NEWS
Below Deck: Kelley Johnson's Hobby Kind of Terrifies Us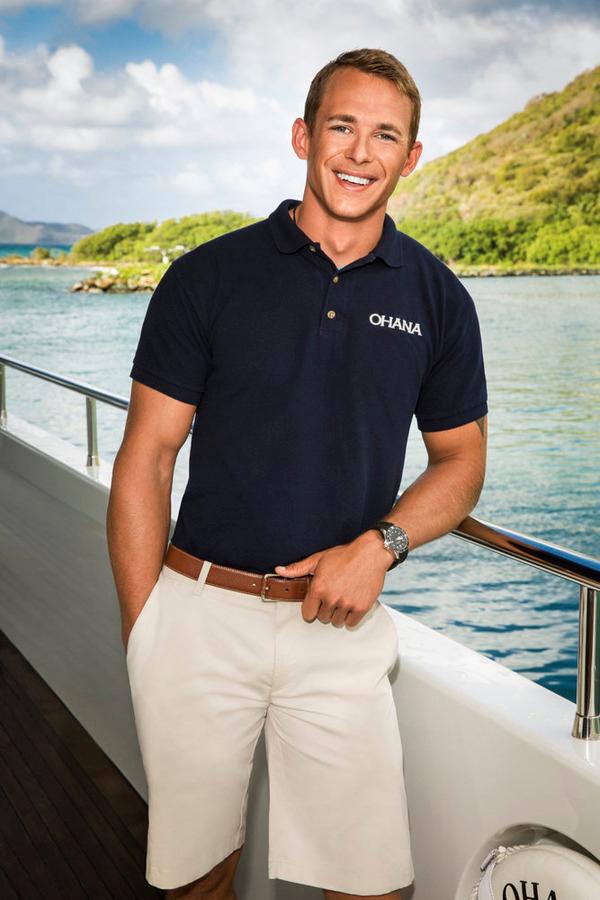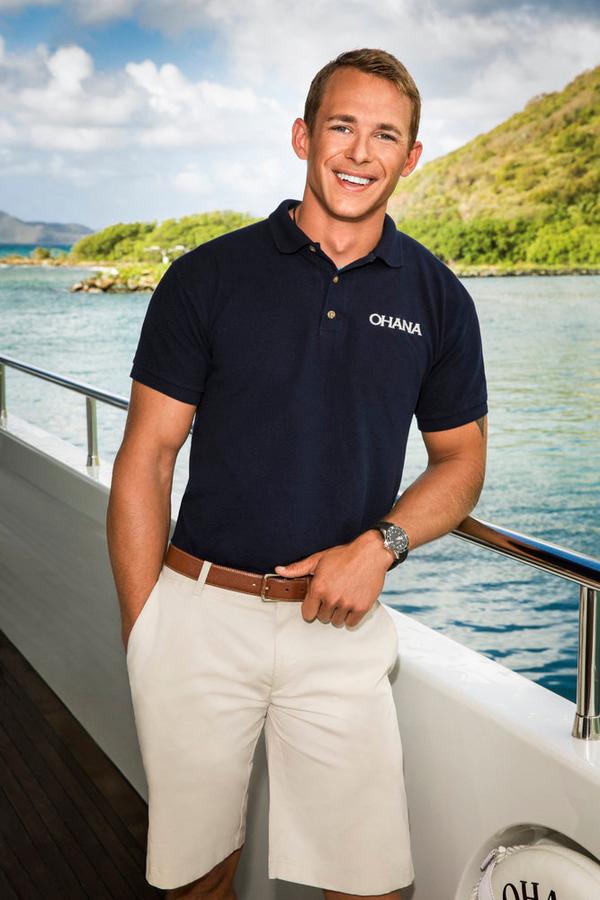 Normally we'd be nervous for any newbie joining the Below Deck cast, but seeing as deckhand Kelley Johnson, who says he never watched the first season prior to signing on, tells OK! he shark fishes for fun, we know he's totally got this. Find out what Kelley's first impressions were of his crew mates and why we think he'd be really handy in the event of an actual Sharknado.
OK! News: 7 Predictions We Have For This Week's Bachelor in Paradise
Article continues below advertisement
OK!: What made you want to do the show?
Kelley Johnson: I've been in yachting before but really what got me to go on the show was my sister. We hadn't spent time together in a long while and she called me up and asked if I wanted to go. They were looking for a deckhand and she said I was her first pick. I thought this was going to be a good chance for me and my sister to reconnect.
OK!: What were your first impressions of the crew when you got on the boat?
KJ: You know what, I was nervous. I'd heard about Ben's cooking because I'm kind of a food junkie. I heard the Captain was kind of no-nonsense which I was really looking forward to coming from the Marine Corp, just kind of cut and dry, lay down the law. My sister had worked with Kat before so there I was a little hesitant but for the most part I like to keep an open mind and just go with my first meeting of everyone.
Article continues below advertisement
OK! News: Below Deck's Kat Held Weighs In On Adrienne Gang's Surprise Appearance
OK!: What's Andrew's deal? Our impression is he seems completely clueless.
KJ: Well, the impression is correct. He was kind of clueless. He is a good guy I just don't think he was ready for the charter side of yachting and unfortunately he got stuck in a place with cameras, having to adjust to that, and adjusting to a charter boat and it kind of overwhelmed him. For me, coming from the military and adjusting to the cameras, I think I was really short with him at times because I wanted him to put his nose to the ground and work.
OK!: Do you feel the rules on the boat were more lenient because you were being filmed for a reality show?
KJ: I actually think the rules were a little stricter. I've been on plenty of boats where once you're done with your shift you're off. If you're at a dock you can get off the boat and go get a drink—it doesn't matter if you have guests on or not. On this boat once you were off you were down with the crew because you weren't allowed to drink, you weren't allowed to get off the boat really. I would say it was a pretty tightly run ship.
Article continues below advertisement
OK! News: Party Down South's Lauren White Reveals Which Teen Mom She Wants to Party With
OK!: Did that create more drama just because you were forced to spend even more time together?
KJ: It definitely causes stress because you can't get away. For me I like my time off. Usually I don't go to the bar and have a drink, I'll be on the dock fishing or on the beach fishing just to get away and have my quiet time. Being stuck on the boat by the end of it you just kind of wanted to strangle people.
OK!: Who did you grow the closest to on the boat?
KJ: My sister—me and my sister actually live together now. We're roommates and this is probably the closest we've ever been. Me and Eddie are really good friends. Everyone says we have a bromance. And Jennice.
OK!: Tell us about shark fishing.
KJ: Yeah, that's my main hobby. I play in a soccer league and then I shark fish. That's really all I do. I've caught a 9-ft-long shark on my kayak. I've got pictures on my Instagram of it. Every weekend I'm out shark fishing on my kayak.
Article continues below advertisement
OK! News: Catelynn Lowell Reveals Her Baby's Gender
OK!: How did you get into that?
KJ: I spent time with my grandparents in Georgia when I was little and we'd go out fishing. We'd always catch these little bonnethead sharks. I joined the Marine Corp. and went to California and I learned to shark fish there and then I got into kayaking. When I moved to Florida my best friend really taught me a lot about shark fishing here on the East Coast. There's something about it. When I caught that 9-ft. bull shark on my kayak I actually, once I got it unhooked, I was holding it and fell into the water with it. If you get a good sense of the shark you can kind of tell whether it's peaceful or aggressive. I've swam with sharks multiple times now. But all of my sharks are always released. I never kill any sharks I catch.
Below Deck airs Tuesdays at 9/8c on Bravo.
Who's your favorite new Below Deck crew member? Tell us in the comments or tweet @OKMagazine.