NEWS
Beyonce's Choreographer Chris Grant Reveals The Time He Had to Give Her a Pep Talk!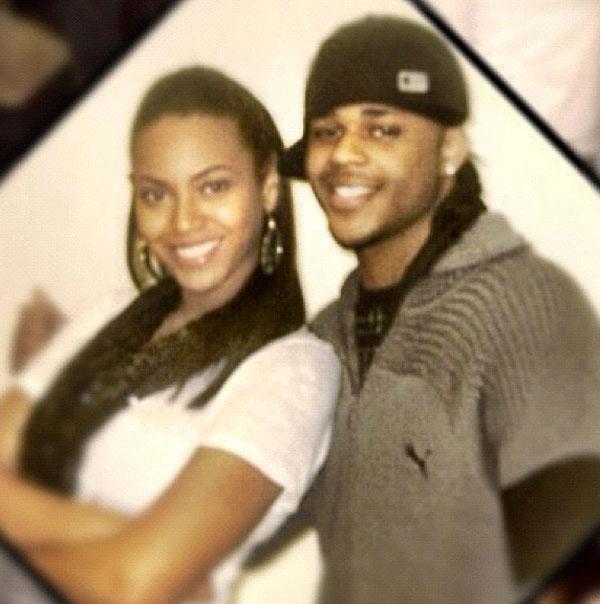 Have you heard about Pepsi's genius "Dance for a Chance" competition? If not, get ready to smile.
Pepsi invited Beyonce fans to send in a 10 second clip of them doing their best Bey dance moves in the spirit of her latest Pepsi commercial, and flew 8 grand prize winners to New York to not only meet Beyonce at her concert in Brooklyn but also work with her choreographer Chris Grant to make their own video—and watch it with Mrs. Carter herself!
Article continues below advertisement
OK! News: 11 reasons Brooklyn is the best place for the VMAs
See it all here:
radar_embed service=youtube src="//www.youtube.com/embed/Ugp-t4GoK_E" width="420" height="315"
I got a chance to speak with Chris about the entire experience—see what he has to say about the winners, working with Michael Jackson himself and Beyonce's new hair!
OK!: I just watched the video three times in a row. It's so good! Did you have the best time with them?
Chris Grant: Yes, I did. I really did. I love teaching raw talent because it brings you back to when you were trying to come up and get to where I am now and it made my heart smile. They were so humble and made me want to learn and I just really enjoyed the time I had with them. I'm so glad Pepsi reached out to me to work with these fans because it's amazing. When I was younger with Michael, I used to watch Pepsi commercials and want to be in them, and it's just a great experience and unique opportunity for them to have.
Article continues below advertisement
OK!: You must've been so proud of them!
CG: Yes I was but I had to keep it professional because I had to make sure they got to the point of the video as well. In the beginning it was tough because they are fans, but what they were doing was out of this world. They weren't used to lights and makeup and cameras. It's a different world and I'm so glad they got to experience it and I'm sure they have a lot of respect for Beyonce because it's a lot of work but they got through it. I was so happy and proud of them.
OK!: It has to be pretty motivating for them that Beyonce's actually going to see the video because you don't want to look like an idiot.
CG: Exactly! I kept throwing that out there.
OK!: They had to send in 10 second videos, what did they do to stand out because I feel like I would've recorded my video 100 times to get the perfect 10 seconds?
CG: Well the videos that I saw, the editing was amazing. In Beyonce's commercial you have the "Bootylicious", "Crazy in Love", "Single Ladies", and now so they had to try to really do all that in their edit and it's amazing how they did it. I would've never thought to do all that. I was blown away by it and on top of that they were doing the steps right. They were clean with it and I was really pleased.
Article continues below advertisement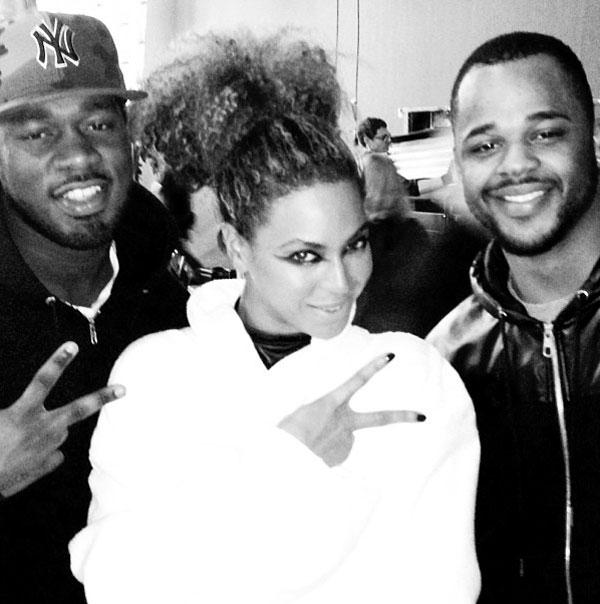 Photos: Celebs' favorite beauty products
OK!: What's Beyonce like to work with and teach her moves? Is she a quick learner? Does she get frustrated?
CG: She's a human being like all of us. If you don't get a move right away you're like UGH. You get frustrated. But we keep rehearsing and that's what she does. Rehearsal is everything and I'm so glad she knows that because a lot of artists don't. You need to rehearse. That's what makes your show great; you know what you're doing. If something goes wrong, you know what to do. She's very persistent when it comes to rehearsing. She's very involved with making up the choreography. She's in tune with her body and knows what she wants. I'm very grateful to get to work with her because I feel like she's very rare. The only other person that was like that was Michael Jackson. I compare her to Michael so much because she knows her brand. You have to know what your fans want, what you want and give both.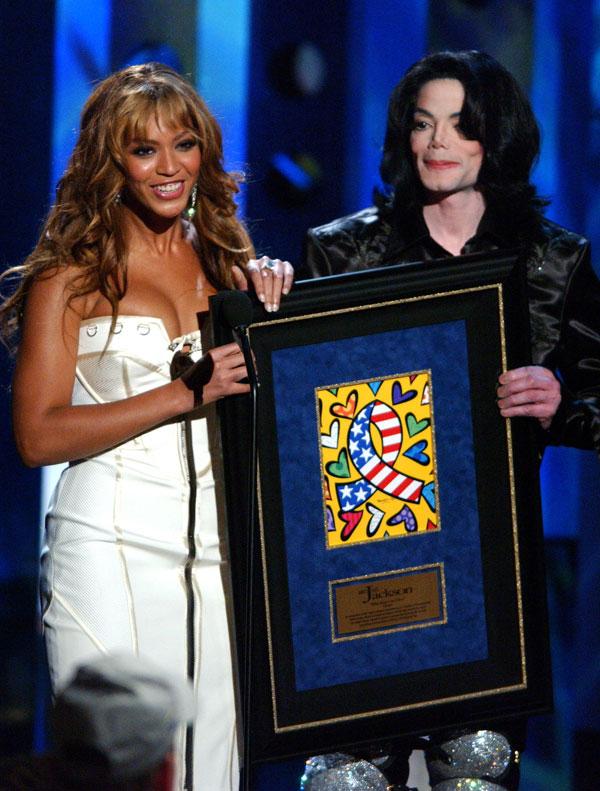 OK!: Do you tell her how similar she is to Michael and what does she say to that?
CG: Honestly I had a moment when I had to become a fan. It was when we were in Atlantic City at Revel, and it was after she had the baby and everything and she's just nervous out of her mind because it's the first show and she didn't know if she was capable. We were there for her, pushing her, making sure everything was good and it was great. The opening number was "End of Time", and the intro was more in your face like "I'm back" and it was a Michael-type iconic moment. She killed it. She was like a machine. I told her "You did amazing. I became a fan all over again. I saw MJ in you." And she gave me a hug and was like "Thank you so much I was so nervous but I'm so glad we got through it and now I'm amped for the next couple shows." Everything started getting better and better from that first show. Those moments mean so much to me because she is like human. She's just like us.
Article continues below advertisement
Watch: See what Kanye has to say about fatherhood so far!
OK!: She doesn't seem like it when she's on stage owning the whole room!
CG: That's the brilliant part about it! That's what makes her who she is. People get it confused; who she is on stage is not who she is. That's just Beyonce the brand. That's her work. That's not how she is behind the scenes. She's very cool, so loves to laugh, very down to earth, she's like the girl next door. She's like a big sister.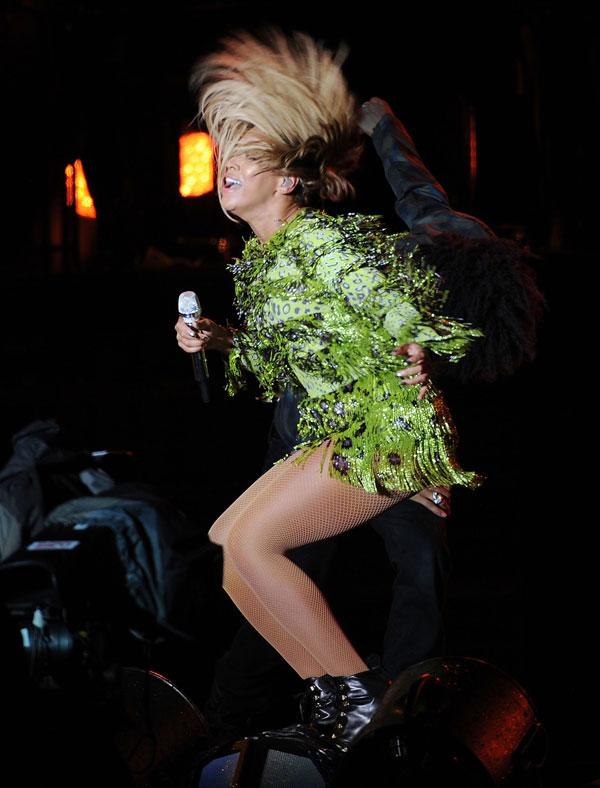 OK!: She did some of the best head banging I've ever seen in my life. Her hair was part of the choreography. Now she switched it up, so does that change anything?
CG: I mean of course it may look a little different because her hair is shorter but i think it makes her work harder and she knows that. When it comes to hair choreography you have to either work really hard to flip it and make it work or you change the choreo up a little bit and do something else that people won't even miss. I love when she changes things up. It's like what she says in her songs: I'm a woman and you're not going to keep me in this box! She likes to surprise the audience. She might tease a little and smile and I love the faces she makes on stage. That's part of being a performer.
Article continues below advertisement
Photos: Hot looks for Labor Day
OK!: Beyonce uses all of her body when she dances. Is there a part of her body you love to see move?
CG: I think for me It could be her neck and her chest and hair. I love when she does that. She's good with her body and hips. She moves her hips really well but there's something about when she's moving her neck and chest. I think that's her comfort zone. Especially using her hair.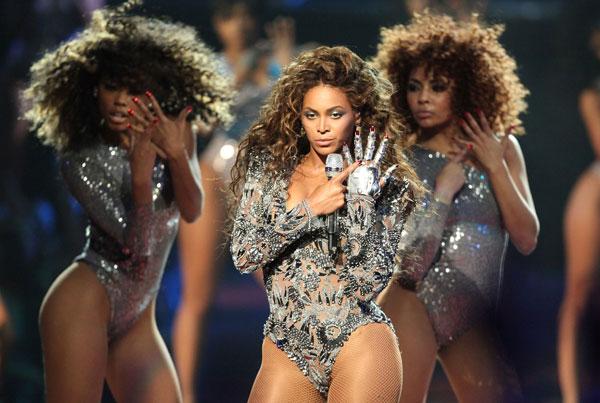 OK!: I don't think the hair gets enough credit in the "Single Ladies" dance.
CG: (laughs) Claude Knight really did his thing on that. He choreographed "Single Ladies" and to me it's like a Michael Jackson "Thriller". It's forever an iconic song and moment.
What is your favorite Beyonce song to dance to? Do you have a favorite dance move? How many times did you watch the Pepsi "Dance for a Chance" video? Tell us in the comments below or on Twitter @OKMagazine.