NEWS
Big Brother Star Rachel Reilly Weighs In on the Moment Aaryn Must Finally Explain Her Hate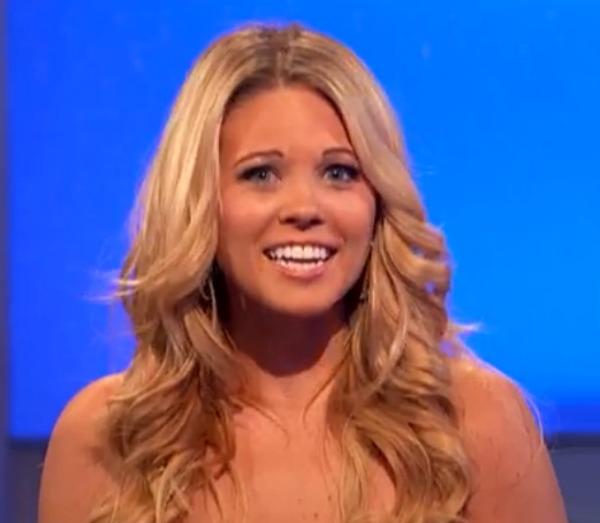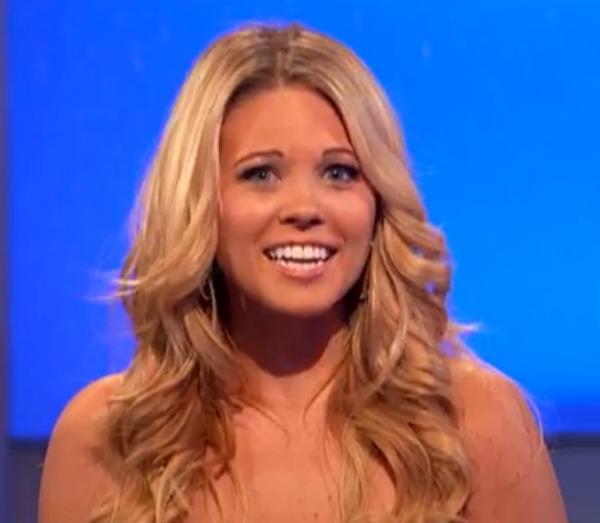 Article continues below advertisement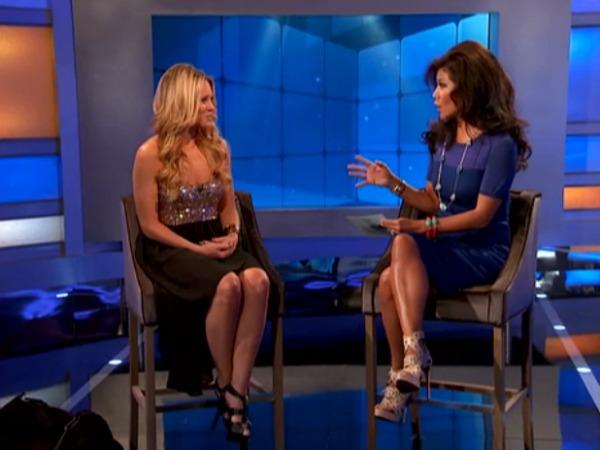 While most evicted players get to discuss game play, Julie blindsided Aaryn and asked her if she realized that her racist and homophobic comments were the talk of the season.
Watch: Julie Chen Explains Why Aaryn Is About to Get a Very Rude Awakening Now That She's Out of the House
"Being southern, it's a stereotype," Aaryn first tried to explain of why viewers would misunderstand some of her most inflammatory statements. "I have said some things that have been taken completely out of context and wrong. And I do not mean to ever come off racist."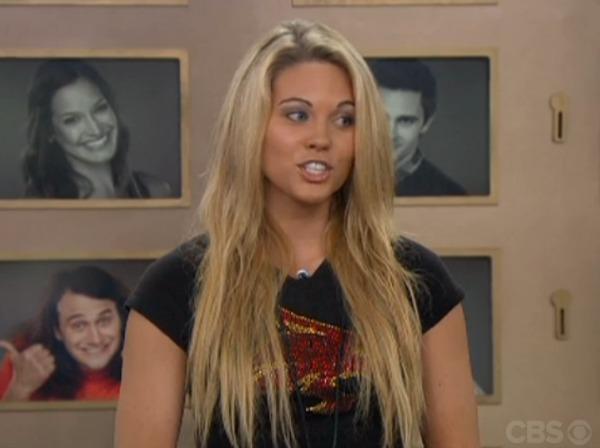 Aaryn was thrown off-kilter when she heard the audience tittering at her answer. "That's not me and I apologize to anyone that I've offended for that," she continued, stumbling over her words.
Watch: Players React to Aaryn's Racist Rants
Julie reminded Aaryn that everything houseguests say or do is broadcast 24/7 on the show's live feed. The Big Brother host proceeded to read back a few of Aaryn's most disgusting comments over the past 70 days.
Article continues below advertisement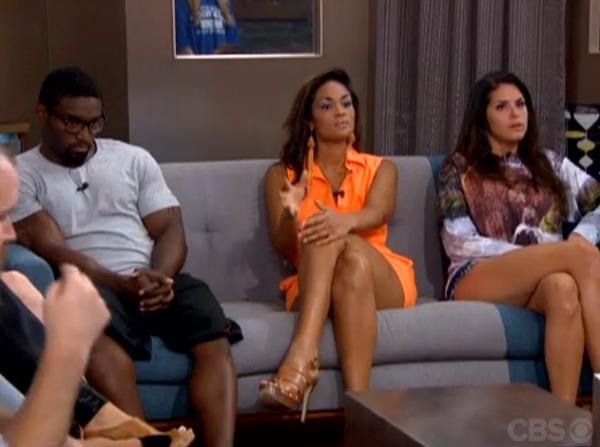 "Referring to Candice, you said, 'Be careful what you say in the dark. Might not be able to see the bitch.'"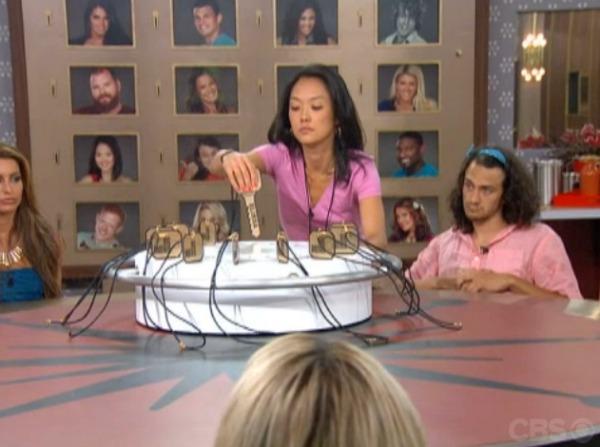 "Referring to Helen, you said, 'Shut up! Go make some rice.'"
When Aaryn started to protest, Julie quickly cut her off.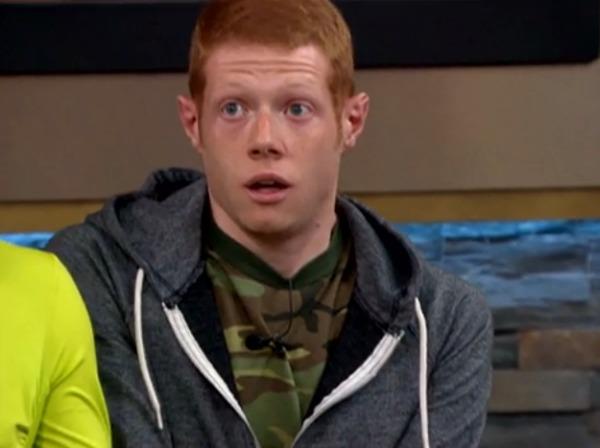 "Referring to Andy, you said, 'No one is going to vote for whoever that queer puts up.'"
Julie then asked Aaryn what America has wanted to know for a very long time: "Can you see how those things can be interpreted as racist and homophobic?"
Watch: Julie Chen Talks About the Controversy Destroying the BB House
"I do. I don't remember saying those things," responded Aaryn, resulting in the audience jeering and laughing at her.
"That was not meant to be serious," added Aaryn. "And if I said those things, I feel horrible for that, and I regret that. I don't even know what else to say about that. I'm not…"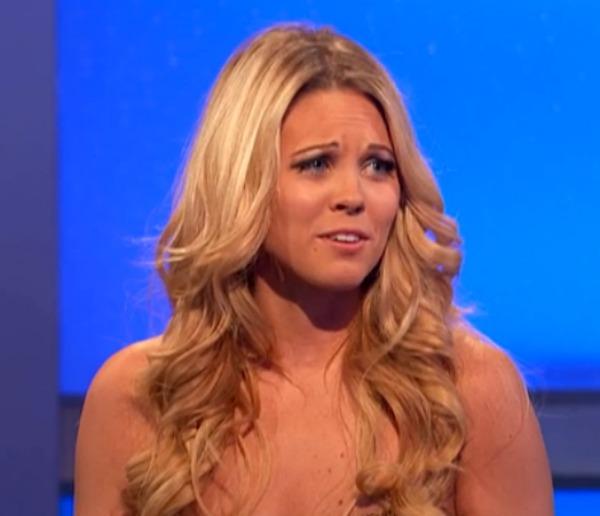 Julie also wanted to find out from Aaryn if Big Brother has taught her something about herself—or anything at all.
Article continues below advertisement
"It's taught me a lot about people and life and just life in general," Aaryn answered. "I feel like a completely different person leaving the house, and I love everyone in there. And, honestly, Andy and I are great friends. Candice and I are great friends. I love Helen more than anything and that hurts me that…that I would say something like that."
Watch: Julie Chen Gives Her Theory on Why Aaryn Has So Much Hate
"Any final thoughts?" Julie asked.
"No, honestly, I feel horrible. I feel like…In Texas, like, we say things that are…sometimes we joke and we don't mean it. I really feel bad that this is how it's being seen and how I come across to people. I don't want to seem like that person, and I really do respect everyone in this game—although we've had some really hard times because we're all fighting for our lives in the game."
Julie ended the interview with a final thought of her own: "After you watch all this footage, I hope and I think you might have a new perspective on things."
Do you think Aaryn has learned her lesson? Follow @RachelEReilly, @writeadr and @OKMagazine on twitter for more Big Brother exclusives, recaps and news.