NEWS
'Biggest Loser' Trainer Dolvett Quince Tells How Jillian Michaels' Return Changed The Dynamics Of The Show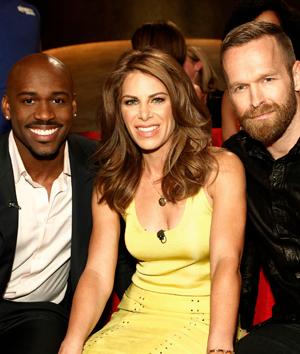 Last night saw the epic finale of season 14 of The Biggest Loser. And the three trainers, Dolvett Quince, Jillian Michaels and Bob Harper did an astounding job in transforming the lives of all 15 contestants and the three young participants.
During the last few seasons there have been changes, which isn't always easy as we know, but with firecracker Jillian back as the rose between two thorns, she not only cracked the whip with the contestants but with her co-trainers too.
Article continues below advertisement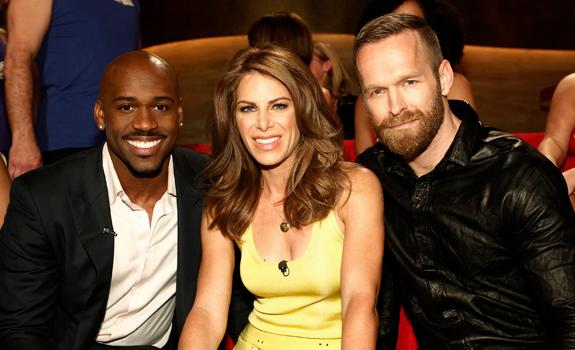 VIDEO: DANNI ALLEN WINS THE BIGGEST LOSER BY 1 POUND
When Dolvett first came on board to the established show back in season 12, it wasn't necessarily a seamless transition working with Bob, but now the team is cemented and all it needed was that special woman's touch.
"It's ironic because it takes a woman to balance a room. A woman has to get in between egos so to speak. Jillian brought a very calm, professional command to the set and I love her for that," Dolvett told OKMagazine.com.
Meanwhile Bob, added that all three of them didn't want it "to ever feel like there was a competition between trainers."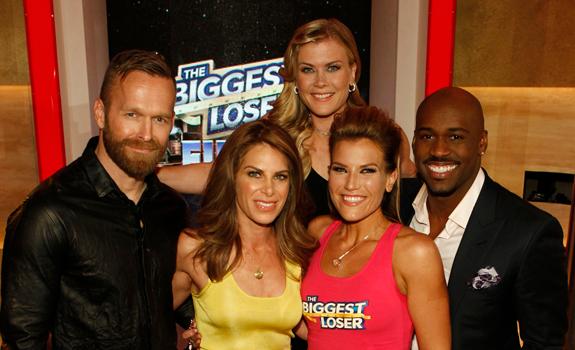 OK! NEWS: WHICH DIET HAS BEEN VOTED THE BEST FOR WEIGHT LOSS IN 2013?
"Because if we think like that, for me, it would mean me wishing ill will on someone else. I want everyone to be successful because it's all about this night. It's not about a trainer winning anything."
Check out what else the trainers had to say about working on the motivational weight loss show. And check back later this week for the kick off of OK!'s 12 Week Countdown to Summer campaign to get you in the best shape ever for bikini season!
Article continues below advertisement
Dolvett Quince
OK!: Are nights like tonight why you love to do the show?
Dolvett Quince: Yes it is, in so many ways, and I'll tell you why. You start out and you see so much doubt, so many people that have so much fear, but then they come full circle. The biggest smiles, you feel the light coming off the stage because the darkness has gone.
OK!: A big part of your philosophy is to work on the mind first and then the body will follow? How hard was that with your team this year?
DQ: That is the toughest part. Because their mind got them there in the first place. You can see your body, you can't see what's going on in your mind. So if you close your eyes and listen to the right voice, not the wrong one, the convincing voice, the positive voice, that's the voice that's going to say, 'You can have whatever curve you want to have, you can have whatever legs you want to have and this is how you stay that way.'
Article continues below advertisement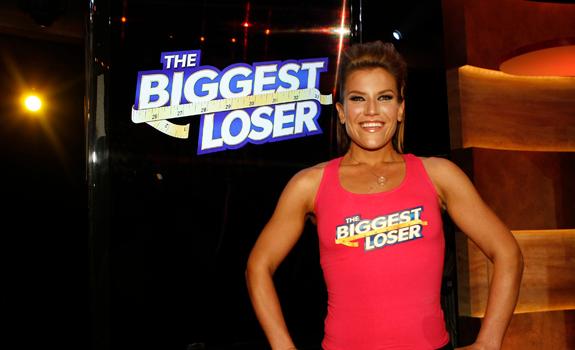 OK! NEWS: DOLVETT QUINCE GIVES US TIPS ON HOW NOT TO OVERINDULGE
OK!: Does it sting when your team member doesn't win the top prize?
DQ: It's the ultimate celebration isn't it? For both me and for them. Absolutely. It's one of those things that you want to put the 'yes' in the win. I'm fortunate to have taken 138 pounds off of one young man. 65lbs off another young lady and more and more and more. If you add it up its hundreds of pounds in five individuals. That's unheard of in a five month span. So I won. They won.
OK! NEWS: INSIDE JILLIAN MICHAELS' MOMMY WORKOUT
OK!: You've come a long way from when you started out as a trainer in Atlanta, do you take a second to look at how much you've accomplished so far?
DQ: I just did. I literally just walked off the stage and said to my friends Boris Kodjoe and Nicole Ari Parker. Two years ago, I was in my gym training you two, now I'm here, this is an amazing platform. I am truly blessed and honored to take my spin on things, my spin on health and transforming lives to this stage.
Article continues below advertisement
Bob Harper
OK!: Is a night like tonight why you continue to do this show?
Bob Harper: A night like tonight is exactly why I love doing this show. I've been on this show since season 1 and when I can see these guys come out from behind that screen and look unbelievable… I'm just so proud of them. They all look great. They've worked really hard to get to this place.
OK! NEWS: ALISON SWEENEY REVEALS SOME INSIDE DISH ON JILLIAN MICHAELS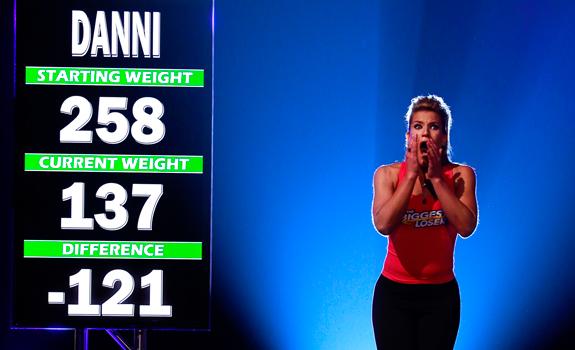 OK!: Are you disappointed Jeff didn't win? Does it take some of the fun out of it?
BH: I have to say, I feel like I won with the contestants because the fact that it came down to 0.25%. I had the opportunity to work with Danni Allen too this season. We were all working together. But when it comes to Jeff, he accomplished so much this season. I can't be anything but proud of him.
OK!: How has Jillian changed since she has become a mom?
Article continues below advertisement
BH: I really think that Jillian is a fantastic mother. I mean she is really hands on with her kids. The Jillian that you see on your show, the yelling, screaming, jumping up and down, is the exact opposite of the mother that Jillian is. Jillian is a very loving, pushover of a mom. Those kids run the joint.
OK! NEWS: ALISON SWEENEY SHARES HEALTHY LUNCH TIPS
OK!: Do you ever have cheat days?
BH: Absolutely! Are you kidding me? After this night, I'm going to be having chips and dip and I'm going to have a margarita, I'm going to be living it up!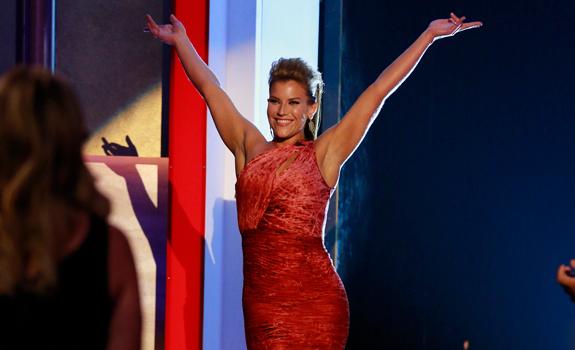 OK!: Will you be staying on for the next few seasons?
BH: Yes. I love working on Loser, I've been here since the beginning, so I'm going to see it all the way through.
Who is your favorite trainer on the show? Let us know below or tweet us @OKMagazine!