NEWS
Red Carpet Confidential: 'Biggest Loser' Host Alison Sweeney Shares Healthy Lunch Tips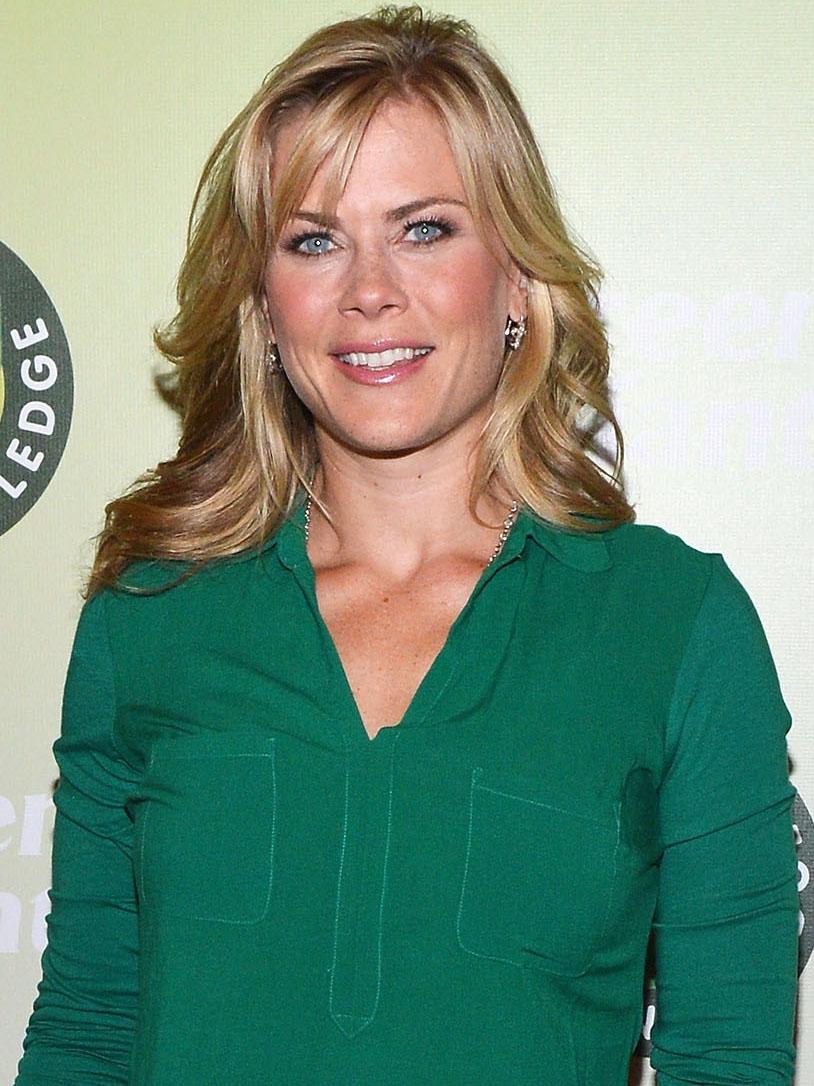 Despite the temptations of making fast-food runs and pre-packaged meals, eating healthy lunches is essential to achieve optimal nutrition.
According to The Biggest Loser host Alison Sweeney, planning ahead can be the catalyst for weight loss and brain power.
"Prepare your own meal ahead of time," she tells me today during Green Giant's One Giant Pledge event in NYC. "For me, when I find myself at work or on sets where there's junk food available, or vending machines with chips available, then you're starving and you don't have a lot of other options. If you pack a lunch, you can pack fruits and vegetables."
Article continues below advertisement
Like what?
"I try to pack a yogurt and cut-up fruit that I can take to work with me," she says. "I buy cantaloupe on Sunday, and I cut it up right away. I feel like if I eat it whole, I just never eat it, but if I cut it up right away and put it in a Ziploc bag, I take it to work with me every day, and I have a nice big bowl of fruit, and I'm less tempted to eat the bad stuff because I have something there that's delicious that I like that's good for me."
Article continues below advertisement
"When you eat good-for-you food, there's fiber in it, there's stuff in it that fills you up in a good way, whereas junk food and carbs and fast food, you're actually hungry again ten minutes later. For long-term, for getting you through the day, it's better for you — and tasty."
It's especially important for children to eat healthy lunches.
"When they're hungry and going around using their brains, trying to learn, it's smart to make sure they have brain food to get them through the day," the married mom of Benjamin, 7, and Megan, 3, says. "For me, carrots are a really easy thing to throw into a lunchbox, but there's lots of things you could do. With a little planning ahead, you can make sure the veggies are prepared the night before, and cooked broccoli can be really great and easy to eat. Kids love mini-trees, so that's a good one."