NEWS
Exclusive: Boyz II Men On What It Takes To Write and Sing The Perfect Love Song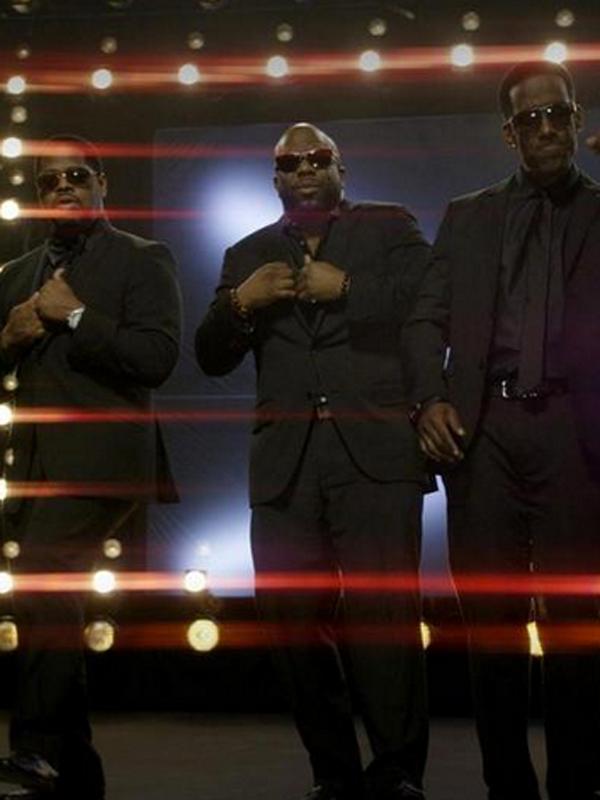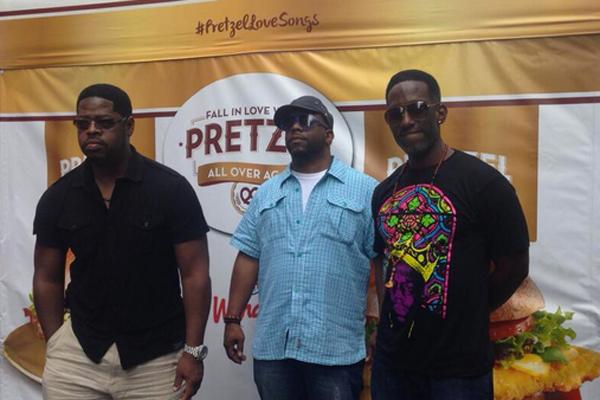 Boyz II Men have been singing sexy, romantic ballads for decades now and these days, since this is 2014 and all, they're belting it out to a Pretzel bun. Yes, that is correct. The guys teamed up with Wendy's, who brought back the Pretzel Bacon Cheeseburger by popular demand, and they're celebrating its return by singing about it. Here's what the crooners had to say about their own food indulgences, their new album, and how they really feel about people karaoking to "I'll Make Love To You" almost twenty years later.
Article continues below advertisement
OK! News: Listen to Nick Carter and Jordan Knight's Debut Single!
OKMagazine.com: What are you most excited about for your parternship with Wendy's Pretzel Bacon Cheeseburger?
Boyz II Men: We've been singing about romance, heartache, and love lost and found for over 20 years… but we've never had the chance to sing sweet harmonies about- of all things, a pretzel bun. This is really fun for us. And who doesn't love pretzel buns?
OKMagazine.com: What do you think makes for the perfect love song?
Boyz II Men: It's all about singing from the heart! Whether you're signing about a pretzel bun, or your "Better Half," (which we do on our new single "Better Half"). Or maybe your better half is a pretzel bun and in that case you'll love our #PretzelLoveSongs video.
Editor's note: Scroll all the way down to watch the video! PS: It's gotten over 1 million views, so...
Article continues below advertisement
OKMagazine.com: Other than Pretzel Bacon cheeseburgers, what's your favorite food indulgence?
Boyz II Men: Oh that's a tough one! We all love to eat but we try to keep it balanced. Probably pizza.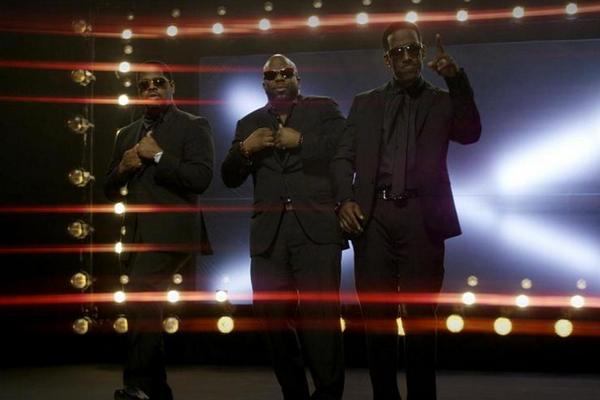 OKMagazine.com: Are you still flattered that so many people karaoke to "I'll Make Love To You" and your other hits after all these years?
Boyz II Men: Of course! We've always been about making heartfelt, timeless songs for real moments in peoples' lives. "I'll Make Love to You" is just one of those songs that audiences have always connected with and we love that fans are still singing it 20 years later.
OK! Exclusive: Will Jason Mraz Ever Take His Cats on Tour?
OKMagazine.com: Jason Mraz has a cover of "So Hard To Say Goodbye to Yesterday" on his new album. Have you heard it?
Boyz II Men: Yes! We love when other artists cover our songs. His version is a little more stripped down so it was great to hear a different twist on it. It's always cool for us to hear them reworked and sung by someone other than ourselves.
Article continues below advertisement
youtube=https://www.youtube.com/watch?v=vApON59CgaM&w=640&h=360
OKMagazine.com: Which other artist's cover of one of your songs is your favorite, to this day?
Boyz II Men: We heard Arcade Fire covered "Motown Philly" a few months ago and that was great. We love when our songs cross over to different audiences.
OK! Exclusive: TLC's Chilli Reveals She Went To See Clueless With Prince!
OKMagazine.com: Is the sound of your new album, Collide, much like your old stuff that the fans know you for?
Boyz II Men: Collide is definitely a collection of different sounds—some are familiar that the fans know and love us for, but it's enhanced by some newer rock and pop and elements. It's just a feel good album and we think that fans will be really happy.
Watch the guys' #PretzelLoveSongs music video below (the lyrics were taken from fans' tweets about the burger!), and be sure to pre-order their new album, Collide, on iTunes! The album comes out September 30th.
youtube=https://www.youtube.com/watch?v=lLnonpMWW78&w=640&h=360
And PS: Come back next month for a special 90's edition interview with Boyz II Men, where they talk about their favorite and least favorite things about the decade that made them famous.
PHOTOS: See Kim Kardashian's Hot New Topless Poolside Pic
Are you impressed by this love song? What's your favorite Boyz II Men song? Tweet us @OKMagazine.