NEWS
Brad Pitt & Angelina Jolie in Talks to Star Together in Ridley Scott's 'The Counselor'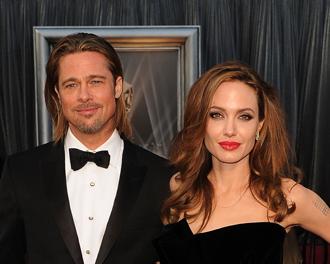 It's been almost a decade since Brad Pitt and Angelina Jolie fell in love on the set of Mr. and Mrs. Smith in 2005, and now, the all-star couple may finally reunite on the big screen!
Brad and Angelina are reportedly in talks to star alongisde Michael Fassbender in Ridley Scott's new thriller, The Counselor.
OK! GALLERY: BRAD PITT & ANGELINA JOLIE ARRIVE TO THE 2012 ACADEMY AWARDS
Deadline.com is reporting that Brad is rumored to be up for the role of West Ray, the film's villain, alongside Oscar-winning actor Javier Bardem. West tries to take down "The Counselor" (Michael), a well-respected lawyer who gets in over his head after deciding to become involved in the drug-trafficking business.
Article continues below advertisement
Angelina is in talks to play the female lead, but that decision is still allegedly up in the air. According to IMDB, Natalie Portman is also rumored to be up for the role.
The film is being described by Deadline as No Country for Old Men on steroids.
OK! NEWS: ADAM BRODY TAKES CREDIT FOR BRAD PITT & ANGELINA JOLIE'S ROMANCE: "I HOOKED THEM UP"
Now, Brad and Angelina have said they never work at the same time so one of them is always home with their six kids, but if they're working on the same movie, what's the big deal?
We'll have to wait and see what happens...