NEWS
Brad Pitt Reunites With Jennifer Aniston For A Live Table Read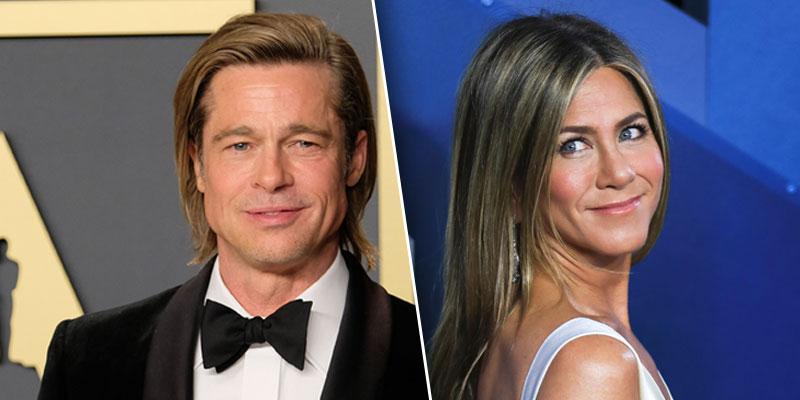 Brad Pitt will reunite with ex-wife Jennifer Aniston, but unfortunately, it's not to rekindle their love. The pair will take part in a live (but virtual) table read of the 1982 classic Fast Times at Ridgemont High this Friday (21 August).
The comedy film is celebrating its 38th anniversary this month, and while there are no talks of a remake (just yet), the table reading of the script will benefit two non-profit organizations.
Article continues below advertisement
"A reason Brad and Jen get along so well now is that they've agreed to bury the past and not analyze what went wrong. They're both looking forward, not back. … Brad didn't realize the magnitude of the hurt he caused Jen at the time," the insider said.