NEWS
Britney Bonding With Her Co-Stars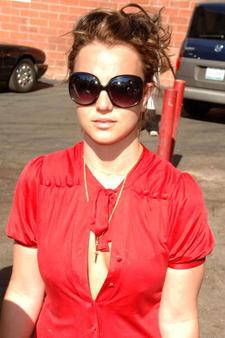 Britney Spears has always had her — dare we say unique — sense of fashion. But OK! has learned that the pop superstar is so enjoying her time on the set of the CBS sitcom How I Met Your Mother, that she's now trying to emulate the style of several of her co-stars.
While shooting the other day on the set of the hit show, Brit, who said yesterday that she's "having a blast" working on the show, was so taken with the jeans being worn by a number of cast members, Paige Premium Denim, to be precise, that she's already ordered herself several pairs of the Roxbury, the Blue Heights skinny jean and the Skyline Peg Leg.
Article continues below advertisement
Good to see that Brit is putting her to good use!