NEWS
Britney Spears Reveals She Collects Crystals And Is 'Taking Time To Find Myself' After Losing Conservatorship Battle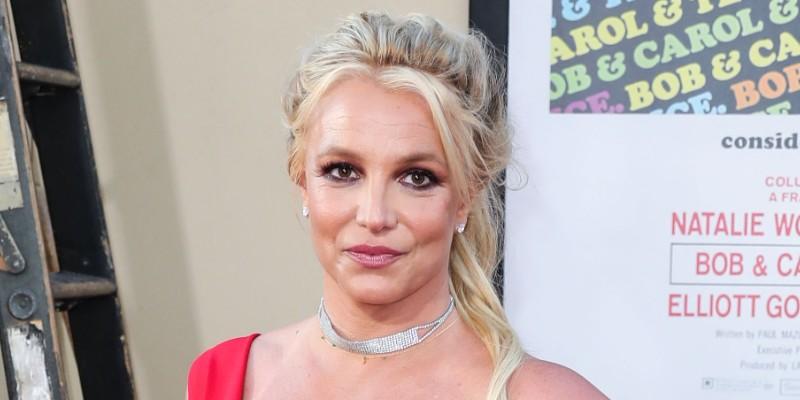 So spiritual! Britney Spears got candid with her Instagram followers about a new hobby she is enjoying — less than a week after the pop star lost her conservatorship battle, leaving her dad, Jamie Spears, in charge of her finances.
"Ok … call me weird if you want but I really love crystals and rocks!!!!" the the 38-year-old captioned a photo of a book called The Crystal Bible via Instagram on August 24. "During this pandemic I've had more time to myself so I started a collection of crystals and I now have 33!!!! They are stunning and I pray and meditate with them every darn day!!!! I don't have a specific prayer because it's different every time depending on what I'm going through."
Article continues below advertisement
Even though the blonde beauty might be going through a rough patch with her father right now, it seems like she is holding her head up high. "I'm taking this time to find myself and go back to the things I loved when I was younger," she explained. "When I was little … any time I went outside I would rather stay in the driveway and look for pretty rocks than play … ok so I was a weird little kid!!!! Hmmm … I guess some things never change!!!"
ELLEN DEGENERES, BRITNEY SPEARS & MORE! 5 FEMALE CELEBS THAT HAVE SHAVED THEIR HEAD
Ultimately, Spears encouraged her followers to "go put some damn rocks in your house!!!"
Following the Grammy winner's public meltdown in 2007, her father has been in control of her money. However, through her court-appointed lawyer, Samuel D. Ingham III, the singer said she was "strongly opposed" to having her father return to his role after he stepped down last year due to health problems.
Article continues below advertisement
In fact, Ingham said that Spears wanted to keep her temporary conservator, Jodi Montgomery, for the time being. Unfortunately, Judge Brenda Penny of the Los Angeles County Superior Court in California is having the conservatorship remain as is until February 1, with Jamie still in charge.
THE MOST CONTROVERSIAL MOMENTS FROM THE TEEN CHOICE AWARDS OF ALL TIME
Paris Hilton, who used to be pals with Spears, even commented on the complicated situation. "It breaks my heart that people have so much control over her," the 39-year-old reality star told The Sunday Times. "It's not fair to be an adult and be treated like a child. I can't imagine having to live my life like that."
Clearly, Spears is trying to keep busy amid all of the family drama. So much so, she uploaded a video of herself flaunting her hot body on social media while dancing to Sia's hit song 'Elastic Heart.' "I'm very sweaty here and yes I'm working on my body!!!!" Spears exclaimed.
Hopefully, Spears' crystals can help her during this difficult time.