NEWS
Britney Wows Friends & Family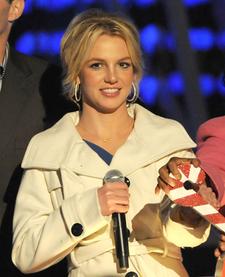 Britney Spears is one step closer to opening her tour to rave reviews, if the opinions of her friends and family are any indication. The pop star performed 20 of her songs for around 30 of her nearest and dearest Saturday in New Orleans, and sources say it went over well.
"Britney was really tense up until the show," reports one source to the New York Daily News, "but she got such positive feedback that she's a lot more confident about her performance."
Article continues below advertisement
Even if those giving the reviews were close like her parents Lynn and Jamie, sister Jamie-Lynn and her own kids, everyone was supportive of the Britster.
"Jamie and Lynn don't get along at all, but they behaved," says our insider. "They're really rooting for Britney and wanted to make the evening all about her."
She might be getting even more support from a very well-respected source – Madonna.
"The rumor going around is that Madonna is going to join Brit onstage for at least two tour dates," says the source. "And that would be totally fierce."