NEWS
Brittany Murphy's Death Certificate Released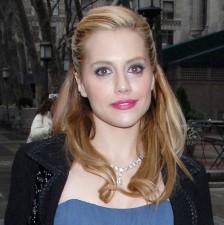 Brittany Murphy's death certificate was filed this morning and, according to TMZ, the manner of death is listed as "pending investigation" and the immediate cause of death "deferred."
The possibilities for the manner of death include accident, natural, homicide, suicide and undetermined, but the L.A. County Coroner is waiting for the toxicology and tissue results to determine the cause.
A couple interesting marks, however, were found on the death certificate.
Article continues below advertisement
One being that the father is listed as "unknown," but Brittany's father was interviewed by the media after her death.
Also, the name listed for "informant" is "Tayebe Pajooh, cousin."
TMZ reports a rep from the county said an informant is someone who gives vital information, like a Social Security number, to the mortuary.