NEWS
Bruce Jenner Rips Into Jimmy Fallon Over Plastic Surgery Jokes—Watch The Cringeworthy Video!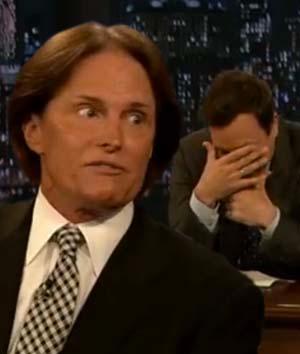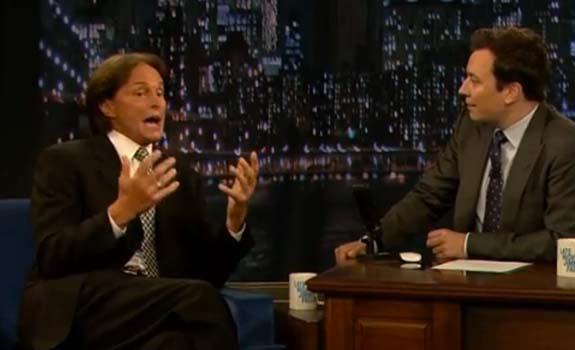 Bruce Jenner appeared on Jimmy Fallon's late night show Tuesday and let rip over plastic surgery quips!
Article continues below advertisement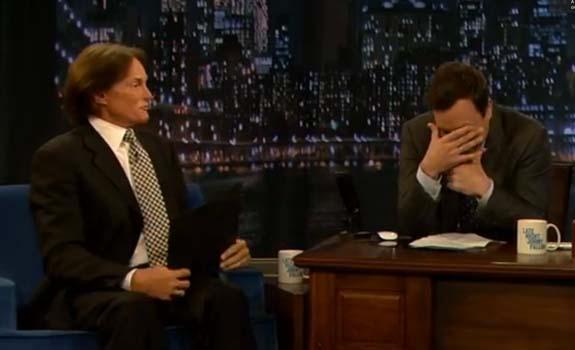 Jenner repeatedly insisted 'I can take it" but wouldn't let the plastic surgery teasing subject drop
During Tuesday night's melee Jenner claimed he didn't care about the teasing, pointing out he had made no secret of his surgery, that he even filmed his last facelift, and insisted repeatedly, "I can take it" but he certainly wouldn't let the subject drop!
OK! News: Kim Kardashian's Divorce Is Officially Final
Fallon laughed uncomfortably throughout Jenner's rampage, apologizing numerous times and each time Jenner shot back—somewhat unconvincingly—"I can take it!"
Article continues below advertisement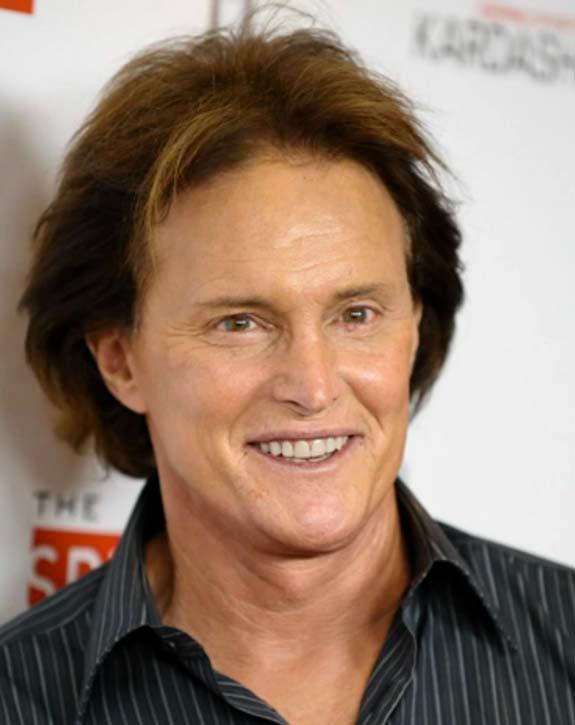 Jenner took particular umbrage at this photo which Fallon has referred to numerous times in the past
After telling the 38-year-old he and other late night hosts need to get some new material, Jenner attempted to turn the tables on Fallon by whipping out three unflattering photos of him and critiquing each one.
OK! News: What Did Channing Tatum and Jenna Dewan-Tatum Name Their Baby Girl?
"All right," Fallon said after the images were shown. "I got you. Two can play that game."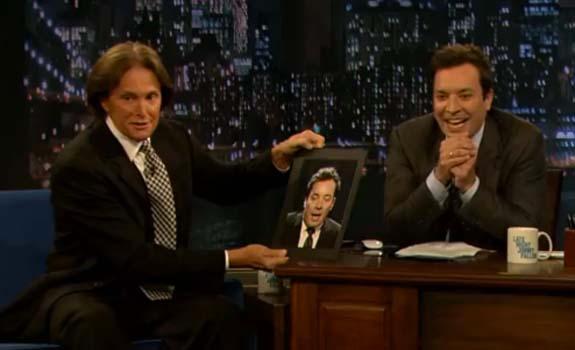 Turning the tables! Bruce tried to humiliate Fallon by showing unflattering pics of him!
Then Bruce brought up the London confrontation!
OK! News: Besties CaCee Cobb and Jessica Simpson Are Ready To Pop
"I could tell you were a little nervous," he said. "I put my hand out like I'm going to shake hands, I grabbed your hand—and it kind of felt like maybe you work out at Curves. It was not a firm handshake.
Article continues below advertisement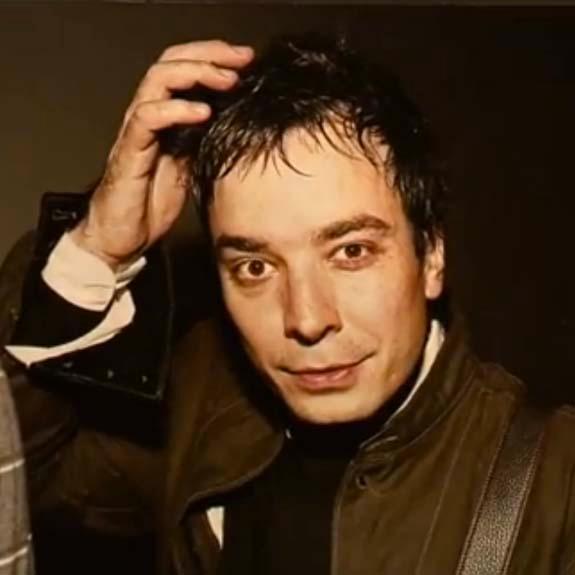 Does he look like he can take it? Despite Jenner's protestations to the contray he certainly looked riled up!
You can watch the long and cringeworthy video right here on OKMagazine.com!
What do you think about Bruce's confrontation of Jimmy Fallon? Sound off in comments below and tweet us OKMagazine