NEWS
Moving On? Cardi B's DMs Are Flooded With Men After Split From Offset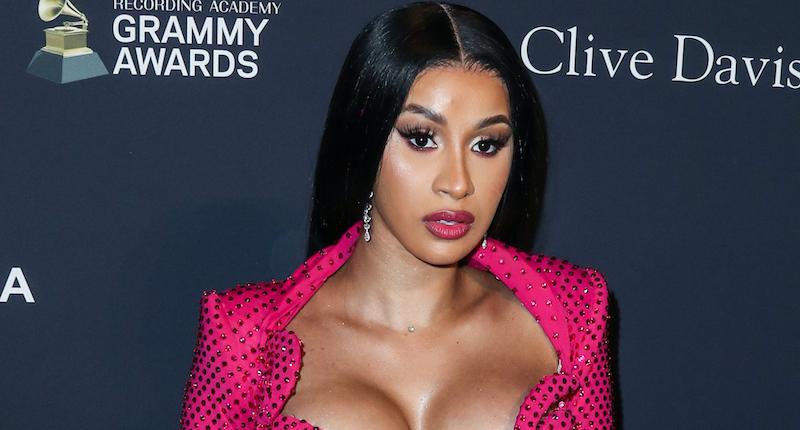 Cardi B is enjoying being single — and so are her followers!
After filing for divorce from rapper Offset earlier this month, the rapper explained on her OnlyFans account on Wednesday, September 23, that she can "rebirth" herself and "date any man I want," explaining: "My DMs on Instagram are flooded."
The 'WAP' singer first addressed her subscription followers, saying, "You cannot hurt my feelings trying to throw the divorce in my face because, at the end of the day, I decided I wanted to leave."
Article continues below advertisement
"I didn't wait until he cheated on me again. I didn't wait for another controversy with him being involved. I decided to leave. If I wanted to stay, I could have stayed. I decided to leave," she said, adding that there is no "bad blood" between her and her baby daddy at all. "No hatred towards him," she insisted. "And I don't wish him nothing bad, and I know that he feels the same way about me."
Article continues below advertisement
While the ink has yet to dry, the 'Bodak Yellow' singer filed for divorce from the 28-year-old on September 15 in Georgia, where the former power couple has a home together. The original court documents stated that the Hustlers star was seeking primary and legal custody of their child. The original documents also alluded that the two rappers had a messy split when she stated "there are no prospects for reconciliation" and their marriage is "irretrievably broken."
However, one day after filing the initial documents, the first female Best Rap Album winner retracted her original request for primary and legal custody of Kulture. In the files obtained by HollywoodLife, Cardi "requests that this Court honor and enforce any custodial arrangement agreed to by the parties and that such arrangement should be whatever is in the child's best interests."
Article continues below advertisement
After filing for divorce, Cardi (whose real name is Belcalis Marlenis Almánzar) took to Instagram on September 18 to talk more about the split, making it clear that nothing "out of this world happened."
"I don't need any stunts to sell anything," she said in the live video, shutting down any claims that their divorce was a publicity stunt. "It's not because of cheating. I'm seeing people say it's because he's got a baby on the way — that's a whole f**king complete lie."