NEWS
'Celebrity Apprentice' Returns & Donald Trump Fires Cheryl Tiegs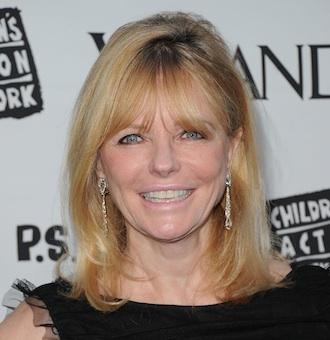 Last night, the fifth season of Celebrity Apprentice kicked off with its usual lineup of reality stars, singers, actors and personalities, not to mention Donald Trump and his daughter and son, Ivanka and Donald Jr.
In true form, it did not disappoint as one of the aspiring apprentices was sent packing!
OK! NEWS: CELEBRITY APPRENTICE REVEALS NEW CAST — TERESA GIUDICE, LOU FERRIGNO & MORE!As for the task, contestants had to sell sandwiches in NYC delis. The winning team was determined based on the money it earned through sales, tips, and donations. Paul Teutal Sr. from American Chopper led the men while Patricia Velásquez led the women. The women got a leg up on competition because famous friends Andy Cohen, Russell Simmons and Wyclef Jean all gave generously.That's not all, however! Reps from each team were sent to The Rachael Ray Show where Rachael Ray evaluated the sandwiches! She ultimately chose the guys' sandwich which boosted their team by a whopping $35,000. One of the biker's anonymous friends donated $305,000 which ultimately gave them a huge boost for the Make-A-Wish Foundation.OK! NEWS: JOHN RICH WINS CELEBRITY APPRENTICESo, although the boardroom conversation whittled down to two contestants, Victoria Gotti and Cheryl Tiegs, ultimately the latter got the boot. If you tuned in last night, do you think the Donald made the right decision or should Victoria have gone home instead?
Article continues below advertisement