NEWS
Celebs Tweet With Joy Over Prop 8 Repeal!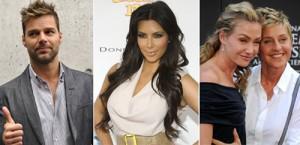 A historic decision was made this afternoon — Chief U.S. District Judge Vaughn Walker ruled that Proposition 8 violated the Constitution's equal protection clause under the 14th Amendment and deemed it unconstitutional. OK! has recapped some of the Hollywood reaction through celeb Tweets!
Unfortunately, the news that the ban on gay marriage would be lifted was soon followed by an appeal from opponents of the ruling.
Article continues below advertisement
"Song Of The Day: Let's Get Married- Jagged Edge."