NEWS
Charisma Carpenter Talks 'The Lying Game' Shockers and More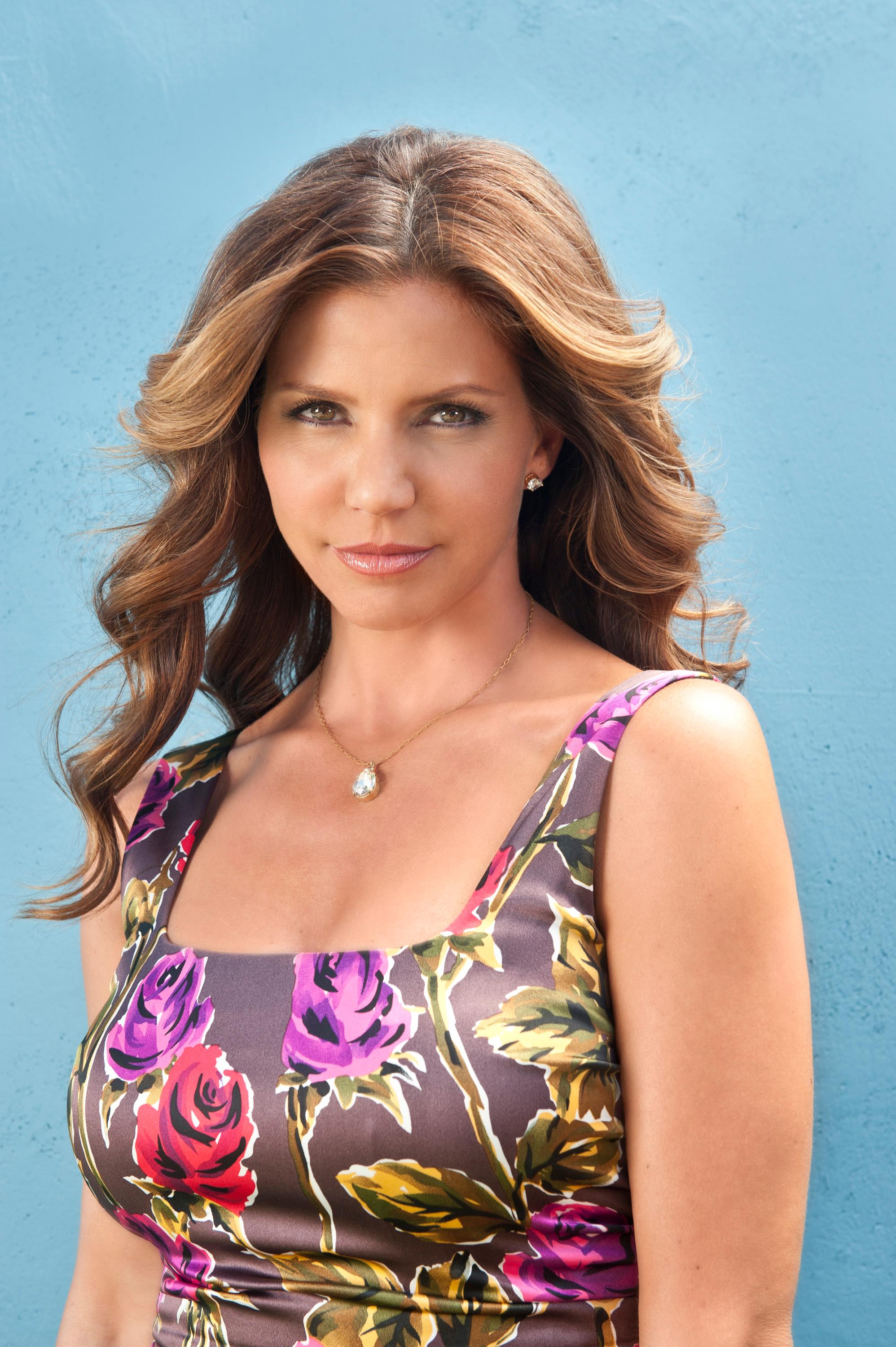 Charisma Carpenter is adding her own dash of deceit to ABC Family's The Lying Game as Rebecca Sewell, the scandal-clad biological mama to identical twins Emma and Sutton. With the season finale just weeks away, we caught up with the actress, who seems lovely, rational and totally not Rebecca-like, to get the scoop on her controversial character, her upcoming Investigation Discovery series Surviving Evil and charitable passion projects.
Article continues below advertisement
OK! News: The Lying Game's Stylish Allie Gonino Talks Fashion Must-Haves
OK!: This show has so many twists and turns, does anything surprise you at this point?
Charisma Carpenter: I think it speaks to my naiveté, I do get surprised when I shouldn't. I was really shocked when I read the script and Kristin served Ted the divorce papers. I was shocked when Alec decided he had feelings for Kristin. I'm constantly being shocked, like, wait a minute, there's another bad person? And it's not good when Alec's shadiness is diminished compared to Rebecca. Now I'm really concerned and shocked by my character's level of shadiness. She's at an all-time low. She's nothing but shadow at this point. And I feel a little defensive as the person playing her because I want my character to be likeable. I get a little nervous but, then again, the most memorable characters tend to be the evil ones, or at least that's what I tell myself at night.
OK!: You tend to get cast as the bad girl a lot, do you mind it?
CC: Nice girls finish last. That's boring. I'm really okay with being cast the way that I am. It's flattering just to get a job so I'm not going to complain, for sure.
Watch: Did Keegan Allen Go On a Date With One of His 'PLL' Co-Stars?
OK!: What do you like most about Rebecca?
CC: She just owns it. She owns any of it, all of it, whatever it is. She's committed a thousand and ten percent and that part I do relate to. Whatever her conviction, however misguided it may be, she really believes in it. And you've got to hand it to a person when they are that committed. Whatever I need to do I need to do to make it happen. She's not apologetic. She's going to try to hide it but then she's not afraid to drop the whammy on somebody if they need to be reminded of who's in charge. I like that a lot.
Article continues below advertisement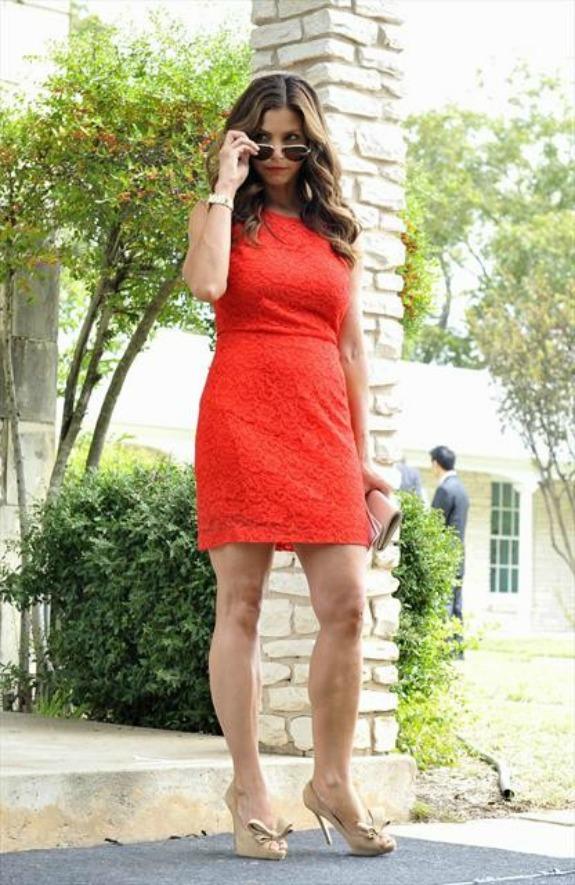 Photos: Must-See Outfits from The Carrie Diaries
OK!: This show has a die-hard following. Do fans approach you?
CC: I think it's taken 15 episodes for Rebecca's true colors to come out. I think it's fascinating. I remember when I was playing Cordelia (on Buffy the Vampire Slayer), in the early years nobody would really approach me and I think that's because she was very intimidating and I'm afraid that now people feel less inclined. I was at my son's school yesterday and there were a trio of middle schoolers that asked, "Are you in The Lying Game?," which kind of made my day. And I said, "As a matter of fact I am!" They were so cute and very excited to meet me and see me. I was like, "It's on tonight—are you going to watch tonight?" And they said, "We'll watch!" They were really excited. So part of me wonders if now that she's getting really Machiavellian if I am going to get approached less or not. So far the reception has been really good.
OK! News: Does 'Pretty Little Liars' Star Ian Harding Want Aria and Ezra To Make It?
OK!: Tell me about your upcoming Investigation Discovery show, Surviving Evil.
CC: It's true stories of women and how they've survived horrible things like kidnappings, serial killers, robberies, being shot, beaten, bamboozled by ex-husbands, strangers. Horrible, horrible, horrible instances. I've survived a particular instance (an attack) by a San Diego police officer years ago and it was horrible. I don't shrink to what happened to me being a very terrible thing but the things these women have overcome and survived...how they were able to have the wherewithal to remember specifics about the crime is so compelling. There are so many heroes just walking around in everyday life. It blows me away. I love the show and I'm so proud of it and honored to be involved. My story somehow came out and then the producers contacted me and I talked to them at length about it. Originally I wanted to do the interviews myself but they really wanted to keep it documentary style so it was just the person telling their story on camera the entire time. That was a really good decision. It's very raw.
Article continues below advertisement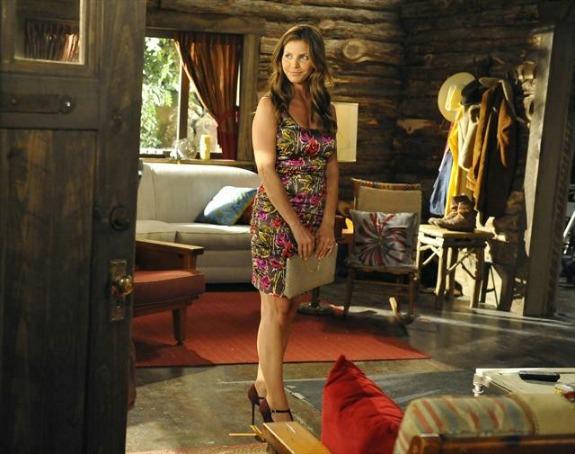 OK!: Do you share your story?
CC: The first episode is my story. I've never told it before with the exception of a trillion years ago for 20/20.
OK! News: Does Mila Kunis Have a Twin?
OK!: Telling your story on camera has to bring up a lot of emotions. Was it difficult?
CC: I did get emotional, which I didn't expect because what happened was a long time ago. I've since been to counseling and worked through a lot of that stuff. I think the aspect that still gets me in the end is when I think about my friends and what they went through. One of the victims that was with me that night, how close he really did come to death. Retelling what I saw that night and how that made me feel is still very much right there. That surprised me. I don't talk about it that much because it's just a painful thing you put aside. I was surprised by that and I think the other thing I was surprised about doing the interview was the details. All three of us had the same thing happen to us but we walked away remembering some things differently than other things. I don't remember asking him (the perpetrator) certain questions, which you'll have to tune in to watch because it's definitely a tune-in moment. And I didn't remember asking that until the interview when I was with the other person who was with me that night, Arthur. He told me. I was like, "I said that? Wow, I don't remember saying that." So that was kind of fascinating.
MORE ON:
Charisma Carpenter
OK! News: If We Could Set Prince Harry Up On a Blind Date...
OK!: You're busy as an actress and a mom but still make time to work with a couple of charities, how do you choose which organizations you want donate your time?
CC: I have two organizations I really throw myself at—The Thirst Project and the Ronan Thompson Foundation. The Thirst Project has taken me to Africa to help put in safe, clean drinking water in remote areas. Dysentery, moleria and all of these water-born diseases are preventable because of it. While I was on a mission in Africa with The Thirst Project I went to several villages, one was Kyotera. In that village was a primary school/orphanage where I met a little boy named Dennis and everything changed. I suddenly felt a connection to somebody which I think is the driving force for me to want to help promote this school and really understand the complexities of poverty and help and need. That started Bands for Beds, which I'm personally trying to raise money for. So how do I pick? I don't! I just talk about it all as much as I can. I'm primarily focusing right now on Bands for Beds because I'm trying to raise $10K for them so they can get new beds at that school. I had a function and we raised $5600 so now we're trying to raise the balance. We need $4400 and we can get over 300 kids new beds and mattresses.
Article continues below advertisement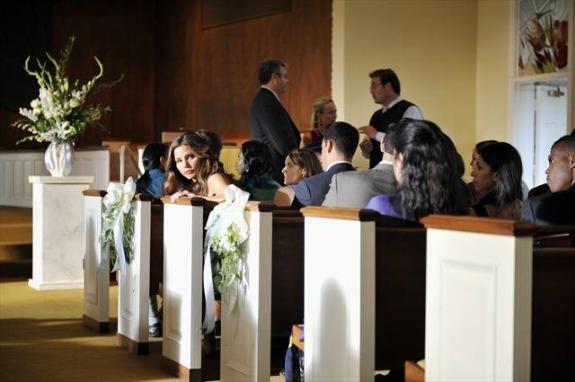 OK!: As an actress and a mom, how do you balance it all?
CC: t's so hard! It's really hard. I have a great support system and I think that's key. My ex-husband and I, even though we're not together, we are 100 percent together in raising our kid. We communicate a lot and where I drop the ball and need him to pick it up or vice versa, he's there. It's sink or swim. You just make it work. And hopefully I'm doing it all right. I am a single mom and I'm the breadwinner and I have to work and I have to do these things and that's just the way it is. I don't think my son even knows any different.
OK!: On your IMDB page it says you were named after an Avon fragrance, is that true?
CC: That is absolutely true! I don't know if you've smelled it, it's awful. I was born in an era where Avon was very much the thing. My grandmother brought my mother, as a gift, this perfume. The story is I went without a name for about a week and then my grandmother brought this perfume (named Charisma) and my mom and my dad settled on that name. They had met me, they had heard the name of the perfume and I guess it just clicked.
Article continues below advertisement
Photos: Channing Tatum Shirtless and Hot!
OK!: How do you stay in shape?
CC: I have to work so bloody hard at it. Let me tell you, hitting 40 is not fun. My weakness is potato chips and I love a good cocktail. My metabolism has changed so much and I just have to work really, really hard at it, so it's not easy. It's good, old-fashioned diet and exercise, which I sort of have to clean up right now because we're going to be heading back to work pretty soon and I've gotta look good. I've got to feel good, I'm working with 20-year-olds. Are you kidding me? It's so hard! They're eating gummi bears and pretzels with peanut butter fillings and drinking whatever they want and I'm like, "You frustrate me! I want to have that metabolism again!" But after I had my son, that's the best I ever looked. And when I posed for Playboy that's the best I ever felt in my life. But it did feel really good when I was doing The Lying Game and working with my trainer. They helped me rock it out. I'm lucky.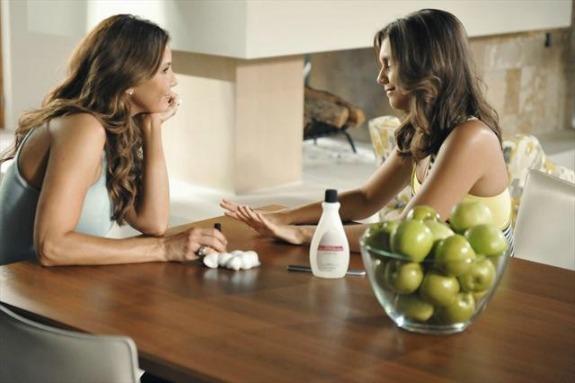 For more information on Charisma's work with Bands for Beds, click here.
What are you hoping to see during The Lying Game's season finale? Give us your wish list in the comments below, or tweet @OKMagazine.