NEWS
Cindy Crawford on Aging: "Screw it, I'm Wearing a Bikini"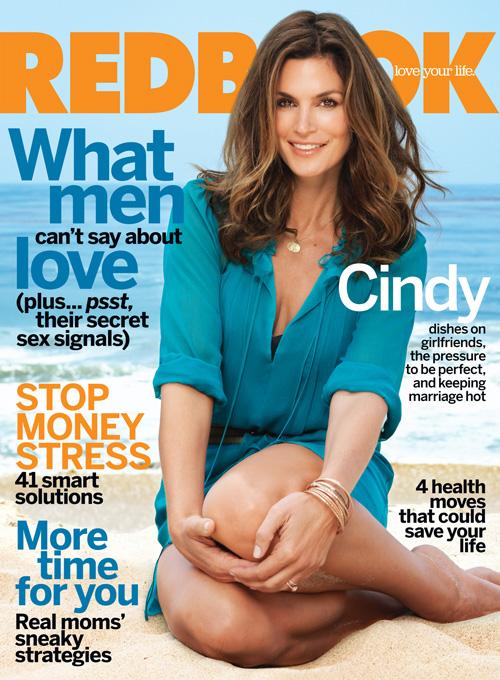 Cindy Crawford might be a world famous supermodel, but even runway queens have to age. Fortunately for Cindy, she seems to have pretty good attitude about getting older. "I have cellulite," she tells September's Redbook. "I admit it. But sometimes I just say, 'Screw it, I am going to wear a bikini.'"
Even with her carefree attitude, Cindy is aware of the pressures of aging gracefully.
"I think I look good for my age. I am not 25; I am 43. That feels like a big pressure, especially when the National Enquirer is dying to get a picture," she admits. "I am so aware that I don't want to change the way I live because of that kind of attention. So you say, 'Screw it. I am wearing a bikini, and I am not putting on a cover-up.' You just brace yourself for a bad picture."
Article continues below advertisement
And although she's recognized for her beauty wherever she goes, Cindy just sees herself as a mom -- she's married to Rande Gerber -- which is fine with her.
"People get excited that they're meeting the Cindy Crawford from the Playboy spread 13 years ago, and I am a mother of two now," she explains. "I have to check in with myself. It's good to have an awareness of the outside pressure; I can't let it get to my core. I love my life."
MORE PICS OF CINDY IN REDBOOK: