NEWS
Cops Called to Amy Winehouse's Apartment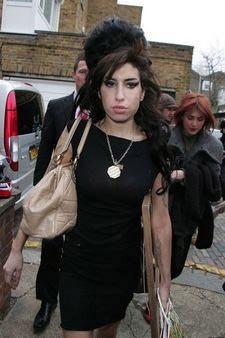 Amy Winehouse has once again found herself in front of the police – but this time it's not about her for once!
Cops turned up at the troubled singer/songwriter's London flat at 2 a.m. last night after her friend Kristian Marr broke into her garage.
Kristian, bassist for Towers of London and boyfriend of Sadie Frost, stopped by Amy's Camden apartment for a visit, but was locked out. He subsequently broke into her garage to catch some shuteye.
Article continues below advertisement
When authorities showed up to remove Kristian from the premises, he refused and insisted he was "staying" with Amy. He was eventually searched and taken into custody.
Amy, for her part, did not answer when cops tried to question her.
The 24-year-old was recently for alleged drug offenses.