NEWS
'Dance Moms': About Cathy Nesbitt-Stein's All-Boy Group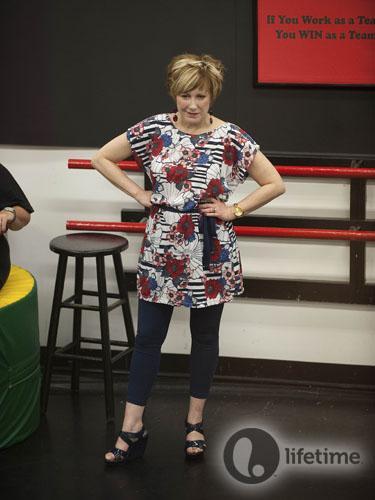 It's too bad I already used the classic "UGH" opening for the Bachelor recap, because honestly, Dance Moms fans, it's needed way more right here.
I need to know: do any of you actually like Cathy Nesbitt-Stein? Does anyone think she adds something to the show? Or are you all with me when I say this woman and her rivalry with Abby Lee Miller makes an already egregiously staged show look even more ridiculous?
Article continues below advertisement
RELATED NEWS: DANCE MOMS: ABOUT THAT SCENE WITH ABBY LEE MILLER AND MADDIE ZIEGLER
Last night, the Abby Lee Dance Company went up against Cathy's newly formed boy group. The girls' dance was called "Pink Lemonade" and I loved it, despite Chloe Lukasiak's hat falling off her head. For the record, I think it would be nearly impossible to do all of that stuff without the hat falling off, and it looks like the judges agree with me because "Pink Lemonade" beat Cathy's latest stunt. Our girls won first!
Article continues below advertisement
I'm upset because Chloe left before finding out the group won first place. I'm upset because when I spoke with Chloe a few months ago, she told me "Pink Lemonade" was her favorite dance, which made it even harder to watch how it all turned out for her. But I'm mostly upset because freakin' Cathy came in second place when she's basically a casting director. She didn't train those boys! She didn't even teach them the choreography! Aren't there rules against this sort of thing?
This week's poll question is: