NEWS
'Dance Moms' Exclusive! OK! Chats With a Former Abby Lee Miller Student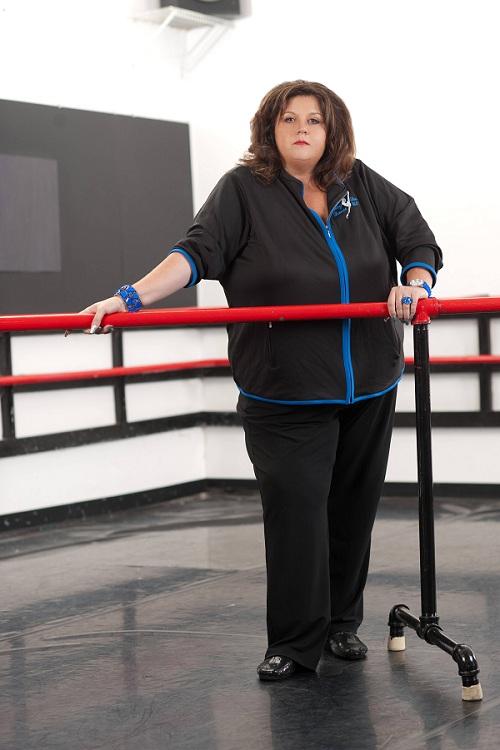 Dance Moms' Abby Lee Miller has come under fire for her not-so-nice teaching methods--mostly from outsiders looking in. OK! tracked down one of Abby's former students, Laurel Izzi, 28, who is now a dance teacher herself. Naturally, we wanted to know what Laurel thought about the show and if Abby's teaching style today is anything like she remembers from when she was a kid.
RELATED: DANCE MOMS: WERE CHRISTI LUKASIAK AND KELLY HYLAND RUINED BY FAME?
Article continues below advertisement
OK!: How old were you when you went to Abby Lee Miller for classes?
Laurel Izzi: I was young, about 10 or 12, when I went to her studio for some acro classes. My mom would drive me out there from New Jersey, just to have a different perspective on tumbling.
OK!: What made you go there?
LI: I made friends with a lot of her dancers while at competition. It is not uncommon to visit other studios to see your friends and take classes from other teachers. It helps you grow as a dancer and as an individual.
OK!: Do you remember your first impression of her? Was it any different than that of the other dance teachers you'd had up until that point?
LI: I think my first impression of any dance teacher that was not my own, was a little intimidating. You always want to be on your best behavior when you are a visitor at a studio and you want your talent to be up to par so that you can impress the teacher as well.
Article continues below advertisement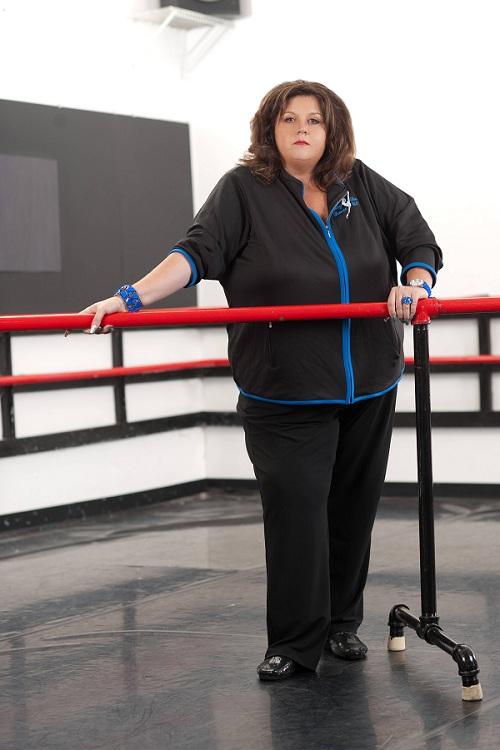 RELATED: OUR FAVORITE NINA FRAZIER SOLO
OK!: Is the Abby we see on the show true to your experience, or were you surprised to see the way she teaches/acts toward her students and their parents?
LI: The Abby we see on TV is a little more theatrical than the Abby I had, but let's not forget that there is a 14-year gap between then and now. I think Abby has a strong talent as a dance teacher and being a teacher myself, I know it is not always easy to gain the respect, discipline and commitment we sometimes want out of our students and their parents. Way back when, dance was life, now sometimes it's just another thing kids do and you have to separate the children who want to pursue dance in their future from the children who just want to do it for fun.
OK!: How long did you take classes with her?
LI: I visited her school two summers in a row for a week at a time.
RELATED: WHY DANCE MOMS ISN'T FUN LATELY
OK!: Now that you are a dance teacher, what do you think of the teaching style Abby currently employs? Do you think there are any positive aspects to it at all, or do you agree with critics who say she is borderline abusive? At least one former student has gone on record saying they appreciate how tough Abby was.
Article continues below advertisement
LI: I think that what you see on TV is not always what you get, but yes, she is a strict teacher and sometimes harsh with words. We are working with children, and you can't forget that. Sometimes as dance teachers, we are harsh with our words but it's because we want the best for our students. I think maybe sometimes Abby's reputation comes before her students' best interests, but there sure is talent there and that goes without saying. All you have to do is watch her girls dance, they are beautiful.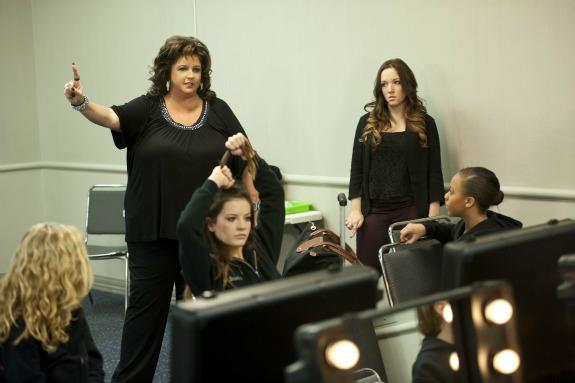 RELATED: NEVER BEEN SEEN CHLOE LUKASIAK DANCE
OK!: What would you tell the girls to help them get through tough times?
LI: When you feel like your teachers are coming down on you, you just have to keep your chin up. Dance studios are like small families. Your mom yells at you at home for not making your bed and a minute later you can laugh together and eat ice cream like it never happened. Dance teachers are the same way, we want you to point your feet and keep your knees straight and even if we have to raise our voice or be stern for you to achieve it, we are always proud of your progress and your accomplishments, no matter what! Live to dance, you won't regret it.