NEWS
Dance Moms Recap: Christi & Leslie's Shocking Smackdown!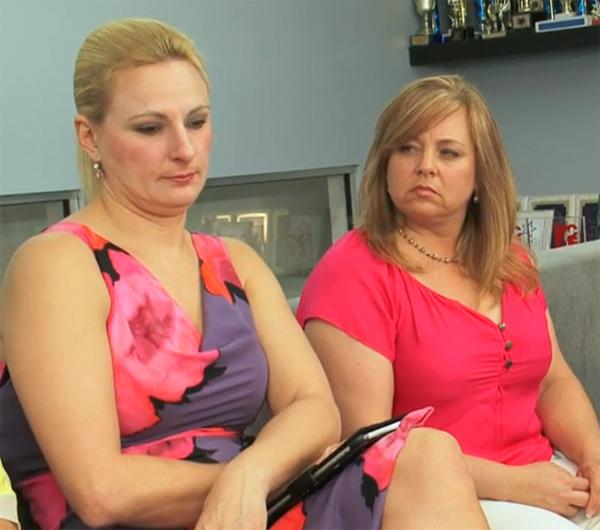 Tension has been building all season on Dance Moms and things really came to a head in this week's season finale. The ALDC headed to New Orleans for the big event bringing with them on-and-off again team member Payton and her cantankerous mother Leslie. Needless to say, the moms were not happy to have Leslie tag along. Especially alpha-mom Christi!
Article continues below advertisement
Christi and Leslie have always butted heads but this time things got physical. After a few drinks, the ladies found themselves arguing on Bourbon St. Christi knocked Leslie's drink out of her hand and that's when Leslie swatted her - over and over again until the production crew jumped in to stop her. Then she hit the guy trying to break up the fight and threw her purse down the street. Classy!
When coach Abby Lee Miller found out, she kicked Christi and Leslie to the curb along with their dancing daughters. Now here's the weird part: The women didn't even put up a fight! And we never got to see any of the fallout from the fight or reaction from the other moms and daughters. They better be planning to air that footage in a special episode because everyone knows the best part of a Reality TV show fight is the trash-talking that comes afterwards!
Article continues below advertisement
Asia's mom Kristie Ray tried to stir the pot the next morning but just made it all about herself and decided to leave the team right on the spot. One day before Nationals! And again, here's the weird part: Abby didn't even put up a fight despite the fact that Asia was a shoo-in to win in her division! On a related note, Asia didn't seem the least bit shocked when Abby announced her mom was pulling her from the team.
Hmm... seems like there's more to these stories we're not seeing!
OK! News: Dance Moms Recap: No Abby, No Problem?
The good news is the girls rocked the Nationals competition. They even beat their rival Candy Apple Dance Company. The finale ended with a cliff-hanger though when Abby announced she may have to take time off to be with her ailing mother. What will the future bring? Who knows! More fighting would probably be a safe bet though.
Tell us what you think: Did Abby make the right decision by dropping Christi and Leslie's daughter competition? Whose side are you on? Let us know in the comments below or tweet us @OKmagazine.