NEWS
NeNe Leakes Explains Her Surprising Reaction to Her Dancing with the Stars Debut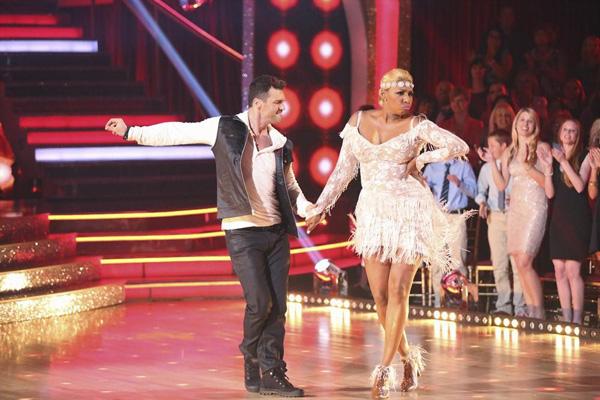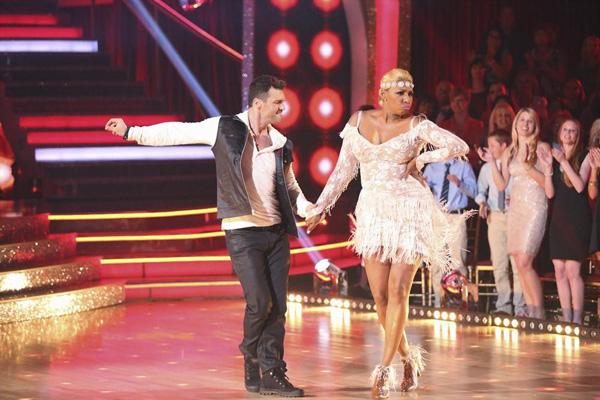 Real Housewives of Atlanta fans know NeNe Leakes as a confident straight shooter with a thick skin, but the reality star admits she felt decidedly vulnerable as she took her first turn in the Dancing with the Stars ballroom Monday night.
Photos: Cody Simpson Shares His Dancing with the Stars Photo Diary
"I feel like I blacked out or something," NeNe told reporters after the season premiere. "After the little part where we (she and her pro partner Tony Dovolani) came down the steps it was like a black out. I don't know what happened."
Article continues below advertisement
We'll bring you up to speed—what happened was sheer awesomeness.
Nene and Tony brought personality to the dance floor by the boat load as they performed the cha-cha. The judges approved, offering sevens across the board.
OK! News: Candace Cameron Bure Reveals Which Fellow 90s Kid Gave Her DWTS Advice
"I loved every part of it," says Tony. "We ran down the stairs and I looked at her and she did that whole Atlanta thing and I was like, 'Yes, she came to play.'"
When it came time for the judges' comments, we saw a softer side of NeNe including, dare we say it, tears!
"Oh my God, I was about to die," says Nene. "When I started talking to the judges I wanted to cry. I was so overcome with joy. I couldn't believe we had finished. All I had been saying is I just want to get that first dance out of the way, if I can just get that out of the way and know what's going on up in here I would do so much better."
Article continues below advertisement
She admits her emotional reaction caught her off guard.
OK! News: Jessie James Decker Keeps It Real About Pregnancy
"I was like, 'Help me, Jesus. Don't let anything happen up here,'" laughs NeNe. "I wanted to make Tony proud and I've been telling him for days since we started doing this. I just wanted him to be proud of me and I didn't want to make him look like he was not a great teacher."
Former RHOA costar and sometimes enemy Kim Zolciak tweeted out support for her Dancing with the Stars endeavor and NeNe says she's grateful for the kind words. And don't be surprised if you see a few housewives in the audience sometime soon.
"They're all texting me , 'Can we get a seat?," she says. "I tell them you only get so many tickets. Work with me!"
Do you have an early favorite in the DWTS competition this season? Tell us in the comments or tweet @OKMagazine.