NEWS
Demi Lovato and Kelly Rowland Talk 'X Factor' Auditions and Surviving Simon Cowell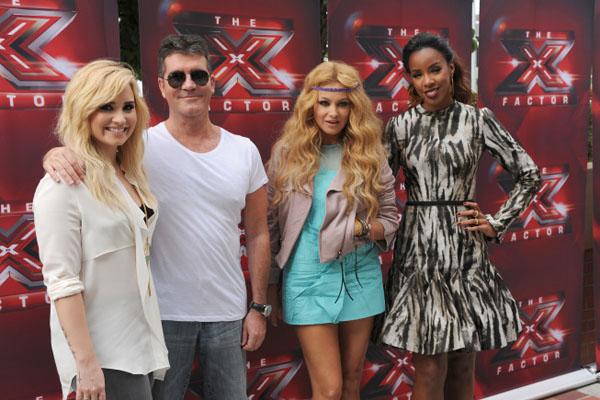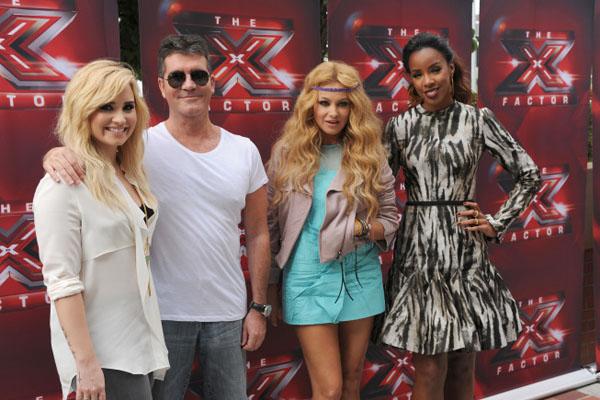 X Factor promises high stakes among the talent when season three premieres in September, but don't expect a lot of drama from the judges panel—this group is tight. With the addition of Kelly Rowland and Paulina Rubio, Demi Lovato and Simon Cowell appear to have found the perfect lineup for X Factor bliss. OK! caught up with the new team at the show's Los Angeles auditions and Demi and Kelly had nothing but love for everyone.
Article continues below advertisement
OK! News: Stacy Keibler Talks Guilty Pleasures and Healthy Passions
"This season I've got this girl right here," Demi says, gesturing to Kelly. "And Paulina. The whole cast this year there's something really special about it and I feel like when we come together I feel like it's actually a family, which is something that's so rare and I feel like something that never happens…especially on these shows."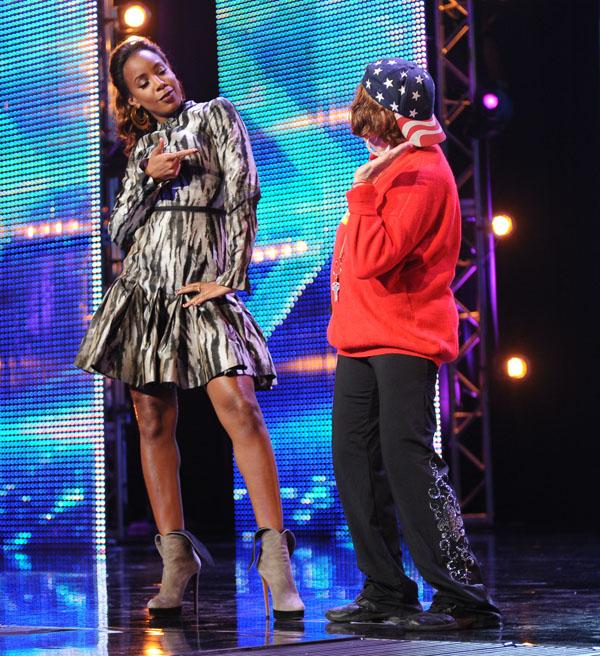 Of course another detail that helps—Demi is seated further away from Simon at the judges table.
"You'd think that I had a say in that but nope," she laughs. "It feels kind of good because I'm not close enough to where I can smack him on the back of the head."
OK! News: Giuliana and Bill Rancic Talk Magical Family Moments
While Kelly is new to the US version of X Factor, she previously judged and mentored the show in the UK, but the Destiny's Child star says talent is talent no matter where you go.
Article continues below advertisement
"The accent is different but that's about it to be completely honest," says Kelly. "I was so far away from home. But the talent is really great. It doesn't matter who you see or where they're from, if you see somebody special you know it. You can feel it. That's what they have in common. I can't think of any great differences."
The ladies admitted the Los Angeles auditions were a bit of a disappointment compared to the other cities they visited.
"LA started off a little bit slow yesterday but it picked up last night," explains Kelly. "It's been really great. We've still got talent in the US of A."
OK! News: Kat Graham Talks About Her New Single and Wedding Planning
When asked which category they'd each like to mentor, Kelly and Demi were torn.
"I don't know because, I can't lie, the over 25s are damn good," says Kelly. "I mean it's a damn good category. The boys are killing it. The girls are starting to kill. And the groups are starting to come together. So we've seen some magic."
Are you excited for this season's judges lineup on X Factor? Share your thoughts in the comments or tweet @OKMagazine.