NEWS
Demi Lovato Looking for Love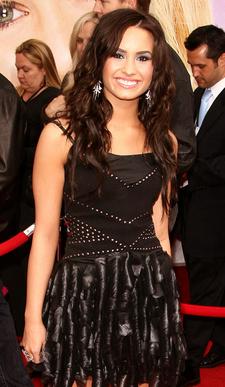 These days, being a teenager trying to find a boyfriend seems pretty easy... if you're a famous teen star with Twitter on your side!
After 16-year-old Demi Lovato told Popstar! magazine at a photoshoot that she was looking for a boyfriend, they sent the call out on Twitter asking who Demi should date.
Lo and behold, Carter Jenkins, a fellow teen actor, tweeted back, "hey popstar- wanna pla cupid for me?"
Article continues below advertisement
Looks like this could be love, Twitter style!