NEWS
Did Kanye West's Media Trainer Quit After 'Today' Show Interview?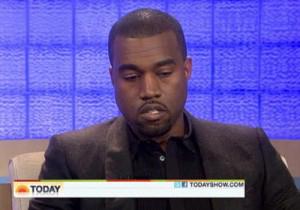 After Kanye West appeared on the Today show last week many were wondering if the rapper had a media trainer helping him or not. Well, according to new reports, his media trainer thought he shouldn't do the interview and subsequently quit after his Today show appearance.
OK! NEWS: KANYE WEST TWEETS — MATT LAUER "TRIED TO FORCE MY ANSWERS" ON TODAY
According to the New York Post, after Kanye was invited to speak on Today about his comments regarding George W. Bush, his team hired Susie Arons, an executive vice president at Rubenstein Communications, on Monday to help handle the interview.
Article continues below advertisement
According to The New York Times, after Bush's segment aired, Kanye's team decided a response wasn't really needed and decided to cancel the interview Monday night.
However, Tuesday morning his team contact the show and said they would do the interview, having changed their minds for unknown reasons. Kanye's coach was unaware of the re-booking and had to hurry to the studio to meet him.
OK! NEWS: KANYE WEST — "I'M NOT PERFORMING ON THE TODAY SHOW"
"West shut himself in a dressing room with Susie, and could be heard rehearsing possible questions and answers," a show insider side told the New York Post. "But the interview began, and it was as though he had crammed for a test and then his mind went blank."
During a break from interviewing with Matt Lauer, Kanye reportedly "huddled again with the media trainer because he still hadn't found a way to express himself."
OK! NEWS: MATTY LAUER SAYS "WE STAND BY WHAT HAPPENED" WITH KANYE WEST
But after the interview aired on Thursday, Arons reportedly quit from working with Kanye.
While this is only a report, Kanye did send out a Tweet saying the New york Times had the story pretty much right.