NEWS
Under Pressure! Drew Barrymore Has Epic Meltdown Ahead Of Talk Show Launch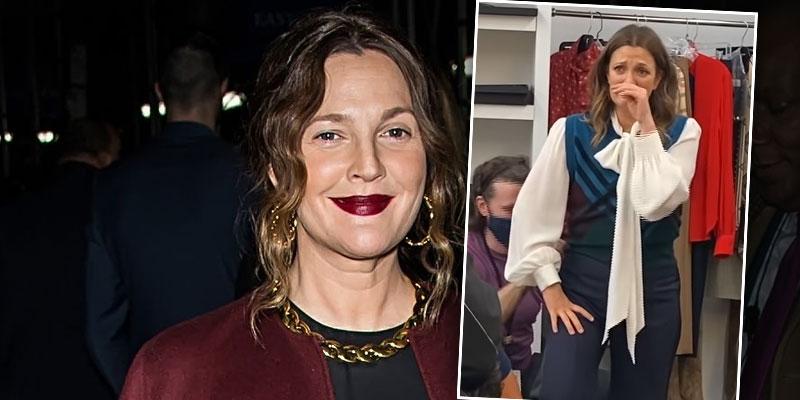 We all handle stress very differently! And it seems as though Drew Barrymore is really feeling the nerves when it comes to the launch of her new daytime talk show. In fact, she had a full-on meltdown ahead of the premiere!
In episode 4 of her making-of digital docuseries, the former child star admitted to being overwhelmed and "really struggling" with the pressure of being the boss while talking to Emmy-winning director Adam Heydt.
Article continues below advertisement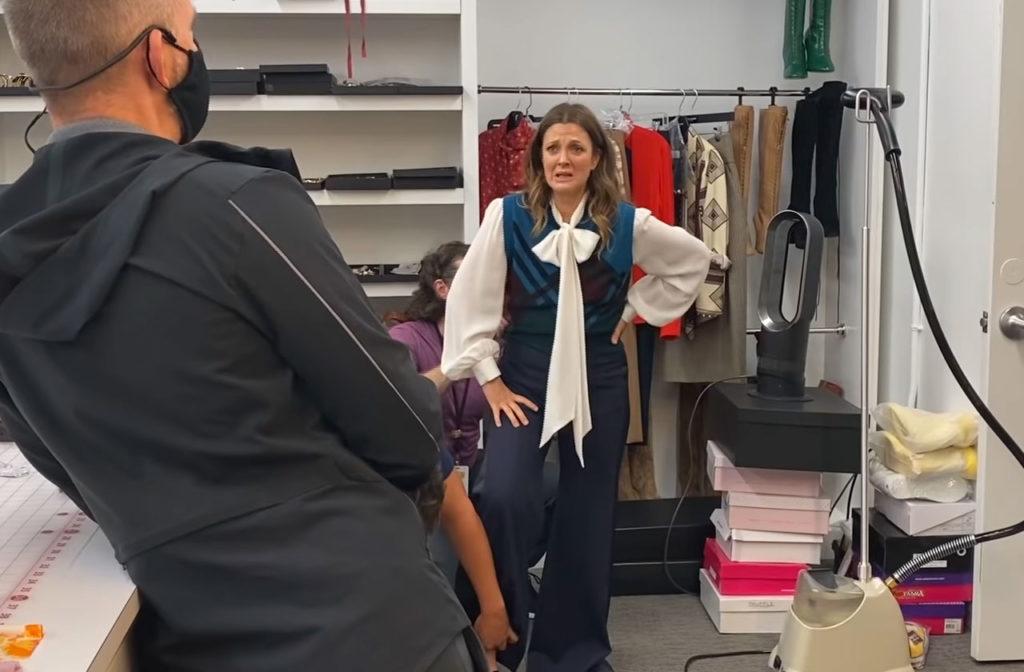 Throughout the 10-minute video, the E.T. star's crew — all masked to maintain COVID guidelines — continuously reassured her that she was doing a great job.
The new daytime diva is seen giving herself a pep talk, where she says that having meltdowns and self-doubt can be "liberating."
"I just want to get it right," Barrymore stressed in the video. "I want to do everything to the best of my ability."
NEW PARENTS CAMERON DIAZ & BENJI MADDEN ARE LIVING A NEW ZEN LIFESTYLE
Article continues below advertisement
Barrymore's talk show made its debut Monday, September 14 — and she did not disappoint — with superstar guests Cameron Diaz, Lucy Liu and Adam Sandler.
The Santa Clarita Diet star launched the premiere of The Drew Barrymore Show by reuniting with her friends and Charlie's Angels costars, who reminisced on their 20 years of friendship.
"The thing I love about our friendship is that we have been there in all the big and important moments," Barrymore said of Diaz, 48, and Liu, 51. "We've also been there in the small moments and the casual moments, and we are such good friends because it's real. We go through real stuff with each other. It's not a Hollywood fairy-tale."
FRIENDS PURGE! CAMERON DIAZ CHOOSES MOTHERHOOD OVER HOLLYWOOD
The three Hollywood A-listers starred in the 2000 action-comedy Charlie's Angels and remained friends throughout the years. They've maintained that through all of life's struggles they have kept it "real" with each other.
The 50 First Dates star admitted that launching a new talk show in the middle of the ongoing coronavirus pandemic was a "giant undertaking," she told Variety days before the premiere. She also said that she was "ready" to tackle the troubles head-on.
Article continues below advertisement
The live show will feature celeb interviews, comedy segments, conversations with local news affiliates and a crowd made-up of virtual audience members.
WATCH! PARIS JACKSON RECREATES ICONIC DREW BARRYMORE MOMENT IN NEW 'SCREAM' SERIES
"I think the limitations of the pandemic made us a more modern show," she told the outlet. "When forced to think differently, we tried to turn every obstacle into an opportunity.
"I love that as people we can try to grow and fix ourselves and figure things out and never stop learning. I'm totally responsible for my growth and enlightenment on a daily basis. I like doing that in a communal setting — laughing and learning about how human we all are."