NEWS
Drita Digs In: Read the Mob Wives Star's Recap of This Week's Episode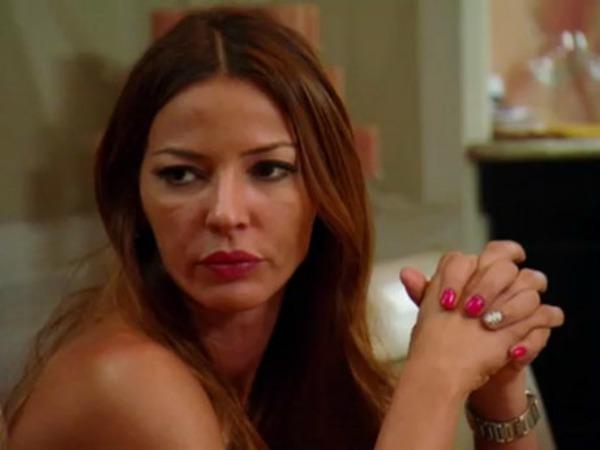 People have been talking about last night's episode of VH1's Mob Wives: New Blood for hours. It's been trending all night and day on Twitter! Lucky for us, star Drita D'Avanzo is here with her thoughts on the episode. Dig in!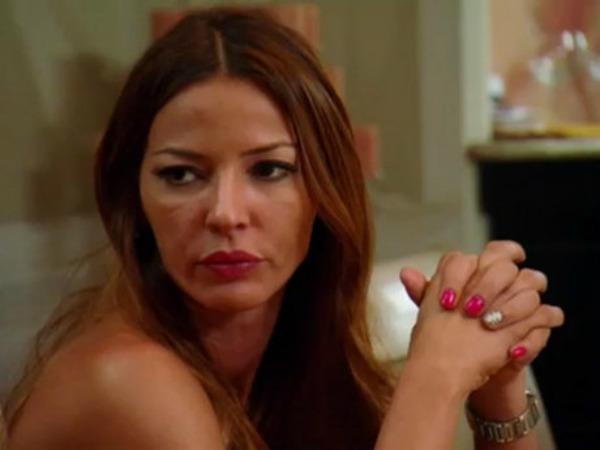 I found last night's episode to be very interesting because I got to see things I didn't originally see and understand things I really didn't understand. I was really proud of my Aleeya for sticking up for herself and not being afraid of a bully. Any parent would feel anger and sadness to learn someone is hurting their kid both mentally and physically. It was hard to deal with. And it's especially hard when you want your child to stick up for themselves but at the same time not fight! It's a catch 22. How do you stick up for yourself if you don't fight? And if you fight in school you get in trouble. So what do you do?
Article continues below advertisement
I myself decided to bring Aleeya to self-defense class so she could learn how to protect herself just in case she needed to. I feel every child and every woman needs to learn self-defense techniques. Aleeya did great, and in the end the bully actually ended up terrified of her because she wasn't scared (TYPICAL) and transferred schools. How great is that?
Watch: See which one of the Mob Wives claims she's actually not that tough.
Let's talk about Alicia. Alicia seems like such a great mom and friend. I really feel she speaks from her heart and speaks her mind, which we all know I like. I really feel bad she is going through this. I wasn't so comfortable at the table when she talked about Renee and Renee's best friend going to eat with her husband, especially because Renee's BFF use to date Eddie. That right there is a big NO NO to me. Shady scenario! But then again, if Eddie and the ex-girlfriend were scheming, Renee would not have been there to begin with. Do I think they had an affair? No. But I still don't think it should have happened in the first place without the wife being there, too. She's pregnant, and probably would have appreciated being invited! Don't you think?! Renee is definitely stuck in a sticky situation and she knows that she would have a heart attack if it was the other way around. I made it clear how I would feel about it. In the end, Eddie is to blame for not telling his wife. And Alicia is being really mature about it and is pointing the blame where it should be pointed—at her husband.
Article continues below advertisement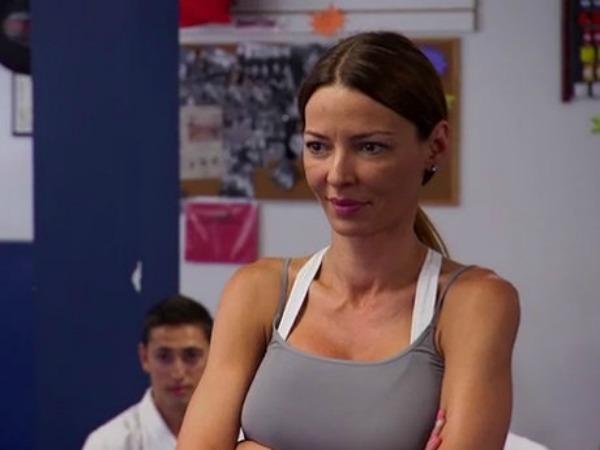 Let's talk about Natalie. Natalie has become a menace to the group. We are still getting to know her and understand her ways. She obviously likes to drink and have fun. There is nothing wrong with that! But there is a way we all like to be treated. I think Natalie's jokes are not funny in any way. They're insulting, and again, it coule be because we don't know her well enough yet. But do we even want to get to know her at this point? She called us whores and then laughed about it! Natalie also said she means it as a compliment—why not try saying "Hey, sexy girls!"?
Watch: Catch up with all the ladies of Mob Wives as they preview the season!
It seemed she was trying to be funny. She will quickly learn that NO ONE finds it funny and her jokes need to stay where she lives—outside of New York. Besides the whores comment, she complimented Renee's date on how he smelled. I had to agree with Renee. It wasn't necessary to say it and make everyone uncomfortable. Alicia, on the other hand, had a VALID point by saying Renee preaches about respect but yet disrespected her and her marriage. I think Renee just thought she was hanging out with an old friend and didn't look at it in that way, but Alicia still has a valid point.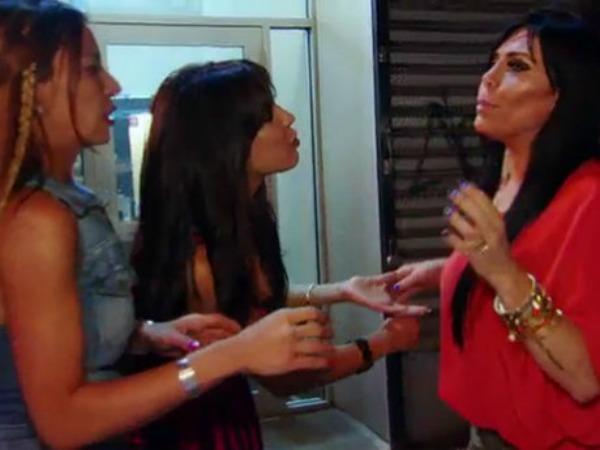 Vegas is part of the upcoming episodes and everyone is fully aware of all the drama that lies ahead. I can honestly say it's probably worse then you can ever imagine. Yup! So make sure you tune in to VH1 next week.
What did you think of last night's episode? Do you understand Natalie's sense of humor? Or do you think she was trying to start drama? Tell us in the comments below or tweet us @OKMagazine.