NEWS
Drita Digs In: The Mob Wives Star Recaps Her Crazy Stalker Episode
Drita D'Avanzo is back with her exclusive take on last night's episode of Mob Wives: New Blood on VH1! Read on for her take:
Oh boy last night's episode was not easy for me to watch!! If there is one thing I can't sit well with (and I don't think anyone can), it's someone talking sh*t about me!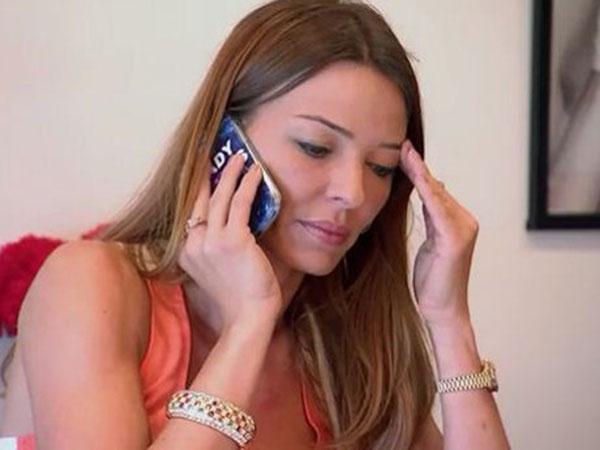 I actually was really annoyed that Natalie said I was talking sh*t about her when I clearly was NOT. I honestly wanted to give Natalie the benefit of the doubt. Everyone saw for themselves I was just cracking up at Ang's remarks about the lunch, and ended up with this girl accusing me of ripping her apart. She clearly doesn't know me too well! For one: if I rip someone, they will know it! My brother calls me Rip Master. When I said she was drunk, I was actually helping her out—so she didn't look like she acts like that on the norm! It was all good in the end, though. I let her know that I am not shy in any way. If I have something to say, I have NO PROBLEM saying it. Hopefully she gets the picture!
Article continues below advertisement
Watch: Drita comes face to face with her stalker on last night's episode.
Renee had her own problems. She was confronted by Alicia about going to eat lunch with her husband and his ex-girlfriend, who is one of Renee's closest friends and was heard on wire taps. You honestly could not script a show like this! It's a real-life General Hospital to me. I can't imaging Renee being comfortable in that situation. She is friends with Alicia's husband and showed Alicia last night that her loyalties lie with him, not her. It's the start of a rocky road if you ask me. But we will see how that pans out!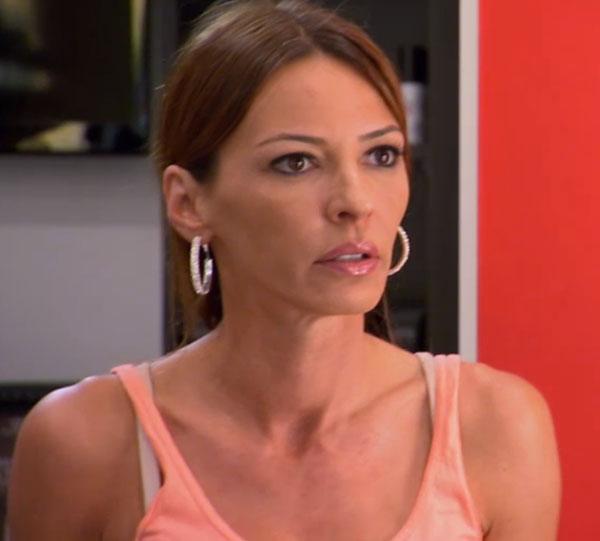 Let's talk about Big Ang for a second. My girl! My friend. For the first time we actually see Ang annoyed and NOT liking someone, which is rare. Not a good sign for Natalie, but we all know Natalie is not going there because Ang is untouchable and unconfront-able. If anyone says anything to Ang, I will personally assault them.
Watch: See what Big Ang bought her granddaughters for Christmas!
Alicia has a lot on her plate. Dealing with a husband that cheated and finding out when he was in jail is EXACTLY what I went through myself. I found myself instantly bonding with Alicia for that reason alone. She is me a couple of years ago, minus the whole facing jail time thing. I personally like her a lot.
Article continues below advertisement
Last but not least: the stalker. The chances that he would walk in while I was talking about him was CRAZY. The alarm guys were saying "If I didn't see this for myself, it's hard to believe it could happen." That's only because he doesn't know me—sh*t like that ALWAYS happens to me. He was scaring my employees, screaming in their faces, and I honestly thought I was going to fist fight him. He did run away. Sometimes people just see that look in my eyes, and they'll know better.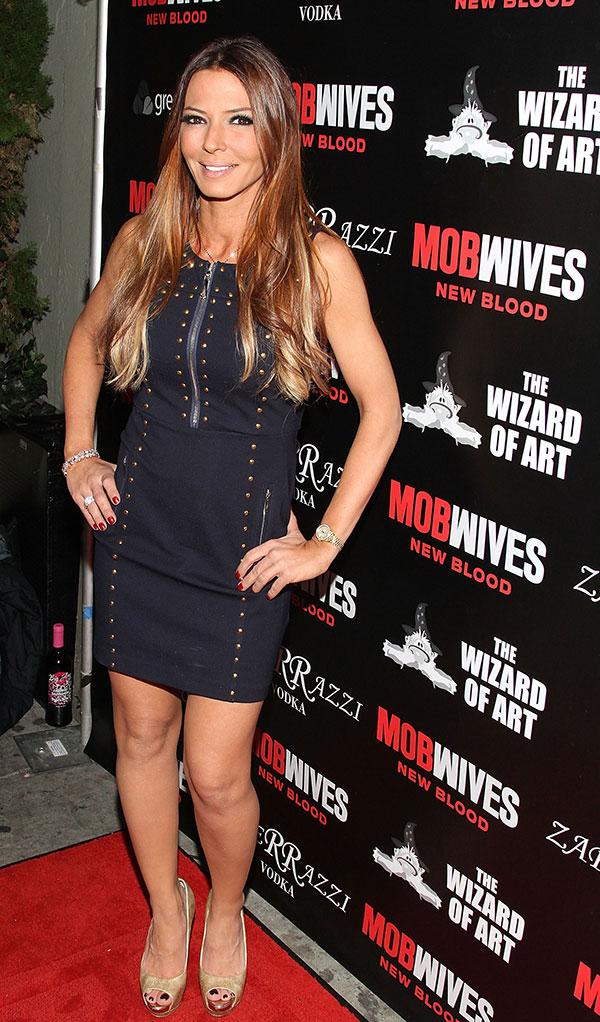 Can't wait to see what happens next week!! If there is one thing people don't really know, it's that I watch the show the same time as everyone else. So it's just as exciting for me as it is for the fans! Ill talk to you next Friday :)) Hopefully I'll in a good mood!
What did you think of last night's episode of Mob Wives: New Blood? Do you think Drita was talking sh*t on Natalie? Tell us in the comments below or tweet us @OKMagazine.