NEWS
Drita D'Avanzo Calls Farrah Abraham The 'C' Word: What Happened Now?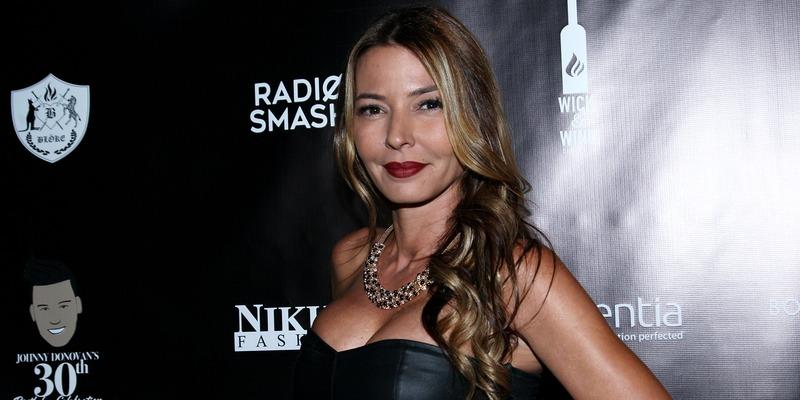 The situation between former Mob Wives star Drita D'Avanzo and Teen Mom's Farrah Abraham has been downright vicious ever since the two of them co-hosted an event together in late June.
Drita and Farrah were on hand to help host the grand opening of Scores, a gentleman's club in Atlantic City, on June 28th. The day after, Farrah took to her social media to vent about the night before and even though she never said Drita's name, fans speculated it was about her.
Article continues below advertisement
This then led to Drita posting a video on her Instagram the day after that, where she flat out said "I'm going to open hand smack the f**k out of you." Farrah filed for a restraining order against her not long after the clip was published.
In an OK! exclusive, Drita talks quite frankly about the whole situation during an appearance at the grand opening of RFTP at the Pod BK Hotel in Williamsburg, Brooklyn on Wednesday night.
Drita spoke about how she remembers the original night much differently than how Farrah did, her VERY blunt thoughts on her, and how she's ready to move on from the entire situation.
This whole situation with you and Farrah, can you tell us what exactly went down that night?
You know what happened? Absolutely nothing happened. It was fine, She was cool.
So she made a big deal out of nothing?
She made up s**t! That's it. Period. Flat out. Made up lies. There was absolutely no problem when I saw her in person. I think she's a dou***bag c**t. That's my opinion. I think she's a dou***bag c**t.
Article continues below advertisement
Do you think she was stupid for filing that restraining order against you?
She's just stupid. That's it.
You kind of want to move on from that situation, is what I'm getting?
A 100 percent. Exactly.
Are they going to bring back Mob Wives at some point or are you guys done?
They talked about a Mob Wives reboot, but I have zero interest. I'm in the process of selling my own show.
What's it about?
It's more like a talk show. I need to deal with regular, everyday people because that's who relates to me and they ask me all the time for advice.
What are your thoughts on Drita's feelings towards Farrah? Sound off in the comments.