NEWS
Eat Me: Try the Paella Risotto Rochelle Aytes Loves at Cantine Parisienne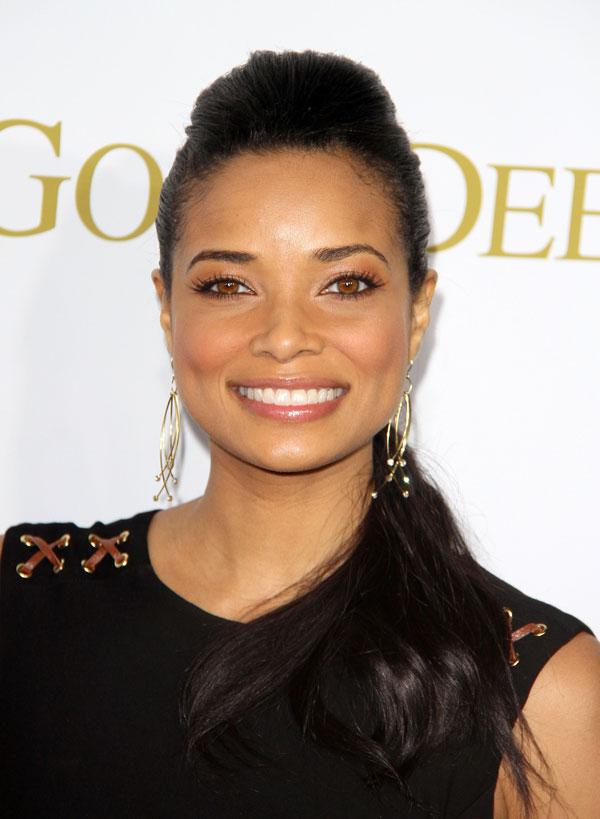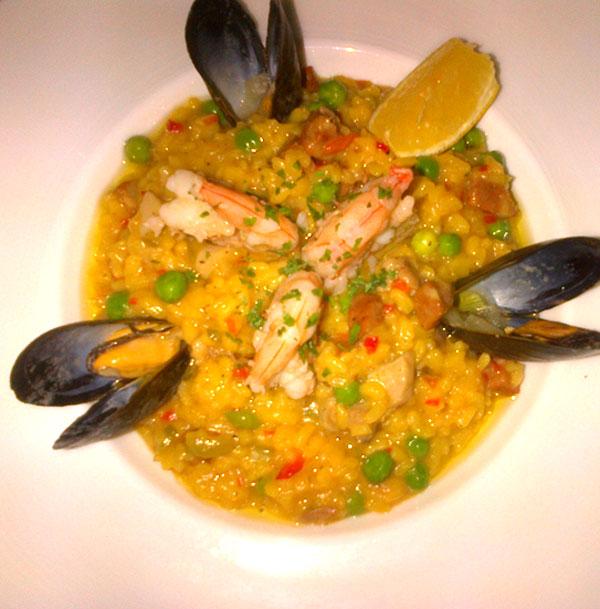 Ingredients:
-­‐ Arborio Rice (2 cups)
-­‐ Chicken Stock (6 cups)
-­‐ Saffron (1 tbs)
-­‐ Red Pepper (1/2, diced)
-­‐ Green Pepper (1/2, diced)
-­‐ Small Onion (1 diced)
-­‐ Cooked Chicken (1/3 lb, diced)
Article continues below advertisement
-­‐ Mussels (1/2 lb)
-­‐ Shrimp (1/4 lb)
-­‐ Chorizo (1/2 cup, diced)
-­‐ Salt & Pepper
-­‐ Cayenne Pepper (1 tsp)
-­‐ Olive oil (1/4 cup)
-­‐ Parmesan Rime
Preparation:
Sweat the onion in a large pot with olive oil, saffron, chorizo.
Add rice and cook 18 minutes. While adding chicken stock (1⁄2 cup at a time) add salt, pepper, and cayenne.
After 18 minutes, add peppers, mussels, shrimp, cooked chicken, and cook with lid on for 3 to 4 minutes.
Finish with olive oil that has been infused with the parmesan rime for a few hours.

Healthy Eats: Switch Up Your Fall Diet With These Tips!

We also sat down with Executive Chef Marcel Agnez to pick his brain on Cantine Parisienne's foodie philosophy...

OK!: What's your secret to making traditional french fare healthier at Cantine Parisienne?

Marcel Agnez: I use less butter, more olive oil, and lots of house-made stocks and fresh herbs for flavor.

OK!: If you could only cook one dish the rest of your life, what would it be?

MA: The perfect, crispy roast chicken.

OK!: What's your favorite ingredient?

MA: Tarragon!

OK!: How is Cantine Parisienne different from your past restaurants?

MA: I come from a fine dining background and I love the ability to use great French techniques in a more casual environment.

OK!: Describe Cantine Parisienne in one word:

MA: Ease.

Amazing Tea Cocktail Recipes to Make at Your Next Party

Are you going to make this Risotto Paella? Have you been watching Mistresses? Leave a comment below or tweet us @OKMagazine and don't forget to stop by Cantine Parisienne the next time you're in NYC!