NEWS
Eddie Cibrian Rushed to the Hosptial Amid 'Playboy Club' Cancellation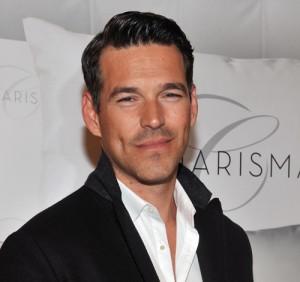 It's certainly been a tough week for Eddie Cibrian. On the same day that NBC announced his show The Playboy Club was canceled, the actor hurt himself on set and was rushed to the hospital.
Eddie was injured on set Tuesday night while filming the NBC flop at a West Side studio in Chicago.
A source told the Chicago Sun Times that Eddie injured his right heel while running down an alley on set and suffered a "deep gash on his heel after it caught underneath a 200-pound steel door."
Article continues below advertisement
LeAnn Rimes' hubby was then taken to Northwestern Memorial Hospital, and she was sure to rush to his side.
"My husband is hurt...stitches in his Achilles! going home.....nurse Le on the red eye" she Tweeted Tuesday.
NBC announced that The Playboy Club was canceled yesterday, and according to Entertainment Weekly, the show premiered to low ratings and saw a drop with each episode.
For Monday's episode, the 1960s-set drama only had 3.4 million viewers.