NEWS
Ellen's Agony As Frail Dad, 91, Fights For Life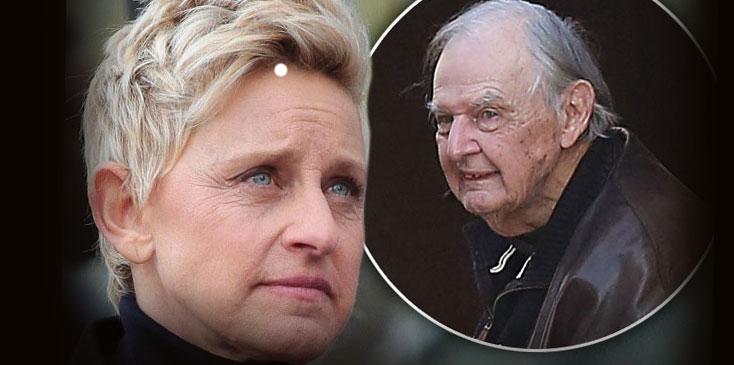 ELLEN DeGeneres is hiding a heartbreaking secret — she's had to move her dying dad Elliott into an elder care facility after he fell and broke his hip!
The 58-year-old talk show star had been footing the nearly $2,000-a-month rental for the La Jolla, Calif., apartment where ailing Elliott, 91, and her stepmom Virginia had been living, according to landlord Jon Hoffelt.
But age finally caught up with him and he took a bone-busting fall.
Article continues below advertisement
But Betty, 86, has become a regular on her daughter's wildly successful TV show, written books and also acted as a gay-rights activist.
Meanwhile, Ellen reportedly never forgave her father for not accepting her gay lifestyle and marriage to actress Portia de Rossi.
But Jon says Elliott denied any bad blood with Ellen over her lesbian love life and often proudly told him he never missed her show.
"He loved that girl," notes the landlord.