NEWS
What We Learned From the 'RHOC' Reunion, Part 1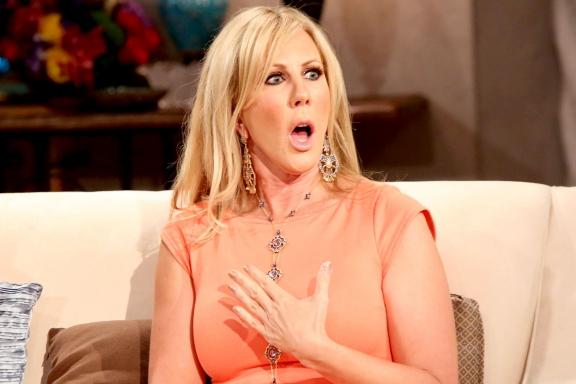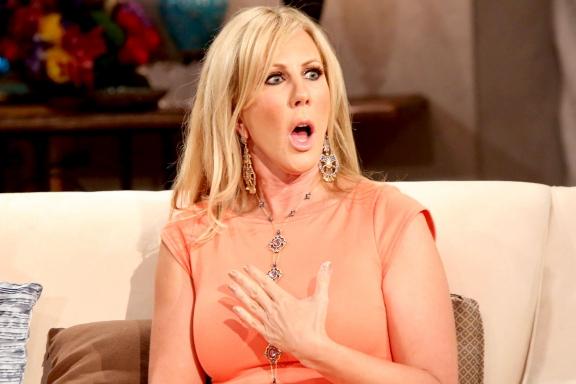 It's OC reunion time and there is so much to discuss and apparently, from the previews, a lot for everyone to "own."
We're only a few minutes into the show and Andy Cohen goes right for the jugular asking Tamra if she trusts Gretchen. Tamra admits she doesn't, citing inconsistencies and lies as the reason.
OK! News: Cousin Jerome Helps Us Make Sense of Last Night's 'Tia & Tamera'
Talk once again turns to the long-circulating rumor that Gretchen cheated on her fiancé Jeff who passed away several years ago. G just can't seem to squash this one and the ladies love bringing it up again and again.
Article continues below advertisement
Lydia tries to reel Alexis into the debate about whether or not Gretchen cheated on Jeff and Alexis (who looks gorgeous, by the way, loving that shade of pink on her), very intelligently, isn't biting.
OK! News: Get Kerry Washington's Gorgeous Teen Choice Awards Look
Ruh-roh—here comes Tamra with a manila folder full of photos of Gretchen allegedly cheating on Jeff with some dude named Jay.
Here comes one of the first mentions of "owning" something. Tamra tells Vicki to "own it" about not liking Gretchen and not wanting her to be successful, as Vicki tries to convince us that she just wants the best for everyone. Really, Vicki? I know you're a successful business woman but I am not buying this for a second.
MORE ON:
Real Housewives of Orange County
Ah, and now Vicki wants Gretchen to own the truth. Own, own, own. Is it time to talk about Malibu Country yet?
OK! News: Chef Roble Offers Up Healthy Dinner Ideas
Lydia's in the hot seat as Alexis confronts her about downplaying their friendship to Heather when they first met. Then, Heather takes her to task for laughing it off with Doug when she asked to be on the cover her magazine Beverly Hills Lifestyle, a publication in which Lydia gave herself a 10-page spread. Lydia insists they weren't laughing at her, and offers little jabs as to why Heather shouldn't be on the cover, yet Beverly Hills housewife Lisa Vanderpump was totally acceptable. Someone might need a lesson about tact.
Article continues below advertisement
Then Heather and Lydia start going at it over a blog post Heather wrote in which Lydia thinks she ripped her over the course of four pages. Heather says the entire post wasn't about her and that she's already apologized for a comment she made. So far the quote of the night goes to Heather, clearly frustrated, saying, "I said I'm sorry. Do you want me to pop a vein?" Oh, these are the moments that make a reunion special.
OK! News: New Moms Can Fake Awake In Three Easy Beauty Steps
Lauri Peterson is in the house! Vicki looks disgusted. Lauri and Vicki start to explain their respective sides of their feud. Screaming ensues. Vicki then accuses Lauri of cheating on her husband. Lauri denies it.
Next week there's more yelling, more owning and the waterworks start to flow.
Do you feel like anything was resolved during the first installment of the OC reunion? Tell me in the comments below or tweet @OKMagazine.