NEWS
Exclusive: Revenge's Nick Wechsler Reveals What's Next for Jack, "I Would Like to See Him Be Hurt and Angry!"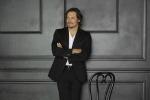 For fans of Revenge, I think we all can agree that there's only so much more that Jack Porter can put up with before just losing it. Can you blame the guy?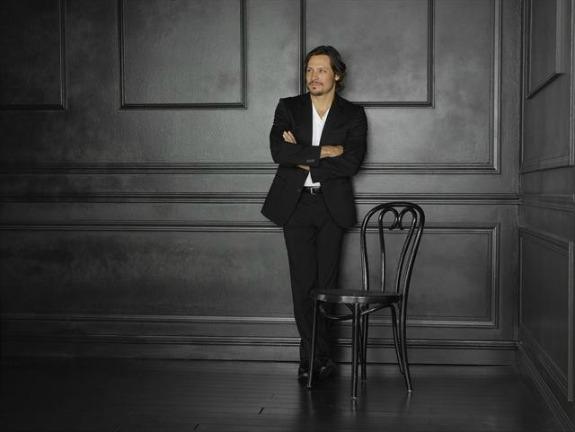 Warning, spoilers ahead: Jack's childhood love Amanda Clarke returned, they had a baby, got married—and then she was tragically murdered on their honeymoon. As awful as all that sounds, it gets worse. Yes, because the Amanda he married is not the Amanda from his childhood. That would be Emily Thorne who asked her friend "Amanda" from her juvenile hall days to assume her identity while Emily went on her revenge spree.
Article continues below advertisement
Watch: What Gets Chelsea Handler Hot and Bothered?
Confused? Me too (and I watch the show). But take the complicated plot line out of it and one thing is for sure—we all want sensitive, kind Jack to wake up, discover the truth and be happy. And maybe get a little angry about how everyone took advantage of him too. And maybe be with the real Amanda? Or is it too late? Well, when I got a few minutes alone with Nick Wechsler who plays Jack, I cornered him to find out what he thinks Jack should do next and what he thinks about being in the middle of one of the most heartbreaking love triangles ever!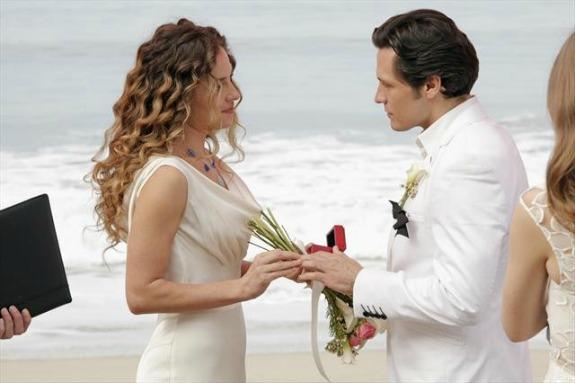 OK! Exclusive: Courtland Rogers on the Truth About Jenelle Evans
OK!: Let's just cut to the big question. What is Jack going to do when he finds out the truth about Amanda Clarke/Emily Thorne?
Nick Wechsler: I don't know, the stakes go up all the time. The more sh** that goes wrong in his life, or the more heartbreak can be traced back to Emily or her involvement or her lie I think the harder it is for Emily to tell him the truth. I think that Amanda never said it because she was just like, 'I want this life, I just want this normal f**king life.' I was a f**king stripper and lived this life and Jack is a good guy who will treat you right. '
Article continues below advertisement
Watch: Justin Timberlake Brings Celeb Friends to Saturday Night Live
OK!: Even with Amanda gone now, it seems like fans were really starting to root for her. What do you think?
NW: I've actually had fans approach me and say at first I hated her but everyone hated her because she was just an obstacle. Then she was made into a more sympathetic character on the show. She killed a guy to protect Emily. Amanda was fiercely and violently loyal to Emily while trying to protect Jack.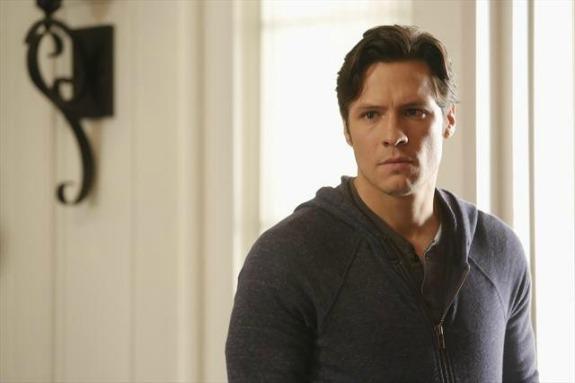 Watch: Kyle Richards on Her Hot Husband!
OK!: Do you want Jack to go to a darker place now?
NW: I would like to see him be hurt and angry and violent. I don't mean like beating people up. I wouldn't care if that happened too. I know that they like to keep Jack pure and good and that's totally legit and I completely understand and I don't disagree with them. But I don't think that it contradicts the purpose of this show or his purpose on the show to have him go dark because I think that ups the stakes for Emily's guilt, like, 'Now how can I tell him the truth?' Jack is the guy Emily's been holding a torch for for so long. It's a great example of how innocent people get wrapped up in their lies. You have to keep lying and lying and lying to cover that lie and then you start hurting people along the way. If it gets to some point in the return, how does she get out and redeem herself?
Article continues below advertisement
Watch: Why is Jennifer Aniston Changing Her Name?
OK!: Have there been moments where you've been like, 'Really, Jack?'
NW: Yes but I've justified it by saying, 'Look, he's so good and trusting that he doesn't expect bad from other people.' But I think at a certain point if you don't start catching on, the audience is going to start feeling bad for your character. They're going to go, 'Well, he's an idiot.'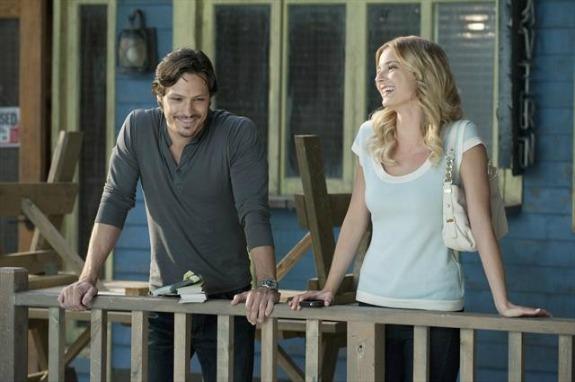 OK! News: Bad News for Prince William and Kate Middleton
OK!: Are you like Jack at all? Or would you have caught on sooner?
NW: I would catch on sooner but I'm also a different guy. I'm much more cynical. I don't always expect good from people. I always expect the bad and I am pleasantly surprised when they are nice. I would have left sooner out of respect for myself. I was in a relationship that I knew from three months in that it was ending and I stayed for an additional six months. I wouldn't do it now.
Photos: Hot Pics of Boy Meets World Star Danielle Fishel!
OK!: Why not?
NW: I was younger and more naive and I was desperately trying to do something that I know wouldn't work now, which was trying to fix her. But maybe Jack would have an easier time letting go of somebody else who hadn't broken his heart.
What do you want to see happen with Jack and Emily? Tell us what you think in the comments section or tweet @OKMagazine!