NEWS
Exclusive! Courtland Rogers Reveals Shocking New Details Of Jenelle Evans' Rehab Stay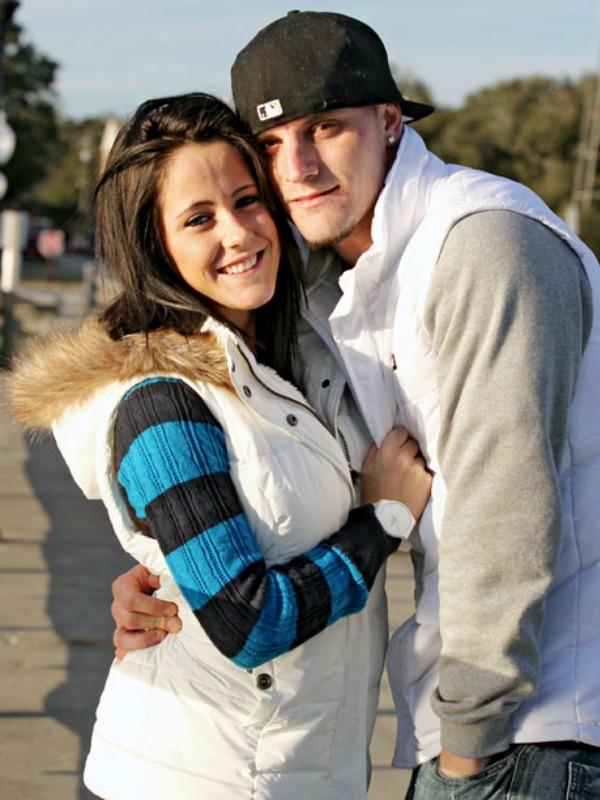 Article continues below advertisement
OK!: What's the current situation with you and Jenelle?
Courtland Rogers: Jenelle and I of course are still married. There's a reason for that. The reason being that when we first got together we were both not doing too good on prescription drugs. We had problems. Now whenever two dead batteries try to start a car, it does not work. But for some reason it worked and she was Kieffer for three years, she was with Gary for two, she was with me for three months and she married me. So clearly sparks were enough to where she knew and I knew that we really did love each other.
Article continues below advertisement
But then the drugs got bad on her half so she started getting bad. Every morning, throwing up in the toilet, my mom having to clean up throw up, we were staying with my mom. Her never feeling good, never leaving the room, always in the bed, always sleeping.
OK! NEWS: THE CAST OF TEEN MOM 2 MAKE HOW MUCH?
After all that episode, she ended up getting pregnant. Well she was pregnant while still using heroin and getting her scripts from her local doctor which consisted of 90 Percocet 10 and 90 Lorazepam which is better known as Ativan which she was still abusing. But because of the fact she was pregnant she actually did taper herself down a little. But when I say a little, to Jenelle Evans, excuse me Rogers, a little is really not that much but it was better. I was proud of her.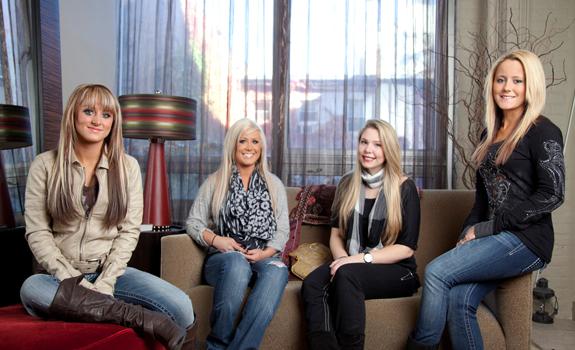 And I've taken her bottles so many times and hid them. She hit me so many times for doing it. Last time she hit me 5 times with my own iPhone on the back of the head. So the drugs really destroyed our relationship.
PHOTOS: KIEFFER'S BACK ON TEEN MOM 2
But the past two weeks Gary and her went through their problems. Gary made love to Jade and Hannah, which is proven fact. He even instant messaged me that on Twitter. I know that for a fact and Jenelle does not like to be alone. And right now, I speak to Jenelle every single night. She called me last night. And the only thing that she talks about right now is Jace. That's it.
Article continues below advertisement
She cried for 21 minutes last night. I heard somebody in the background saying you got 1 minute left 15 times but she wouldn't get off the phone because of her crying about Jace, and how Twitter has made her look like she's bad and they don't know the whole situation.
OK! NEWS: SEE WHAT COURTLAND ROGERS DIRECT MESSAGED US ON TWITTER
Long story short, she really is changing right now. And she really is getting better, for the better. Just like me. They arrested me yesterday. I got caught. I went to jail. I went to county jail. They transferred to Brunswick which is where I live, where my charges were brought out.
I bailed out and we will go to court for it but the way Jenelle and I are talking right now is like a very good friendship. And it's sober. She's not doing drugs because she's in rehab. I'm not doing drugs. I have the jail to prove it because they gave me a drugs test.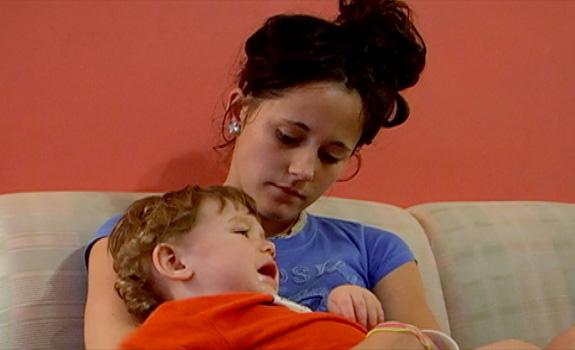 OK! NEWS: ALL THE DETAILS ON JENELLE'S RETURN TO REHAB
It's like we're actually friends sober too. So I do not known the future with her and I but I can tell you that right now all she cares about is her son and that is all I could have ever asked for her because in the end that is the only boy in her life that matters.
Article continues below advertisement
So whether we stay married or not, I just want her to be that mom that I have actually seen her be with Jace. So bad. Because she deserves that and so does he. No matter what Twitter says, no matter if she took falsified charges out on me, she's still my wife, I still love but no matter what happens between her and I, I know for a fact that I'll always have her as a friend and that's what counts.
I want the whole world to know that I am not a crazy guy. That I was necessarily running from police that I was just scared because who innocent wants to go away. If you didn't do anything wrong, you're not running.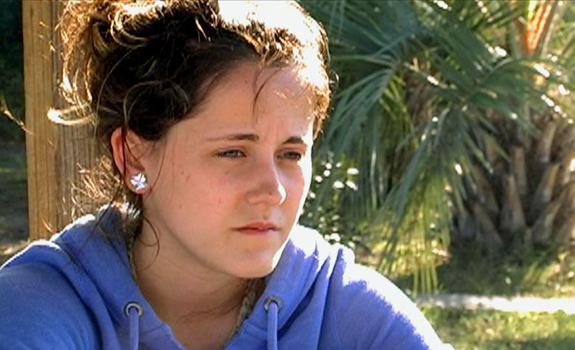 OK!: What were you actually arrested for?
CR: It was assault charges on a female from Jenelle when she was on drugs, when Gary talked her into taking these charges out on me. These false charges. She didn't even want to. Gary made her because she was so bad on Xanax that she listened to Gary, took four assault on a female charges out on me and one battery on an unborn child which I never touched.
Article continues below advertisement
And my mom is sitting right here beside me and my sisters were there and they can all take lie detector tests, go to court, jury, whatever. We know I'm ok because I didn't do it. It's just Gary talked her into it and she was high at the time and now she regrets it and she wants me back. But I don't want that right now. I want her to focus on Jace because I love her so much that I would rather her be focusing on Jace than be my wife right now. Because that is her son and that's what he deserves. Because a lot of kids go these days without a mom or without a dad and it's very tough and I can only imagine.
OK! NEWS: GET THE LATEST ON CHELSEA HOUSKA, KAILYN LOWRY AND LEAH MESSER ON SEASON 4 OF TEEN MOM 2
OK!: Is that why you hate Gary so much?
CR:The reason I hate Gary is because of the fact that the other night, I read a tweet that said, 'Hey Courtland, if something happens and me and your wife don't work out, give your sister my number she could get the biz.' Now my sister is my best friend. We fight a lot but she is a year and a half older than me and she is my world and that my broke my heart.
Article continues below advertisement
Because of the fact that my wife and my sister's name were in the same 10 word tweet and the whole world saw that, and laughed. And he's smashing my wife, for a better use of term, having sex with my wife. And telling her to take charges out on me, that she does not want to do.
OK! NEWS: YOU HAVE TO CHECK OUT TEEN MOM FARRAH ABRAHAM'S YOUTUBE CHANNEL!
OK!: What about the other woman in your life – do you want to be with her or Jenelle?
CR:Who do I really want to be with? I want to be with my daughter. I want to be with my daughter more than anything in the world. Like it's about to make me choke up. That at the end of the day is why I don't sleep at night because I cannot get her out of my head and for the past two months, I've had to be away and I couldn't see her because of these charges that I did not do. And it's the worst. When you have an almost two year old daughter that knows who you are that says 'da da' when she sees your picture, that melts your heart. I just want to be with my daughter.
Article continues below advertisement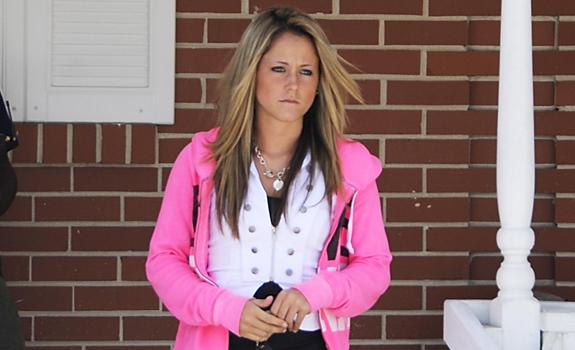 OK!: What do you see for the future for you and Jenelle?
CR:Right now Jenelle is my wife, she's in rehab, I can't speak for her we don't talk on the phone but we don't talk about our relationship, we talk about Jace, we talk about her making it through this. That she can do it. We talk about positive stuff and how good it feels to be able to wake up and not take a pill to survive. That's what we talk about.
OK! NEWS: THE FOUR TEEN MOM 2 SPINOFFS WE COULD SEE HAPPENING
Now when she gets out we've discussed it, I'm going to meet up with her. I'm going to see Jace, because he's kind of like my stepson even though Barbara is the temporary, but I love Jace. And we're going to go to the park and Jace is going to play and Jenelle and I are then in person going to talk about what we're going to do about our marriage.
Article continues below advertisement
So there's no guarantee. I love her to death and I know she loves me and we could stay married, I don't know. The future holds that, but all I know right now is that I do talk to her, we're on great terms.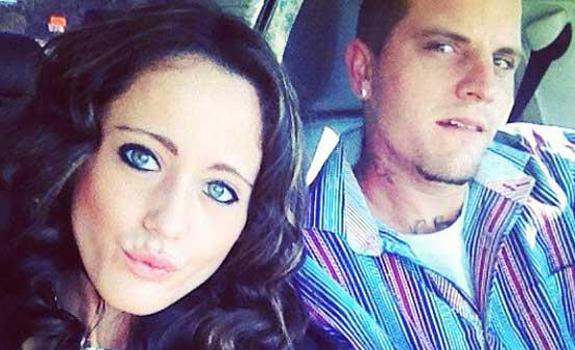 She keeps apologizing to me, over and over, and I want to focus on my life now. I now do not have warrants, I can now go to get a job, I can now go see my daughter and be the dad I've wanted to be for 20 months. I can now see my mom and hug her. I can kiss my niece.
I'm focusing on everything I need to and the 30 days she's away, that gives me plenty of time to get that in order. So when she gets out, I also have that battle planned out already. I don't know what's going to happen.
What do you think of what Courtland had to say? Let us know in the comments below or tweet us @OKMagazine!