NEWS
Exclusive Update on 'Bachelor' Stars Molly and Jason Mesnick! Molly Reveals,"We Were Different People On the Show."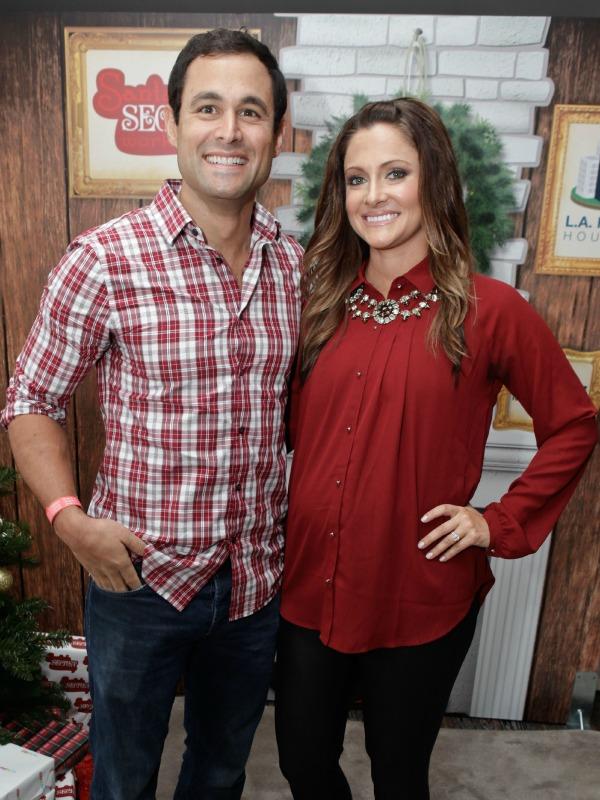 Article continues below advertisement
So who do we have today? Molly Mesnick! She competed for the heart of Jason Mesnick on season 13 of The Bachelor. Their love story was a bit untraditional as Jason originally chose Melissa Rycroft over Molly. But, Jason realized that he was meant to be with Molly and broke things off with Melissa. Now happily married for nearly three years, Molly and Jason are expecting their first child together come March!
Read on as Molly talks about her relationship, lessons learned and why she still watches The Bachelor and Bachelorette every chance she gets!
OK!: Is it weird to be back in the mansion and with so many other contestants?
Molly Mesnick: We've done a few events were we went to J.P. Rosenbaum and Ashley Hebert's wedding. Its always fun to see people and meet the new people who have just come off the show. But it's fun to do that in doses. We love our regular lives.
Article continues below advertisement
OK!: Do you feel like the "older" generation now?
MM: That's how we felt at J.P. and Ashley's wedding, because we walked in and there were all these Bachelor members there and we didnt know hardly any of them. Like we're the old guys now. It was weird.
OK!: Is it fun to talk to them and get their perspectives on being on the show? Surely it's something you all can relate to!
MM: Its like a family. We've all gone through something not a lot of people can relate to so we have this instant bond. It's fun.
OK!: Do you have any advice for Sean now that he's just getting started?
MM: Drown out all the media. Not worry about what everyone else is saying. Just focus on himself and whoever he chooses. And then, really get to know each other outside of this Hollywood life. Its very easy to get wrapped up in it. Its an enticing world but that's not how you really get to know someone.
OK!: Being that you and Jason didn't really get engaged or start seriously dating until the cameras were gone, do you think that helped your relationship?
Article continues below advertisement

MM: It was a really a good thing that we didn't start dating until after the show. It allowed us to separate ourselves from the show. I went back to my normal life and then we got back together. It was like we could actually start fresh and make this work and date like normal people.
OK!: You still dated on camera for a bit—were there things you leaned about Jason off-camera that surprised you?
MM: Well, you're different when you're being filmed. You're in different situations and not in your comfort zone. I think we would both say about each other that we were different people on the show then we were off.
OK!: Do you still watch The Bachelor and Bachelorette?
MM: I do. I didn't watch it before going on it but since I've been on it—I'm totally invested in it. It's funny, though, because Jason won't watch it. He says he knows how it works. We know all about the behind-the-scenes but I still watch it and get caught up and be like 'Ohhh! I cannot believe she did that!'
OK!: What do you think is the secret to making your relationship work—especially now that you're about to be parents?
MM: The most important thing in our relationship, it's so cliche, but it is honestly communicating. When we've had rough patches or rough times its because we're not communicating well. So you just need to take a step back and be an adult!
Were you rooting for Jason and Molly to live happily ever after? Tell us in the comments section below or tweet @OKMagazine!
And be sure to come back tomorrow for our final day of Bachelor Week with our exclusive chat with Jake Pavelka and Ali Fedotowsky—during their first time together since the show!