NEWS
Find Out How Tori Spelling Was as a Single Mom While Dean McDermott Was In Rehab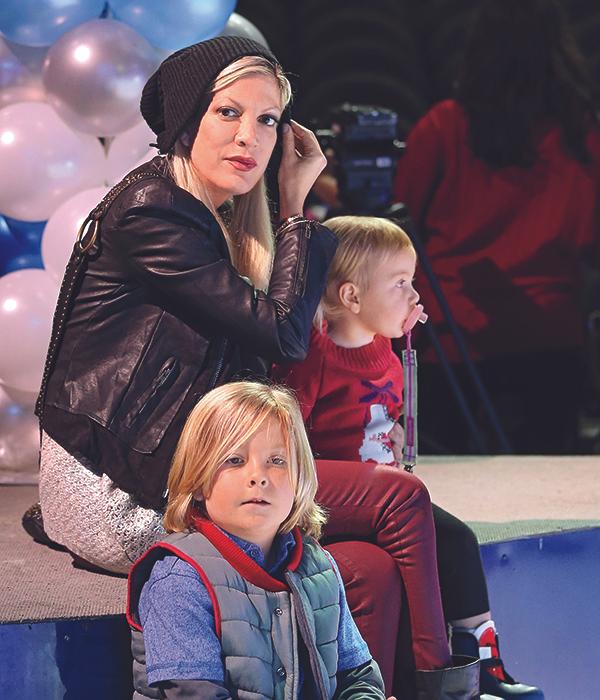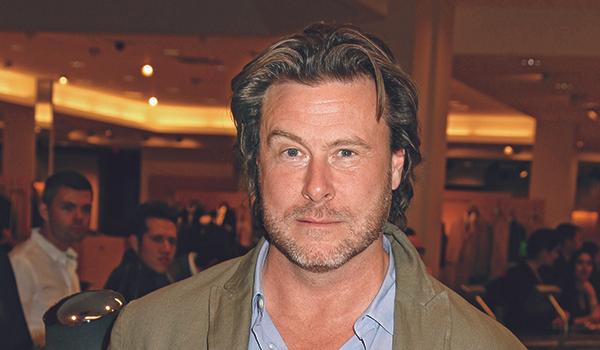 As her home life teeters on the brink and husband Dean McDermott recovers from his stay in rehab, Tori Spelling is determined to play a role she never before considered: single mother.
""Tori is strong enough to go it alone,"" says an insider. ""She''s come through the eye of the storm more confident than ever.""
OK! Exclusive: Find Out How Much Tori Spelling is Worth
Since Dean, 47, admitted to a tryst with a 28-year-old Canadian and checked into rehab in late January due to "health and personal issues," Tori, 40, has been caring for their four young kids, aged 16 months to 6, alone.
Article continues below advertisement
"She''s always defined herself through Dean and never imagined that she''d be capable of being the family breadwinner and running a household,"" says the insider. ""But she''s been rocking it as a single mom."
How does she do it? In much the same way mothers who aren't potential heiresses to a $500 million fortune deal with the day-to-day. She reroutes from Rodeo Drive to retailers like Target and Marshall's. She hits up the Goodwill and trades family-friendly recipes.
"She joined a carpooling group to get the kids to day care and school, since Dean is obviously out of commission for that job," the friend says. "She also got a group of mom friends together and they do pot luck dinners, where each will bring a big dish and they feed all their kids, and have leftovers too."
Watch: Tori Spelling Has a Dance Party With Her Kids
Unfortunately, in a sign of the strain she's under, Tori appears not to be eating those leftovers—or much else. Friends are concerned that their pal, who has looked dangerously thin in the past, is looking more and more gaunt.
Article continues below advertisement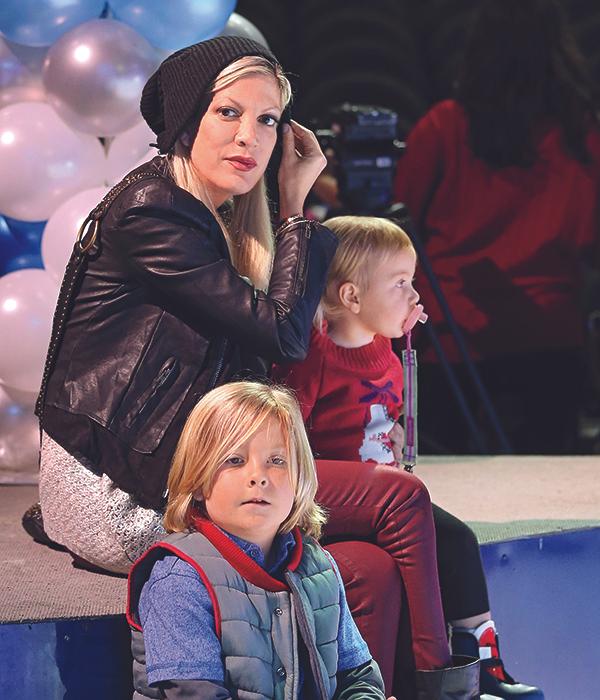 "Her health has taken a back seat," the source admits. "She said once she balances her bank accounts, she'll hire a nutritionist to help her get back into shape."
Tori wants Dean to get there with her at the same time and is making an effort to save their marriage. One of her conditions for reconciliation is that he shape up.
"Tori is disgusted by the weight Dean has gained," the friend says. "He's let himself go. She wants him to lose weight and get healthy, and flat out told him that he looks like a fat slob."
Watch: Tori Spelling Reveals How Childbirth Almost Killed Her
Tori, who's heading back to TV in Mystery Girls, has also made it clear that she will never again be Dean's meal ticket.
Since the pair admitted to squandering the money they made from their reality hits Tori & Dean: Home Sweet Hollywood and Tori & Dean: Inn Love, "she's had to scrounge and hustle to make ends meet while he screws of doing gigs that he thinks look fun," says the source of Dean, who recently finished filming his stint as the host of the food competition Chopped Canada.
Article continues below advertisement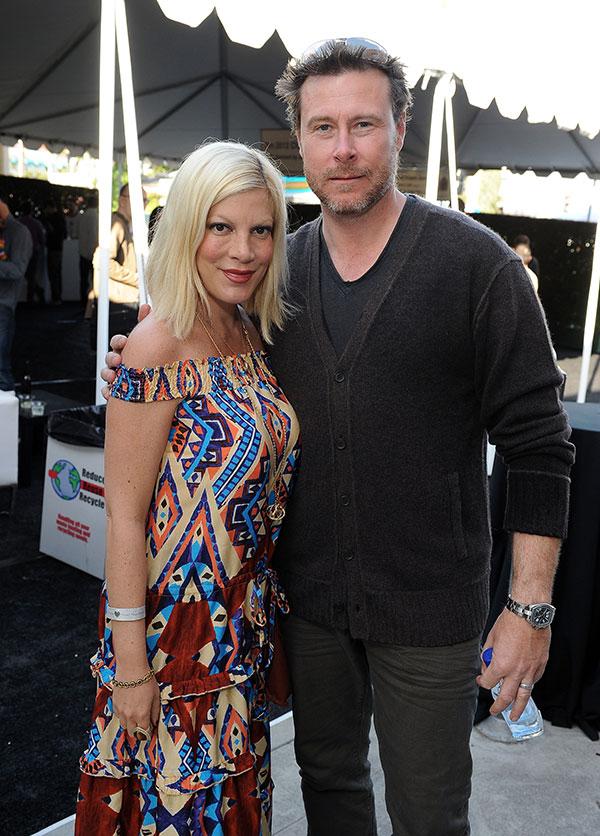 But the reality is, "Tori knows that her marriage to Dean has always been her bread and butter financially, because they built an empire around their life together. If they can work it out, she may be able to pitch some sort of reconciliation reality show."
But as those around Tori and Dean acknowledge, that is one big "if "— and getting bigger every day.
Later this year Tori will return to TV in Mystery Girls, with her Beverly Hills, 90210 co-star Jennie Garth. Jennie, who split from Twilight's Peter Facinelli in 2012 (after 11 years and three kids), "knows the pain Tori is going through.
OK! Exclusive: Peter Facinelli Reveals the Secret to a Friendly Divorce
Since producer Aaron Spelling died in 2006, Tori's mom, Candy, has kept most of his $500 million to herself, refusing to help her estranged daughter financially. But faced with Tori's recent crisis and the possible effect on her four grandkids, Candy offered to pay for Dean's rehab.
"Candy and Tori have had their share of problems," says a source. "But she's genuinely worried for Tori. Candy never really liked Dean, but the gesture to pay for his rehab was sincere."
Do you think Tori will end up broke and alone? Tweet us @OKMagazine.