NEWS
Five Best Lines From Amy Poehler & Tina Fey's Golden Globes Opening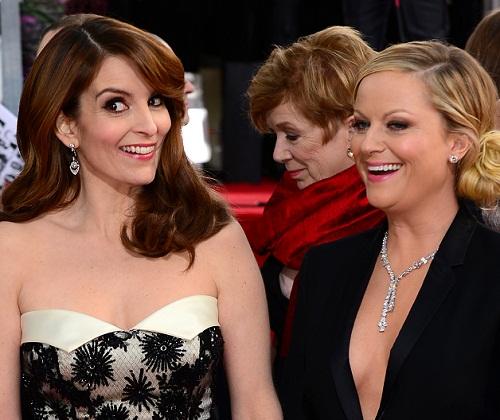 In case you missed it (and we really hope you didn't miss it), here are our five favorite lines from Amy Poehler and Tina Fey's Golden Globes opening:
1) It was a great year for women in film—Kathryn Bigelow, nominated tonight. I haven't really been following the controversy over Zero Dark Thirty, but when it comes to torture, I trust the lady who spent three years married to James Cameron." (Amy)
2) "When left untreated, the HFPA (Hollywood Foreign Press Association) can lead to cervical cancer..." (Amy)
Article continues below advertisement
3) Ben Affleck's first two movies took place in Boston but he moved this one to Iran because he wanted to film somewhere that was friendlier to outsiders." (Tina)
4) "Anne Hathaway, you gave a stunning performance in Les Miserables. I have not seen someone so totally alone and abandoned like that since you were on stage with James Franco at the Oscars." (Tina)
5) Amy: Jennifer Lawrence is here, the star of Silver Linings Playbook.
Tina: Quentin Tarantino is here, the star of all my sexual nightmares.
Amy: Meryl Streep is not here tonight, she has the flu. And I hear she's amazing in it."