NEWS
Get All the Details from Jessica Simpson's Wedding—It's Just Days Away!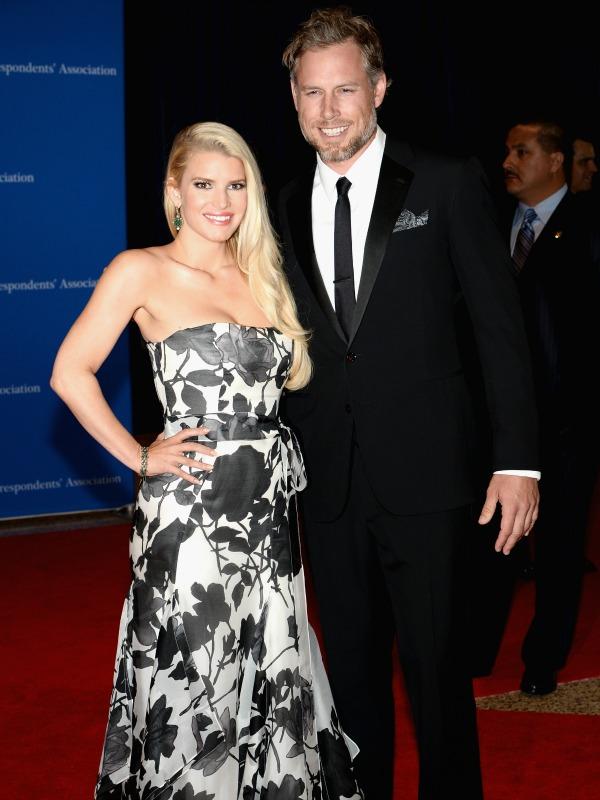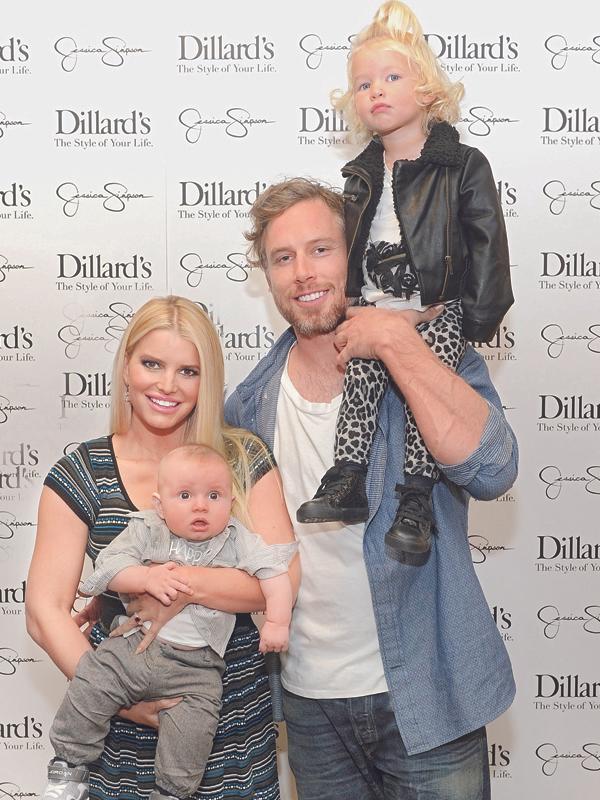 Have you seen pictures of Jessica Simpson lately? The reborn bombshell is finally ready to shimmy into a wedding gown and meet fiance Eric Johnson at the altar. But after a three-year engagement, the couple will need more to surprise their wedding guests—and boy, do they have it: another baby! "Jess is hoping to be a few weeks along by her wedding day and walk down the aisle pregnant," a source reveals. "Her plan is to share the exciting news with all their guests after they sit down to dinner!"
Article continues below advertisement
OK! News: Find out how Jessica Simpson dropped all that weight so quickly!
Publicly, Jess has said she and Eric, 34, are not trying—especially since the Weight Watchers spokeswoman, 33, has just gotten her body back after grappling with the pounds she'd packed on during her pregnancies with daughter Maxwell, 2, and son Ace, who turns 1 later this month. But "She lives for being a mom," and wants a bigger family, says the source. "Having three kids under 3 years old isn't something most women would sign up for. But since Jess has gotten back into great shape, she actually thinks it'll help her handle the pregnancy weight better the third time around. The truth is that she was always scared that she'd never get her body back, but now that she has, she knows it is possible."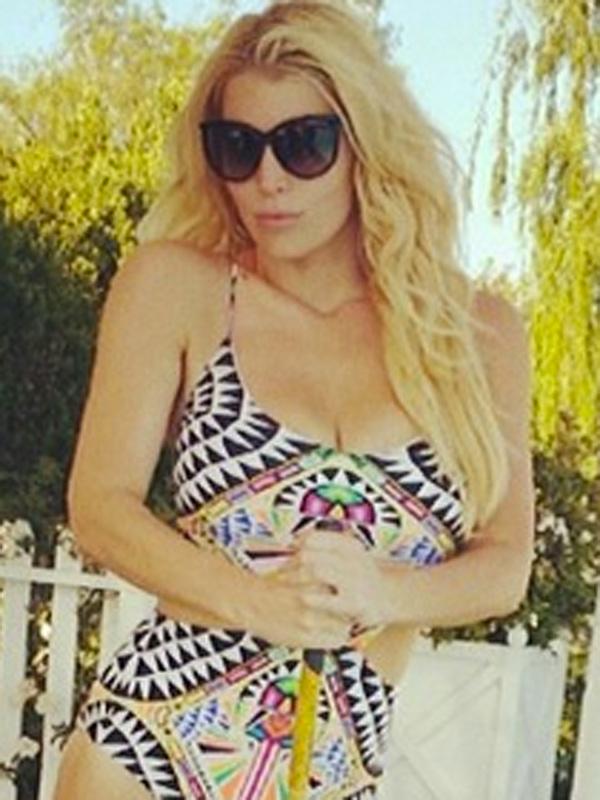 Baby number three was always likely, even if it seemed soon on the heels of son Ace's birth. "Jessica and Eric have talked about having at least four kids," a pal of Jess says. "It helps that Eric is so amazing with their children. She's relishing being a mother, and as Ace gets bigger, she's missing holding a little baby. She's anxious to have another now because she doesn't feel like she has a lot of time to waste."
Article continues below advertisement
PHOTOS: See adorable pics of Jessica Simpson's family here.
First, though, there's a wedding to plan—and business mogul Jessica, whose clothing and accessories lines are worth close to $1 billion, has had four years to dream about the big day. It will "definitely be extravagant!" she recently told an interviewer. "I don't do things small. My wedding doesn't have a budget." The invite list numbers more than 300—including Jessica Alba, Eva Longoria and Kim Kardashian—who will venture two hours north of L.A. to Santa Barbara over the Fourth of July weekend. "They wanted to make it a three-day celebration that's all about family and friends, very all-American, just like Jessica," notes the source. Forgoing a wedding planner, the bride is handling every detail. "Jess has all the fashion, design and decorating sense in the world and wants it done right!" the source says. "She has been entirely hands-on."
OK! News: Wait, Jessica Simpson lost how many pounds?
The lineup so far: Jessica's sister, Ashlee, and her mom, Tina, will share maid of honor duties. Father Joe will walk her down the aisle. (Since he's a minister, Jess considered having her pop marry them but thought better of giving him a starring role amid recent family tensions.) Best friend CaCee Cobb, stylist Nicole Chavez and publicist Lauren Auslander will be bridesmaids. Eric, meanwhile, has asked longtime buddies from his alma mater Yale and his former NFL team, the San Francisco 49ers, to be groomsmen. Maxwell will make an adorable flower girl, "and if Ace is able to walk on his own by that time, he'll be the ring bearer," the source reports.
Article continues below advertisement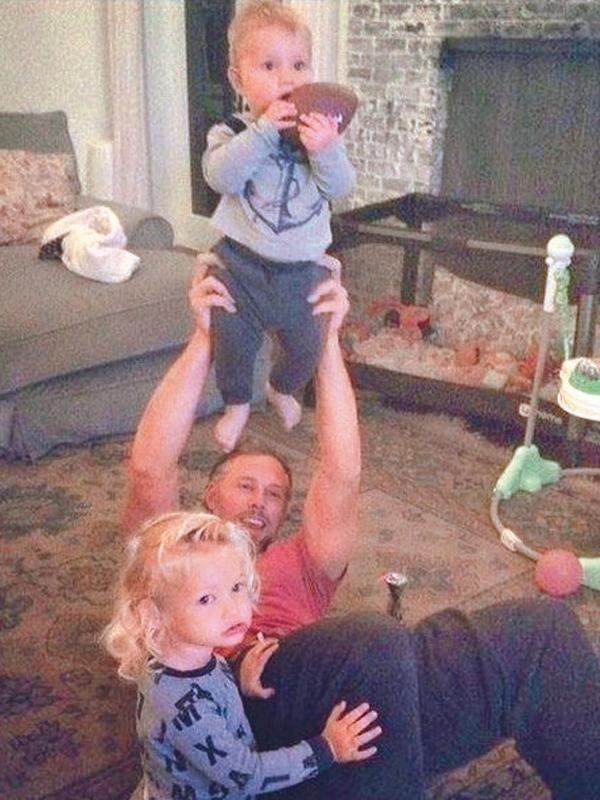 On the menu will be vegan delicacies and three kinds of cake, including, naturally, a gluten-free option for Jessica's many friends on diets! "Jessica wants this wedding to be perfect for her guests, so she's trying to cover every possible angle," the source says. "She's been planning this for months and is totally involved. It's going to be huge and it sounds like it will cost a fortune." Taking a page from the Kimye book of wedding planning, "they're even having a freworks show," the source adds.
OK! News: Which Kardashian sister is pregnant again?!
Indeed, the only small thing about this wedding will be the form-fitting wedding dress hugging Jess' new size-two figure! (Though its $200,000 price tag doesn't qualify as small). Jessica is being incredibly secretive about her gown," another insider reveals. "One of her biggest weight-loss motivators has been looking great in her wedding dress. She's actually helped design it, and one thing is for sure: It will not be traditional! Though Ashlee tends to be the edgy one and Jessica usually hews more to her Southern roots, she wants to surprise everyone with something entirely different this time around."
Article continues below advertisement
Makes perfect sense, since the journey into that dress hasn't been easy. "Jessica has lost 70 pounds over the past 10 months," the source says. "It's taken a huge amount of work, but she's done it—and she couldn't be happier. She has been working so hard to stun not only her wedding guests but the entire country with how glamorous she'll be looking on her wedding day!"
OK! News: See Chris Brown's first tweets after being released from jail.
What do you think of all of Jessica's wedding details? Aren't her babies so cute? Would you have a huge second wedding? Tell us in the comments below or tweet us @OKMagazine.