NEWS
Get 'LA Sugar's' Southern Girl Desserts' Vegan Red Velvet Recipe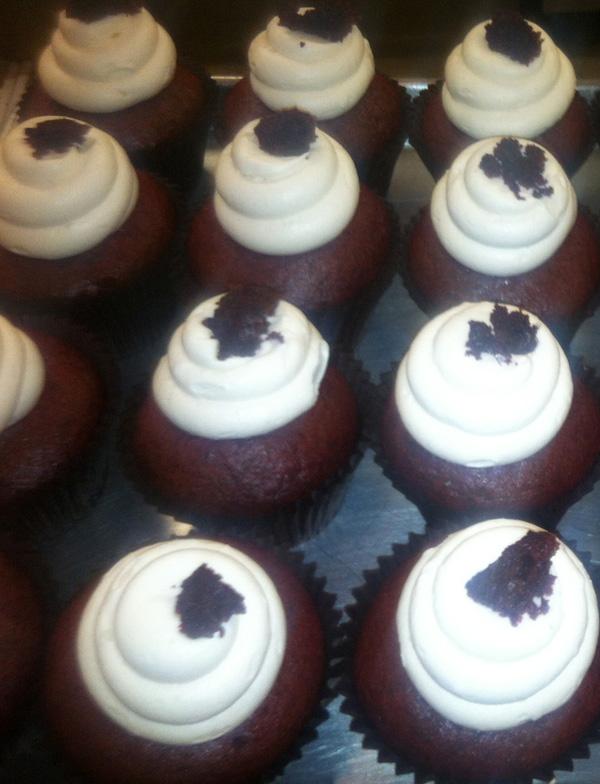 When E!'s sweet special LA Sugar premieres Tuesday, July 30 at 9 PM ET/PT, the ladies behind scrumptious Southern Girl Desserts are hit with a last-minute catering dilemma—everything has to be vegan. You'll have to tune in to see if and how the ladies save the day (although our money is totally on SGD), but co-owners Catarah Hampshire and Shoneji Robison were kind enough to share their vegan recipe for Red Velvet Cupcakes. It's a must-try!
Article continues below advertisement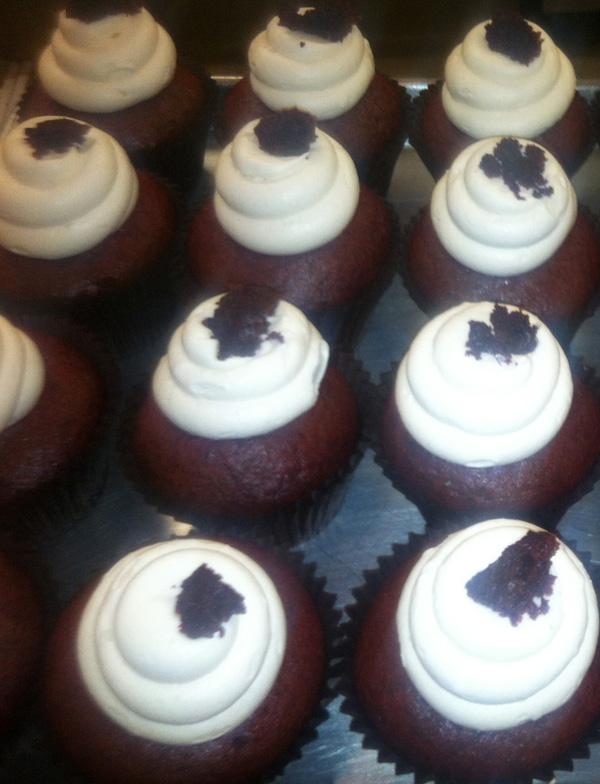 Vegan Red Velvet Cupcake Recipe
For the cake you'll need:
2 ½ cups all-purpose flour
2 cups of white sugar
2 tablespoons of cocoa powder (Hershey is a good brand)
2 tsp. baking soda
1 tsp salt
1 tsp. apple cider vinegar
1 cup of vegetable oil
1 cup of unsweetened soymilk or almond milk (we use soy)
2 teaspoons vanilla extract
2 tablespoons of red food coloring or ¼ cup beet juice if you prefer
For the frosting you'll need:
8 oz of vegan cream cheese (Tofutti has a good one)
1 stick of Earth Balance margarine
2 cups powdered sugar
1 tsp. of clear vanilla
OK! News: The Truth About Beauty Beverages
Now this is how you bring it all together (also known as directions!):
Preheat over to 350 degrees
Line muffin pan with liners of choice
Cake Directions:
Mix together all dry ingredients into a bowl and set aside. Those ingredients include flour, cocoa powder, baking soda and salt.
Article continues below advertisement
Mix together the following ingredients in a mixing bowl in this order:
Pour sugar then add oil, food coloring, vanilla extract , vinegar and mix well.
Add dry ingredients alternating with milk until all ingredients are combined well and there are no lumps.
Fill cupcake liners until about ¾ full because the cupcakes will rise. Place in preheated oven for 15 - 20 minutes until done. Try inserting a toothpick after 15 minutes and if it comes out clean, they are done.
Allow the cupcakes to cool in the pan for about 10 minutes then place on a cooling rack to cool completely.
OK! News: Clever Cocktails For National Tequila Day
Frosting Directions:
Use your hand mixer and cream together your Earth Balance and Tofutti until combined. Now add your powdered sugar one cup at a time and mix well. Before finishing remember to scrape the sides of your mixing bowl to make sure you incorporate all of the powder into the creamy mix. Add vanilla and mix one more time.
Use right away or refrigerate until ready to use.
Tune into LA Sugar on E! this Tuesday, July 30 at 9 PM for a look at Tinseltown's competitive sweets biz featuring Southern Girl Desserts and Charm City Cakes owner Duff Goldman.
What's your trick to making desserts vegan-friendly? Share your tips in the comments below or tweet @OKMagazine.