NEWS
'Hangover 2' Director Talks Giving Mel Gibson the Ax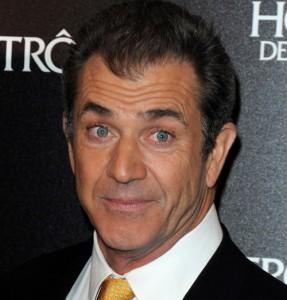 Mel Gibson can't seem to catch a break. The troubled actor may have been on a path to recovering his career with a cameo in Hangover 2; however, tension with the cast mounted and Mel got the ax. Now, director Todd Phillips is speaking out about firing the down-and-out actor.
"He's one of our finest actors and, quite honestly, one of our finest directors,"Phillips told Entertainment Tonight. "But The Hangover 2 is a family... and as much as I loved the idea, a lot of people didn't... I didn't want anything to come in between that family."
Article continues below advertisement
Mel, 54, was originally slated for a cameo role as a tattoo artist, but he was replaced by Bradley Cooper's A-Team co-star Liam Neeson after the cast objected to Mel's involvement.
Zach Galifianakis, in particular, may have been the reason Mel was forced to disaffiliate with the sequel.
"A movie you're acting in, you don't have a lot of control — you just show up and vomit your lines out. I'm not the boss. I'm in a deep protest right now with a movie I'm working on, up in arms about something. But I can't get the guys to listen … I'm not making any leeway," Zach told Death-Ray podcast last week.
Mel's reputation has been sullied and trashed by the media this year after his disturbing rants against estranged girlfriend Oksana Grigorieva were leaked online.