NEWS
Happy Birthday, Tom Hanks!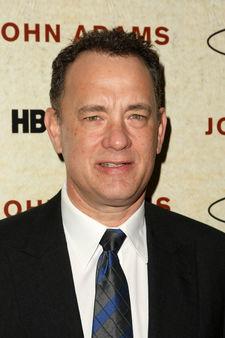 Tom Hanks celebrates the big 5-2 today.
The two-time Oscar winner talks about getting older.
"It takes longer and longer for me to hear a song and go 'who's this by?' and it turns out it's been a hit record for the last eighteen months," he says. "I was sitting next to Kanye West at the Grammys, right? Kanye West was just performing, and he sat down. The only reason I knew it was Kanye West was because he was wearing the same white-neon glasses. That's it. Great guy, great song, so that's why I'm buying the Kanye West stuff."
Article continues below advertisement
Hopefully wife of twenty years Rita Wilson, 51, and children Colin, 30, Elizabeth, 26, Chester, 17, and Truman, 12, have something fun planned.