NEWS
HGTV's Genevieve Gorder Helps Cure Our Fear of Wallpaper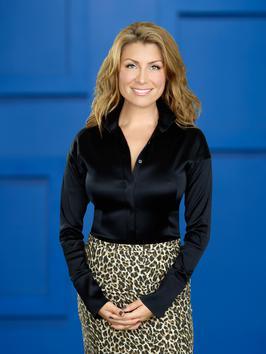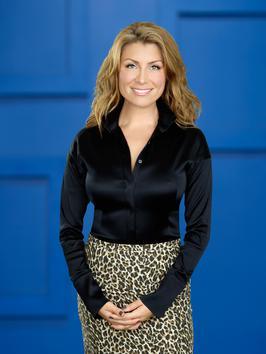 Article continues below advertisement
Since not everyone can win, we picked Genevieve's creative brain for some design advice everyone can use...and apparently it should involve wallpaper and that makes us nervous. No, we don't break out into a cold sweat at the sight of the printed stuff, but not gonna lie, the word conjures up images of grandma's very grandma-like walls. Not modern. Not cool. Not inviting. Genevieve swears wallpaper has come a long way, so read on for her expertise on how to make today's home decor trends work for you.
OK! News: Which of Andi Dorfman's Suitors Has a Criminal Past?
OK!: For starters, why team up with Sunrun?
Genevieve Gorder: The concept itself is really smart and really simple. I think for a long time solar energy has been something that felt overwhelming because of the cost and in a maintenance way so to have a service that Sunrun is offering to basically lease these panels, install them, maintain them and offer affordable service plans so you can have affordable energy is brilliant because everyone can afford to do it. Me, the Property Brothers—we're all guides to get you the best things, landscapes, accessibility, home goods to better your life and this is one of those really important pieces that we haven't had the opportunity to talk about as much on this platform before.
Article continues below advertisement
OK!: Do you feel like it's easier to design with all of the great technology available now?
GG: If we could just get rid of all of the chords everything would just be so much better for me! And we're getting there! The more technology improves it's generally getting smaller, thinner, lighter, which is wonderful for space planning. Not often are technological moments things you want to draw your attention to, they're not focal points generally. I don't want you looking at the TV when it's not on.
OK!: What trends are you seeing in home design right now that you're really excited about?
GG: Right now as far as color goes the trends that are most prominent, and everyone's toes curl a little bit when I saw this, are pastels. They're coming back with a vengeance. I mean we all think of Miami Vice or the late 80s but when they're used properly and they're not layered on top of each other they're really beautiful. With a grounding color, a highlight, a neutral and a little bit of an accent color you have a full palette, any color can work including a pastel. All four walls don't need to be pink, but it could be an accent wall, it could be an accessory. Mixed metals are real big right now both in fashion and in the home. I think you're seeing the brasses and the coppers and the wrought iron really filling in for all of the silver-toned metals we've been using too much for too long. So you might have a different color knob in your kitchen than your faucet – they don't have to match. They never did but we just keep doing that out of habit.
Article continues below advertisement
OK! News: Sherri Shepherd Breaks Down on The View
OK!: Let's talk about wallpaper.
GG: Wallpaper is making a big comeback as well. American companies are beginning to make wallpaper again. For so many years we haven't been producing it locally and now with the help of Etsy and little cottage industry design shops are pumping out some really beautiful paper and most of them are eco-friendly and really progressive. It's not about wallpapering every single wall and picking a crazy pattern, it's giving walls and moments in your house some depth and interest. Wallpaper does this better than anything I know.
OK! News: Beyonce and Jay Z Finally Put Cheating Rumors to Rest
OK!: Where should you start if you're nervous about using wallpaper?
GG: I think it's really fun to use wallpaper in unexpected places in your home, not necessarily your bedroom. I think closets are a beautiful place to start if you have a little bit of trepidation because they make those ordinary or mundane moments feel a million times more beautiful. It's a surprise and a delight. Stairways, hallways—these are beautiful places to bring even bolder patterns in like big bold graphic lattice patterns or big bold graphic shapes and colors which can be a lot more forgiving in these areas than anywhere else.
Is there a home decor trend you're scared to try? Tell us in the comments or tweet @OKMagazine.