NEWS
DNC Overshadowed: Hillary Clinton HIRED Ghislaine Maxwell's Nephew At State Dept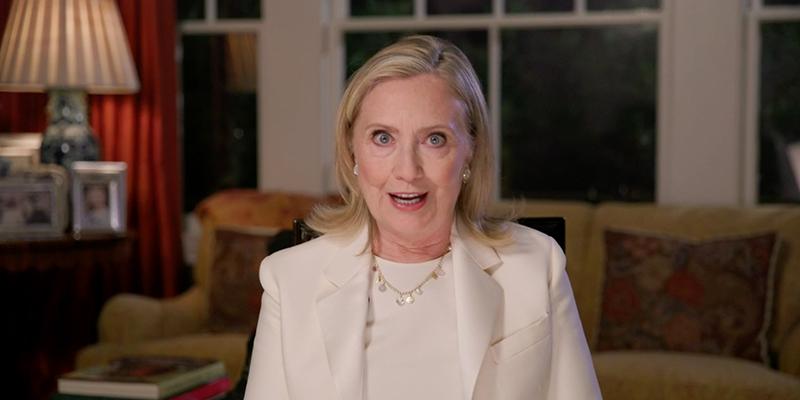 Article continues below advertisement
"Secretary Clinton gave Alex a job in one of the most sensitive areas of Obama's executive apparatus," a source said.
"The fact Alex Djerassi, fresh out of college, was put in charge of the State Department's Bureau of Near Eastern Affairs, covering the Middle East, was an interesting move.
"He worked directly on the Arab Spring, and Hillary sent Alex as the US representative to the expatriate rebel groups Friends of Libya and Friends of the Syrian People. His was given special treatment."
Article continues below advertisement
This stunning revelation is bound to raise more questions about the links between the Clintons, Maxwell, and the late Epstein, who was found dead last August in his Metropolitan Correctional Center jail cell in Manhattan.
It also comes after photos emerged showing Hillary's husband, former president Bill Clinton, enjoying a neck massage from an Epstein-Maxwell victim in never-before-seen images.
The pictures emerged as Clinton was set to make a rallying speech in support of Joe Biden at the Democratic convention on Tuesday night.
Article continues below advertisement
Maxwell, 58, was arrested in July and is currently in prison on a six-count indictment in connection to Epstein's sex trafficking ring.
Mr. Djerassi is the son of Isabel Maxwell who married Dale Djerassi in 1984.
Mr. Djerassi's online profile stated: "He worked on matters relating to democratization and civil society in the Arab world, the Arab uprisings, and Israeli-Palestinian peace. Djerassi has served as a U.S. representative to the Friends of Libya conferences, Friends of the Syrian People conferences, U.S.-GCC Strategic Coordination Forum, and several UN General Assemblies."