NEWS
Horoscopes: What's in Your Stars?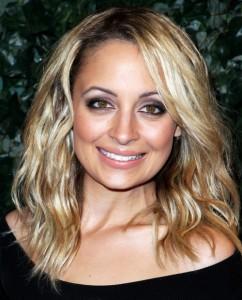 September 21
Today's celeb birthdays
1950: Bill Murray (61)
1967: Faith Hill (44)
1968: Ricki Lake (43)
1981: Nicole Richie (30)
Virgo
If you think your brain's getting a little rusty, now's the time to do something about it. Take advantage of any training courses on offer to add an important new string, or two, to your bow. Seek out the chance to widen your vistas this afternoon. Call me to hear when to act on that plan.
Article continues below advertisement
Aries
Jupiter, the planet of luck and plenty, in your money zone hasn't been fulfilling his promises recently. But today, there's a sense that your fortunes are improving and prospering. What you have to control now are your tastes – which alas are also becoming more expensive… Call me to hear when to make that commitment.
Taurus
Lethargic cosmic energy is focusing on your health, lowering your mood and affecting your physical condition. If you feel that you're building up internal tension, down tools and take a breather. This afternoon's optimistic events pick you up and turn your day around. Call me to hear when extra effort gets big results.
Gemini
Your finances and cash flow have been dancing a merry dance over the last few months. But any wild spending, or giving in to someone's demands today, won't help. Instead, take some time to reflect and get advice. You'll feel better with a clearer view this afternoon. Call me to hear when confirmation comes through.
Cancer
With Uranus, planet of surprises dominating your career, you're no stranger to unexpected developments at work. You have big ideas and goals you'd like to achieve. So don't hang around being held back by the past. Look beyond and seek out your own opportunities this afternoon. Call me to hear when to make that purchase for your home.
Article continues below advertisement
Leo
It's no way near the weekend yet, but you need to wind down. A short trip, a wander around the shops or a coffee with a friend will refresh your spirits this morning. Quiet research or charitable work later in the day makes you feel good. Call me to hear when to seek that favorable response.
Libra
You won't feel like pulling out all the stops this morning, Libra. The problem is, if you don't, you won't get any Brownie points. But with lucky Jupiter on your side, you'll find a way to retrieve the situation. Socially, life is filled with excitement and coming alive. Call me to hear when to organize that event.
Scorpio
Because you're so focused on your work now Scorpio, anything that means you have to divide your efforts puts extra pressure on you. The prospects of a trip, training course or even the in-laws weights heavily this morning. Partners take the strain and ease the load this afternoon. Call me to hear when to make that quiet approach.
Sagittarius
If you haven't put on any extra weight recently, you deserve a pat on the back! Jupiter, the planet of plenty, in your health zone boosts your sense of well-being whilst eroding your will-power. It takes a lot of discipline to fight Jupiter's urges, as you'll notice today. Call me to hear when news from afar brings comfort.
Article continues below advertisement
Capricorn
Career-wise, you're coming up to an important turning point. The Sun is blazing a trail and you should find that professionally, things are now beginning to move forward. Don't take no for an answer. Be clever and turn other people's apathy to your advantage this afternoon. Call me to hear when to make that investment.
Aquarius
Action-planet Mars keeps you busy with dealings and negotiations today. Written work, higher education or legal matters take up a lot of your morning. But you're wistful and you're longing to stretch your wings and horizons. However, pleasures lie closer to home, as you discover later on. Call me to hear when a journey gets the green light.
Pisces
Are you feeling restless, impulsive, excitable? This morning's mood will play havoc on your working routines and trying to concentrate will be difficult. Remember how softhearted you are, Pisces. It's important you look after your interests first today. Romantic inspiration lightens the afternoon. Call me to hear when to clinch that deal.
To sign up for OK! Magazine's daily horoscopes on your phone, text the first three letters of your star sign (e.g., SAG) to 63422. Subscription is $2.99 per month billed until you unsubscribe plus message & data rates may apply. Send STOP to 63422 to unsubscribe. Text Help to 63422 for help. Premium charges will be added to your wireless phone bill or deducted from your prepaid account. Subscriber certifies they are the account holder or have account holder's permission. For more info, please visit http://www.okmagazine.com/horoscopes/
Participating carriers include Alltel, AT&T, Boost, Cellular One, Nextel, Sprint, T-Mobile, US Cellular, Verizon Wireless, and Virgin.