NEWS
How Tori Spelling's Relationship with Her Mom is Getting Even Worse!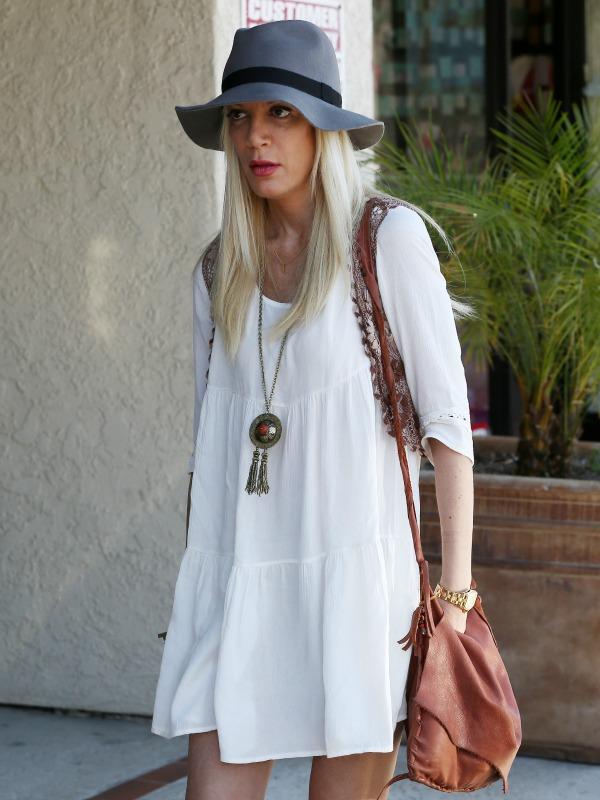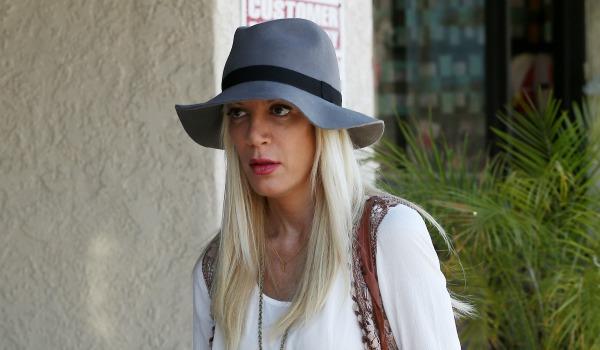 As Tori Spelling's problems continue to mount, she's taking some hits from a surprising source—her mom, Candy, whose new memoir trashes her famous daughter. "There comes a time when you have to stop blaming your parents and take responsibility for your own actions and attitudes," writes Candy of her reality-star daughter.
WATCH: Could Tori Spelling have predicted her husband Dean's affair?
In her shocking book, Candy at Last, the widow of legendary TV producer Aaron Spelling blasts Tori, 40, for neglecting her dad as he was dying and worries that Tori will cut her out of her family if she stops giving the grandkids "extravagant gifts." While Candy's rep says the quotes have been "taken completely out of context," Mom's attacks come at the worst time for Tori as she publicly works through problems with hubby Dean McDermott on their controversial reality series, True Tori.
Article continues below advertisement
OK! News: Why you feel bad for Tori Spelling during her reality show but not Lindsay Lohan during hers.
Tori was close to Aaron, but her relationship with Candy, 68, a former model, has been difficult. In the book, Candy calls their bond "a work in progress" and reveals that she has gone long periods without speaking to her daughter. "Tori has always longed for a mother figure," a pal tells OK!. "She always felt she had an empty void in place of a mother." The friend even blames Tori's health problems on the stress of dealing with her mom.
OK! News: How did Tori Spelling hang in there while Dean was in rehab?
But surely the most painful part of Candy at Last is her accusation that Tori turned her back on her dying dad and wouldn't even return his phone calls. "I was devastated, and Aaron was angry," she writes. The feud started after Tori ditched her then hubby, Charlie Shanian, to run of with Dean. Candy is still bitter that she didn't meet Dean until the funeral.
Article continues below advertisement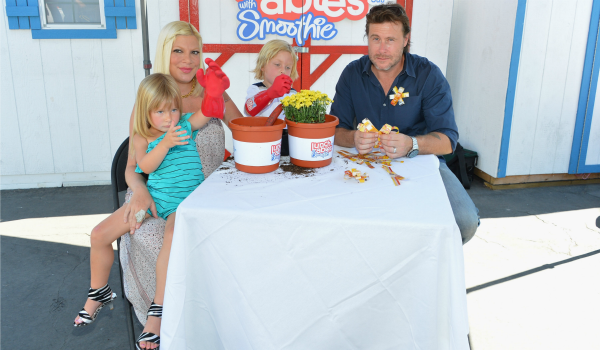 This public sniping at her daughter is new for Candy, who often tries to play supermom to the press. When Tori was recently hospitalized for severe migraines, Candy made a huge deal about caring for her "little girl." "If I could take the hit for her, I would," she dramatically told a reporter, adding that she fed her weakened daughter pudding at her hospital bedside.
OK! News: Tori Spelling confessed how she blew her net worth.
"That's typical Candy, spoon-feeding Tori one minute and humiliating her in print the next," notes a friend, who says Candy has a habit of supporting her daughter only when it's convenient—or it makes Candy look good. As Tori told a friend, her mom loves to "turn on her loving mother act" when it suits her.
Meanwhile, besides her emotional challenges, Tori's also facing money problems, and Candy writes that Tori's privileged upbringing is to blame. "My husband and I handed everything to our children, only later to realize that pushing up your shirtsleeves and digging in your heels is character building," Candy writes. Candy has been little help to her daughter's family, chiding Tori and Dean for being fiscally irresponsible and not investing well.
Article continues below advertisement
OK! News: See how Tori Spelling celebrated her 40th birthday with her babies.
Money may even be at the heart of the conflict between mother and daughter. When Aaron died, he was worth more than $500 million, but Tori, estranged from him at the time, got just $800,000 in his will. The bulk of the estate was left to Candy—including the Spellings' infamous Holmby Hills mansion, The Manor, which she's since sold for a cool $85 million.
OK! News: Yowza! Check out Cristiano Ronaldo's naked Vogue cover.
Back in 2006, Tori thought her inheritance was plenty, but by late last year, she and Dean were broke. "In the back of her mind, Tori felt that in time her mother would look after her and her family financially, but that has not happened," says the family friend. "Candy just doesn't have an ounce of sympathy for her children."
Have you been watching Tori's new reality show? Are you surprised to hear about her problems with her mom? Do you think she and Dean are going to make it? Tell us in the comments below or tweet us @OKMagazine.