NEWS
Idol Judges and Eckhart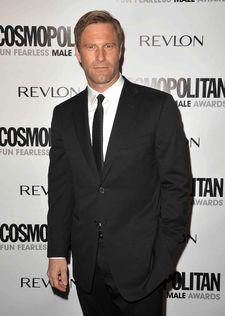 After American Idol on Tuesday I joined friends for dinner at Italian restaurant du jour Cecconi's, the latest and the greatest from the Soho House Group - and who was sitting just a few seats away from me? Simon Cowell. Simon enjoyed a casual dinner with two men and even replaced the standard black T he always wears on TV with a striped button down.
A few tables away Aaron Eckhart dined for several hours with a ladyfriend. George Clooney gets so much attention for being a 47-year-old confirmed bachelor, yet we don't hear about never-been-married 41-year-old Eckhart half as much - do people not realize he's single? Otherwise, I don't understand why all the single ladies don't have their hands up.
Article continues below advertisement
Meanwhile, Paula Abdul also fed her hunger post-show, with a group of ten at Koi. We hear she didn't imbibe in any alcohol, but enjoyed Koi's signature crispy rice.
Ryan Seacrest was probably home taking his daily nap, that short break of time he has each day between Idol and his KISS morning show. Ryan's hands down the hardest working man in Hollywood. If he loaned out a few of his jobs he could probably make a dent in the unemployment rate.