NEWS
Iggy Azalea Blasts Ex Playboi Carti For Ditching Christmas Plans With Their Son — See The Tweets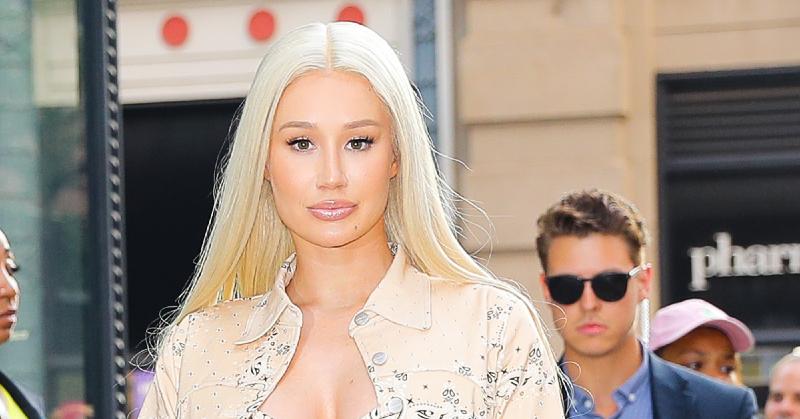 Rapper Iggy Azalea has blasted her ex-boyfriend Playboi Carti for supposedly canceling Christmas plans with their six-month-old son Onyx at the last minute.
According to the "Fancy" hitmaker, his former flame chose to spend his time with a woman whom he's alleged to have cheated on her with throughout her nine-month pregnancy.
In a series of explosive tweets, the 30-year-old didn't hold back as she slammed her ex for bailing on their child.
Article continues below advertisement
"Soo bad you got an album out but can't even come to Christmas with your own son.
"Imagine not flying out your family on Christmas but you have the girl you cheated on my my entire pregnancy at your album party and magically me and my son can't come for Christmas any more? TRASH."
Article continues below advertisement
Azalea then went on to insinuate that the unidentified female is partly to blame as to why her son wasn't going to see his father for Christmas, adding that while the woman in question may have thought her discreet romance with Carti was still flying under the radar, the Aussie native says she's known the truth all along.
"And I was gonna keep it cute and let you live but nah, Not after I just peeped that trifling s**t," she continued. "This man had a whole family vacation to planned 48hrs ago & I hope this message gets to you girl.
"Although you hid in a whole closet from my house keeper so it's not like you have any dignity I guess.
Azalea then took the time to respond to comments left by puzzled fans, with one asking why she chose to have a son with Carti in the first place, to which she responded, saying that Onyx was "a child he asked for. Btw."
By the look of things, co-parenting with Carti has been no easy task for Azalea.