NEWS
Inside Britney Spears' Real-Life Circus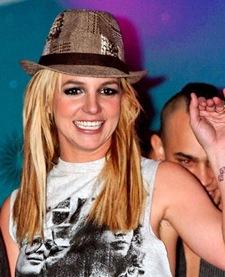 When Britney Spears puts her heart and soul into something you know she's not going to do something small.
On the eve of both her 27th birthday and the release of her highly anticipated new album, Circus, the pop superstar went to a real-life circus in NYC to put the finishing touches on her first live solo performance in over a year.
For Britney's appearance on Tuesday's Good Morning America, the mother of two will perform in a circus ring – complete with an animal cage – alongside performers from the Big Apple Circus.
Article continues below advertisement
"It's going to be pretty wild," one eyewitness, who managed to get a sneak peek of the rehearsal tells OK!. "Brit was dancing in the ring with her regular team, while stilt walkers towered over her and the gymnasts were throwing themselves all over the place."
Says the witness, the Brit-Brit that played ringmaster at today's rehearsal is a far cry from the dazed and confused singer that muddled through her now-infamous performance of "Gimme More" at the 2007 Video Music Awards. "She seems to want to show everyone what the new, improved Britney can do!"